The 12 Best Multi-Tools for 2022
By
Staff Writers
|
Updated April 22, 2022
---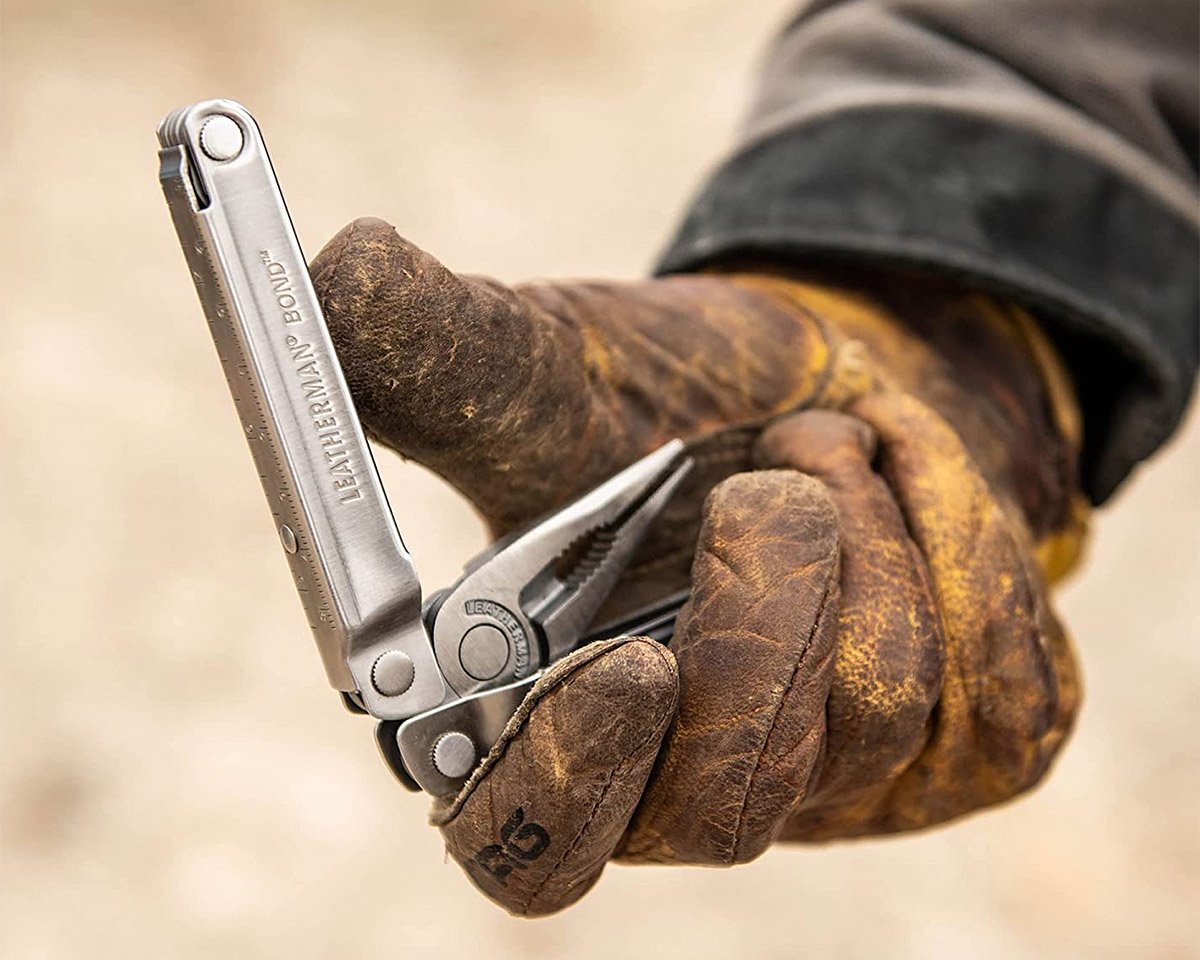 Generally speaking, the very best multi-tool is the one you have in your pocket when a thing needs fixing fast. But you're not here for generalities. The tool or tools you choose for Everyday Carry deserve careful consideration. And the options are truly astounding. From size, weight & included tools to configurations & niche functions, we assessed and compared, yielding a robust & well-rounded list of the best multi-tools.
The ability to reach into your pocket and pull out a solution to a pressing problem—like a sharp blade, the right size hex head, or just that trusty bottle opener, is something we should all aim for. After all, there are nearly as many multi-tools to choose from as there are tasks to tackle and we all want to handle business.
How we do that certainly varies so our list includes something for everyone. From ultralight & titanium micro tools and pro-grade blades to a woodchopping axe and a luxe brass capsule with a proper corkscrew, we're sure you'll find something that works for you or that will make an excellent gift for any man.
Also check our list of the best pocket knives.
---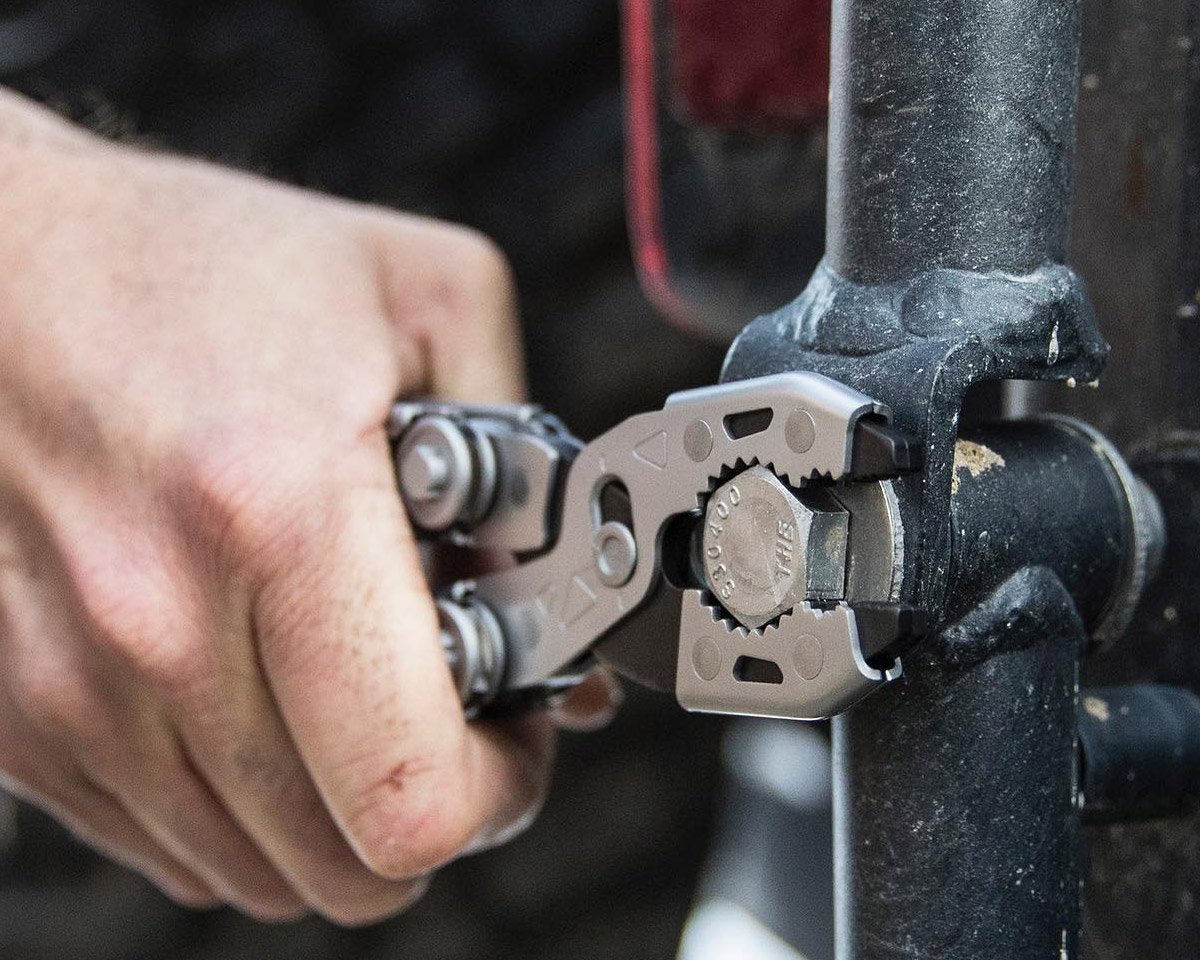 Gerber Dual-Force
---
---
With a design that delivers twice the bite force of standard pliers, Gerber's Dual-Force multi-tool features a dual-position slip-lock joint giving the tool's jaws the ability to adjust in size to fit the task. A range of locking outboard tools includes saw, knife, file, and drivers to add all-around versatility.
---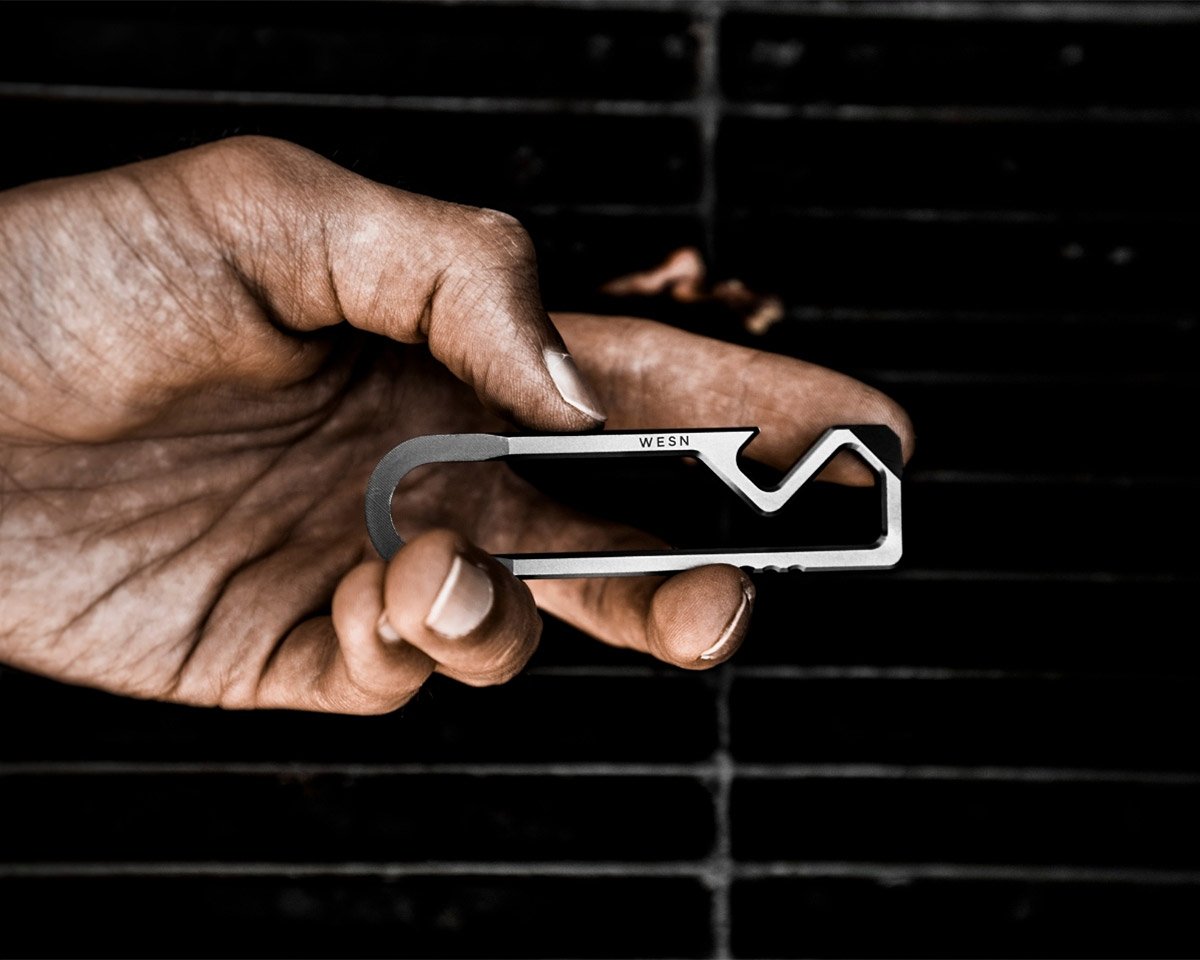 WESN MT Multi-tool
---
---
Marked by its lightweight skeletal design, the minimalist MT multi-tool from Detroit's WESN brand, is a simple way to handle some tough tasks. Integrated into its precision CNC-milled frame is a pry bar, bottle opener & flathead screwdriver/scraper. At .4 ounces, you won't even know it's on your keyring until you need it.
---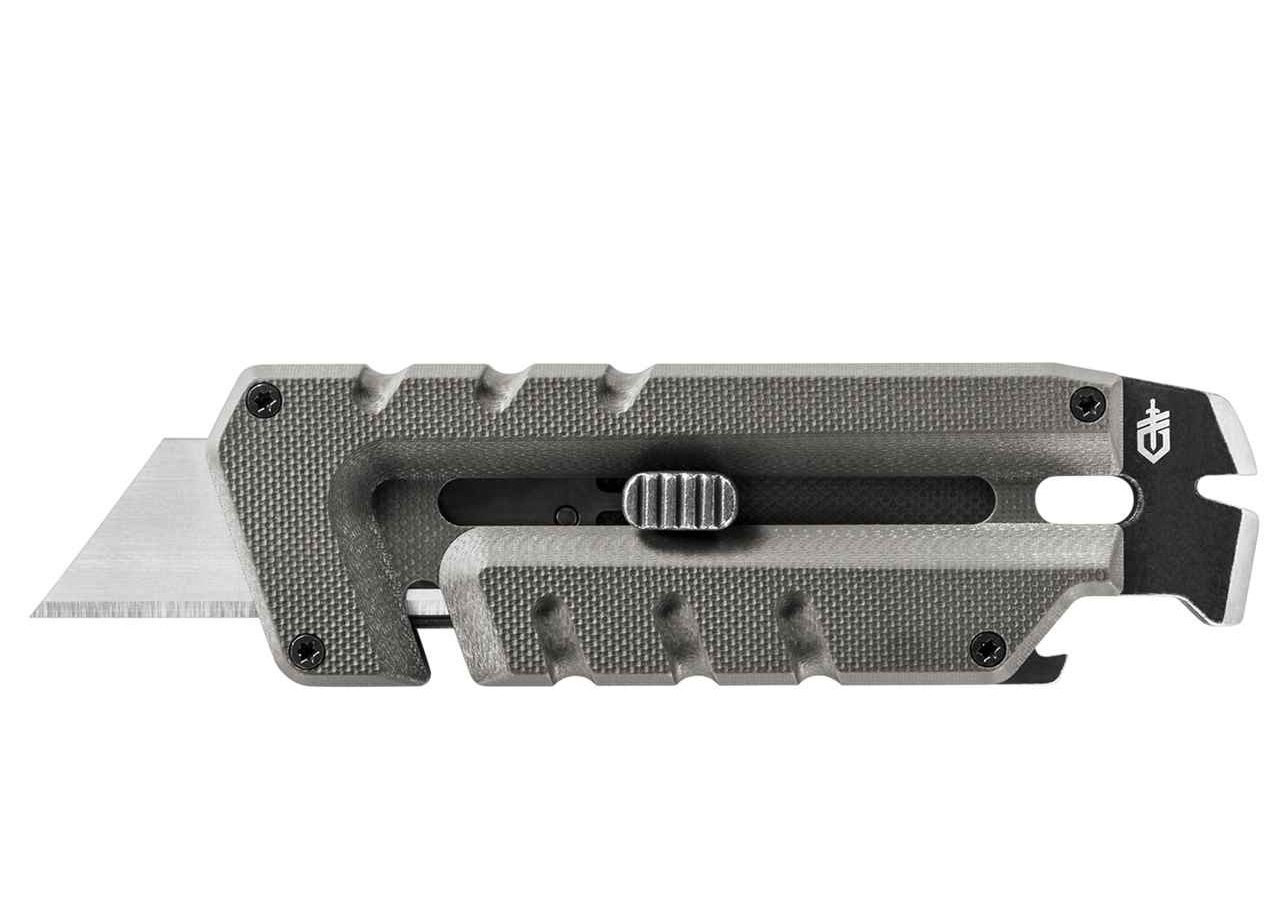 Gerber Gear Prybrid Utility
---
---
Blending the best of a replaceable utility blade knife and a compact multi-tool, Gerber's Prybrid Utility is a pocket and keychain-friendly EDC implement offering 8 different tools, including wire strippers, bottle opener, Standard Utility blade, and more.
---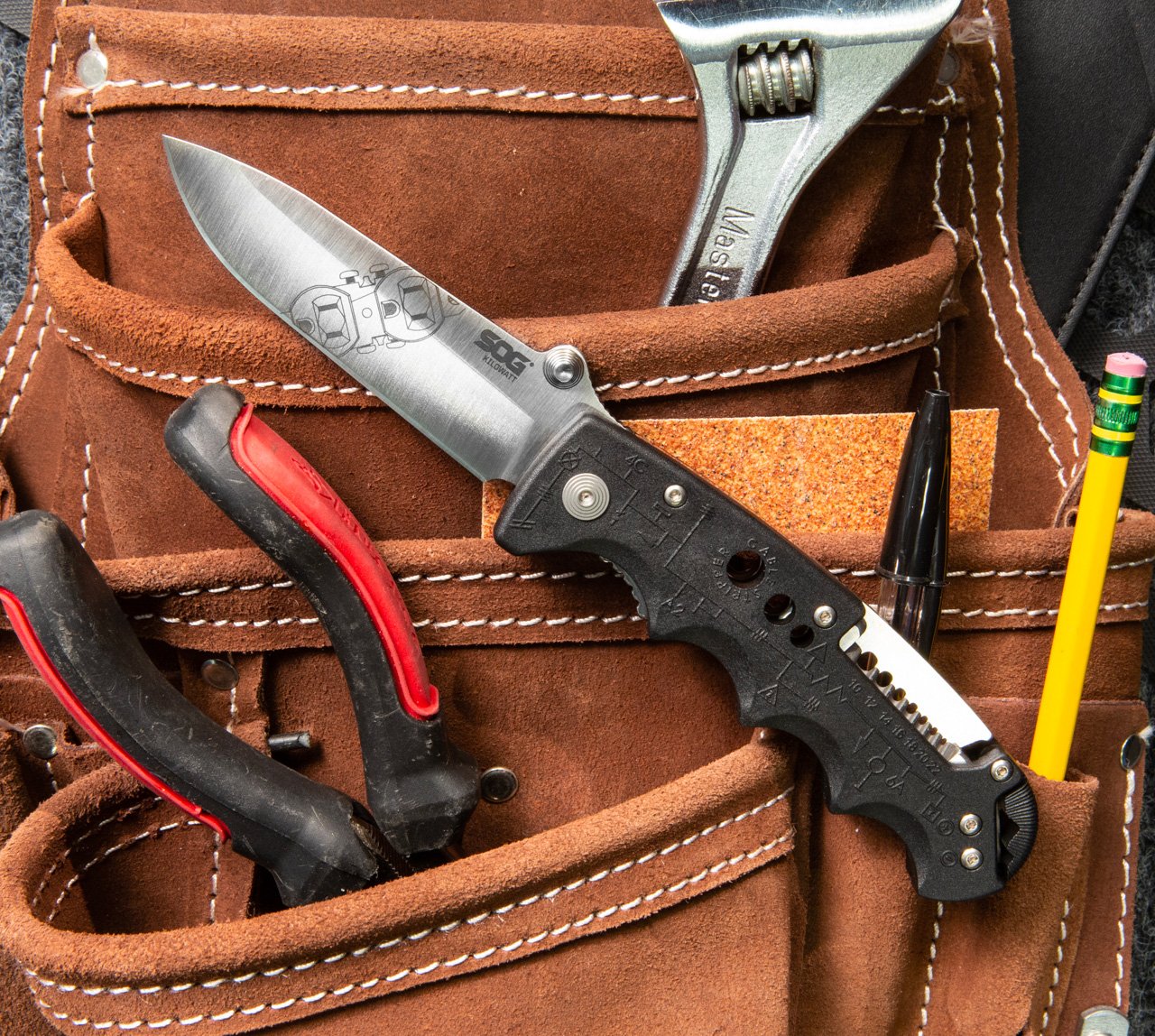 SOG Kilowatt - Electricians Pocket Knife Multi-tool
---
---
Designed to meet the demands of commercial contractors, the EL01-CP Kilowatt from SOG combines a folding pocket knife with clip and a UTP wire stripper in the handle; a must-have for electricians and builders. It features a locking 3.4-inch AUS 8 steel blade, 3-Way wire strippers, and a rugged, glass-reinforced nylon handle.
---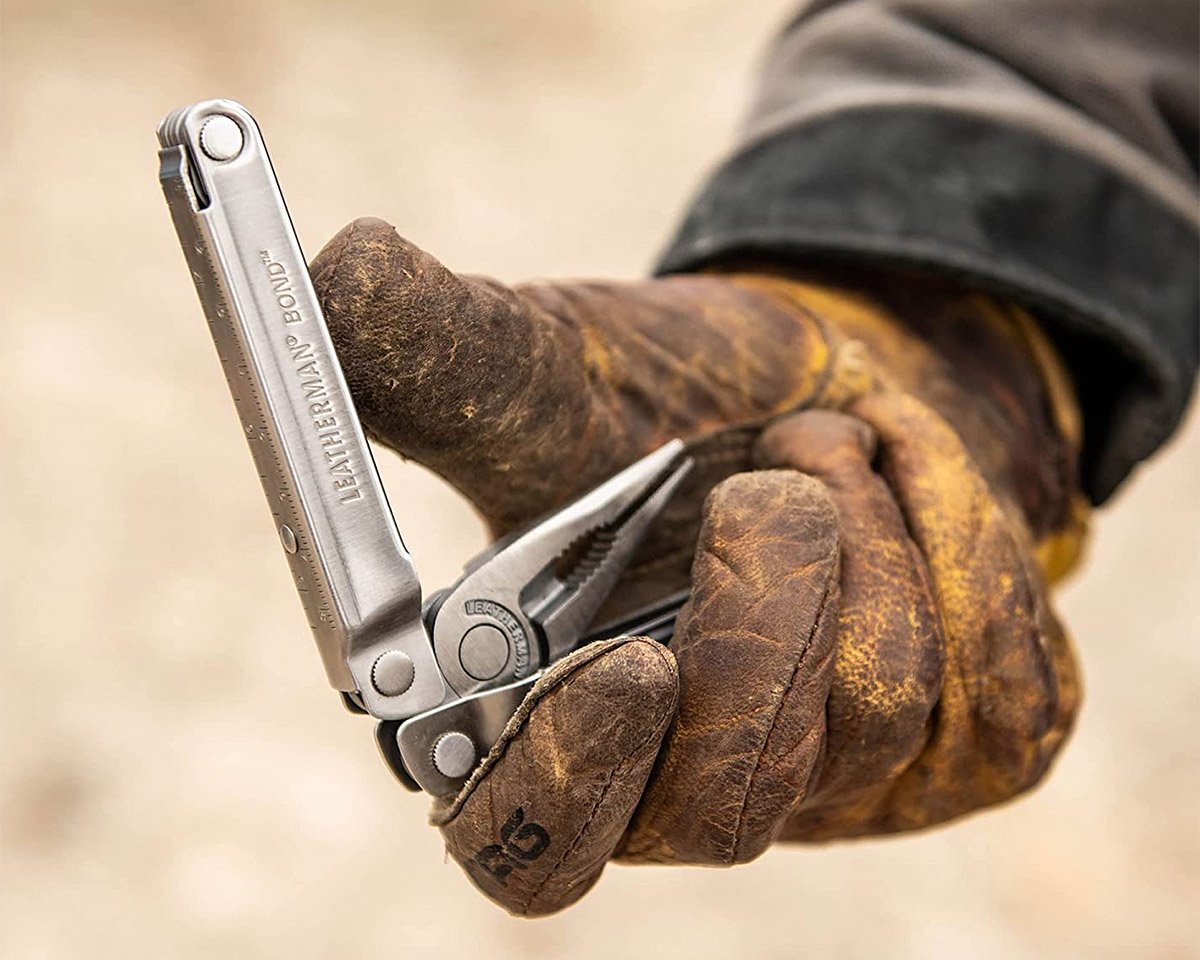 Leatherman Bond
---
---
Based on its first-ever multitool launched in 1983, the Leatherman Bond multi-tool is a proven EDC essential. It boasts 14 functions, including needlenose pliers, Philips and slotted screwdrivers, wire cutters and strippers, a ruler, a wood and metal file, a can opener and 2.9″ stainless steel blade. Weight is just 5.8 ounces.
---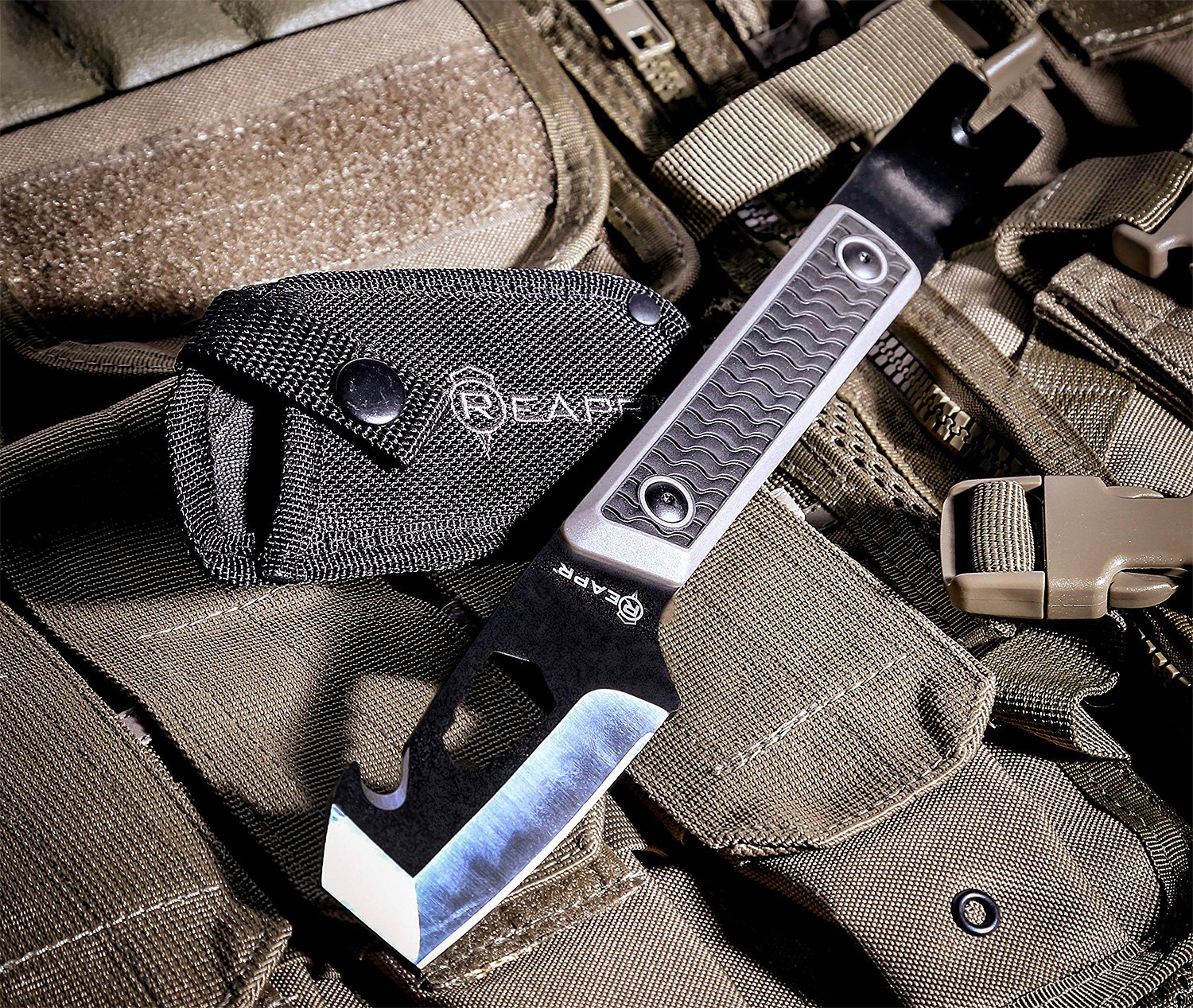 REAPR Wrecking Bar
---
---
With the right tool, doing demolition can really be the best part of the project. And the REAPR Versa TAC Wrecking Bar might be the only one you need. Made of 420 stainless steel with a powder-coated wrinkle finish, this 10-inch tactical tool features a ripper hook, wrecking bar, wrench function and nail pullers, and a cutting edge for prying or cutting. Belt carry or store it in its 1680D ballistic nylon sheath.
---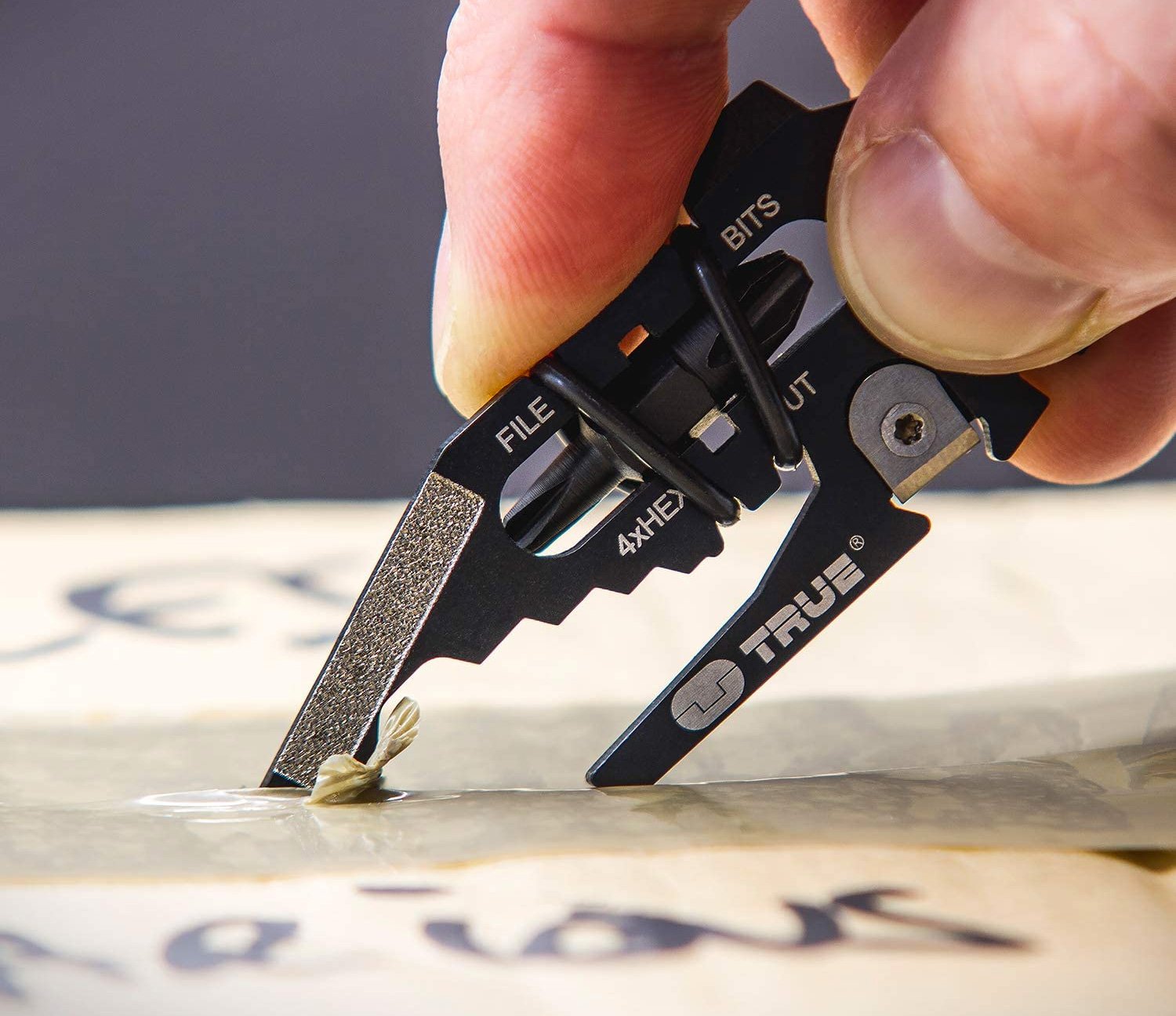 FishFace 18-in-1 Pocket Multi-Tool
---
---
The FishFace from True Utility is an 18-in-1 EDC multi-tool no larger than the other keys on your keychain but it puts in overtime. It features Phillips and flat screwdrivers, wrenches, hex drive, pry bar, file, nail tool, bottle opener, box opener and cutter. Made of stainless steel with a black titanium coating, it's built for daily duty & with its sprung 'biner clip, stays right by your side.
---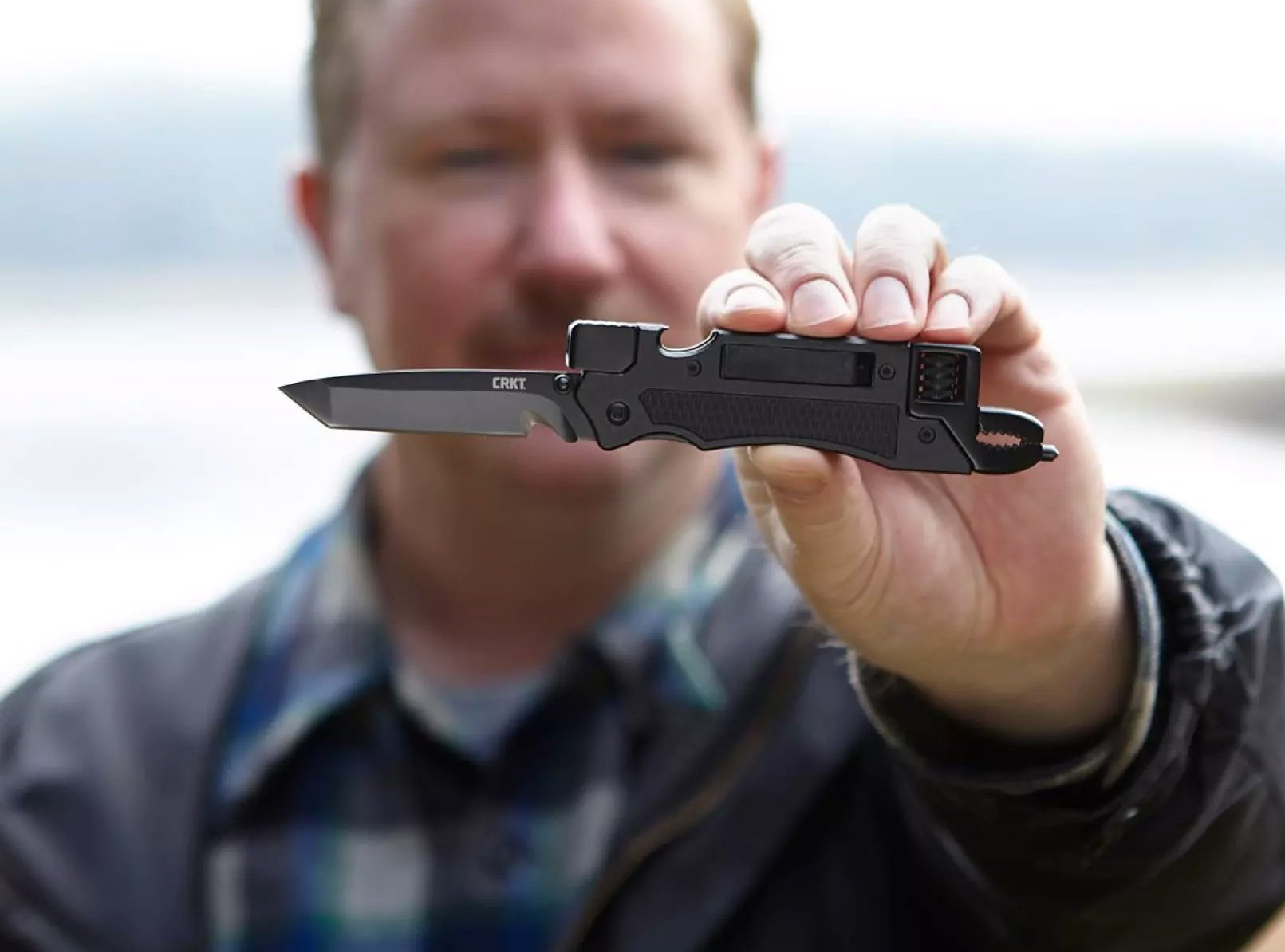 CRKT Septimo Multi-Tool
---
---
Developed with straight from-the-battlefield input of Afghanistan vet and Army Green Beret Jeremy Valdez, CRKT's Septimo multi-tool is a do-it-all utility knife that features a 2.9-inch Veff serrated blade, an adjustable wrench, glass breaker, bit driver, and bottle opener. It weighs 4.4 ounces and a sprung pocket clip keeps it handy.
---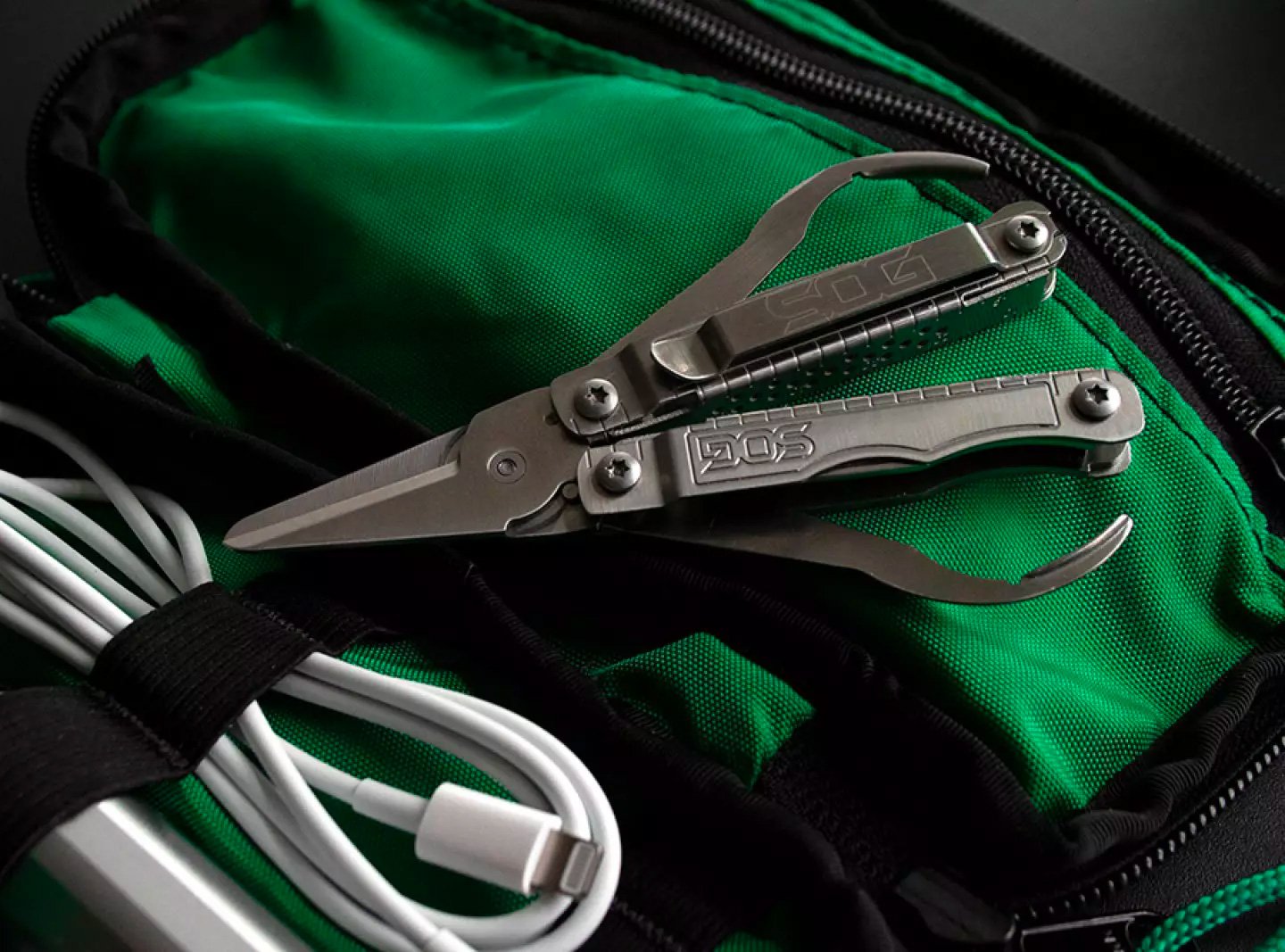 SOG Snippet
---
---
If you're into A-Grade EDC gear, you already know SOG makes mean multi-tools. The Snippet, is all about the scissors. This compact, pocketable 2.7-inch long multi-tool also happens to feature a straight-edged blade, bottle opener, nail file, ruler, flat screwdriver, tweezers, and a toothpick, too.
---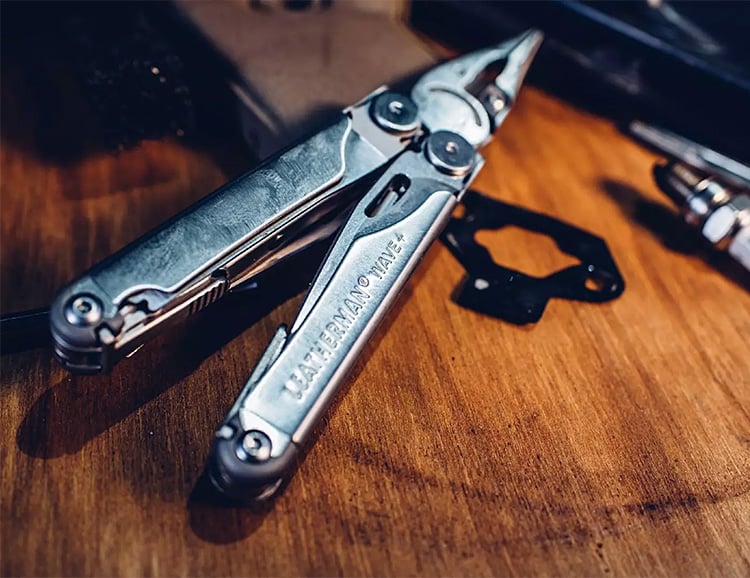 Leatherman Wave Plus
---
---
The Leatherman Wave is the brand's most popular multi-tool and this tried & true classic just got an update. The Wave Plus features stainless steel construction & all 18 functions of the original but has redesigned pliers—with needle nose & regular plier function plus an integrated wirecutter and an upgraded sheath for better protection when not in use.
---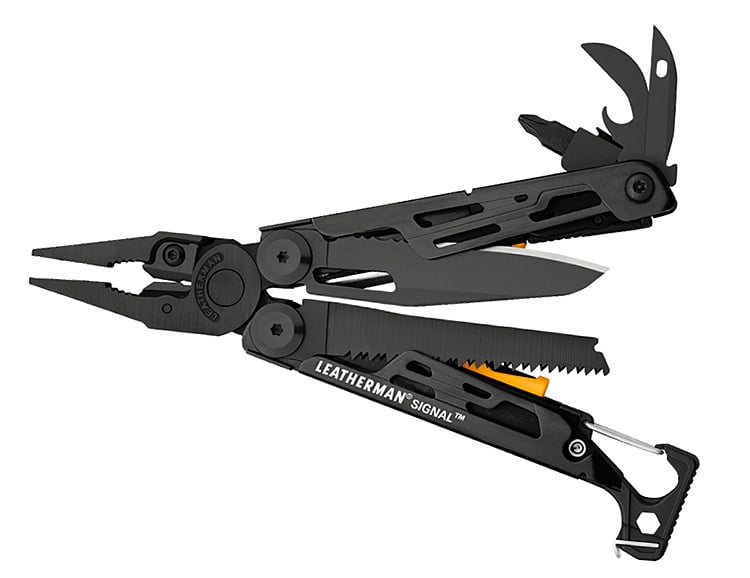 Leatherman Signal
---
---
The Signal from Leatherman is a full-size, super versatile multi-tool designed for adventure with a total of ten tools—all locking—including a firestarter, hammer, one-handed blade and an emergency whistle. Weight: 7.5 ounces. Blade length: 2.73 inches. Available in 7 color schemes.
---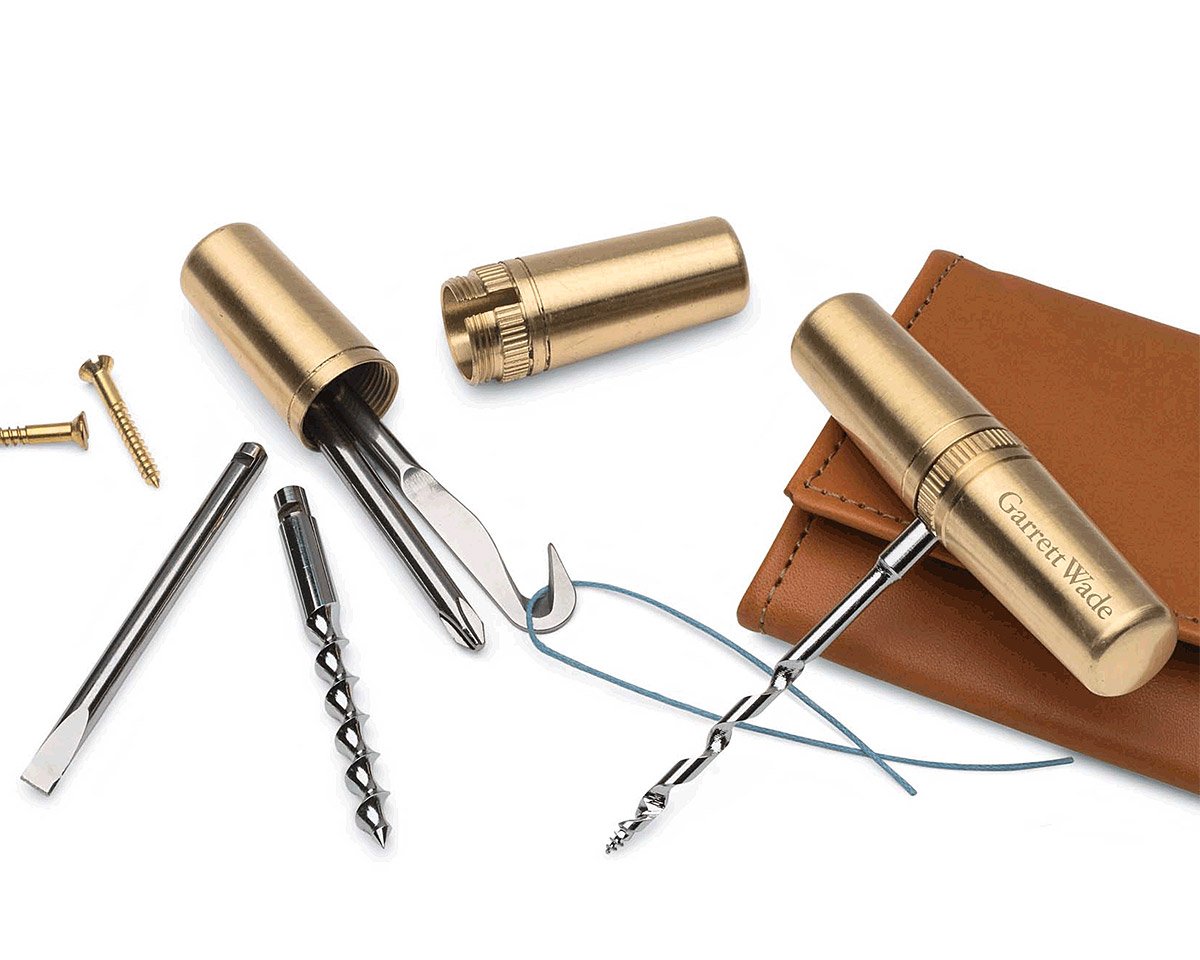 Garrett Wade Brass Capsule Multi-Tool
---
---
With a design based on a vintage British tool-set, the pocket-size Brass Capsule Multi-Tool is a brass cylinder that unscrews in the middle to reveal an array of useful tools inside, including slot and Phillips head screwdrivers, a pull hook knife, a drill bit, and a corkscrew.
---
WERD has been reader-supported since 2009. When you buy through a link on our site, we may earn an affiliate commission. We do not accept compensation for reviews.