Whether you're fishing, hiking, hunting, or backpacking, you'll always have fresh, drinkable water thanks to the Vitaloop water purification bottle. The half-liter bottle makes it easy to transport water obtained from virtually any source—be it city water supply, a flowing river, or even a lake—and purify it with the touch of a button. And yes, I do mean that literally. Simply fill the bottle, press the button, and less than a minute later, your water is fresh and ready to drink.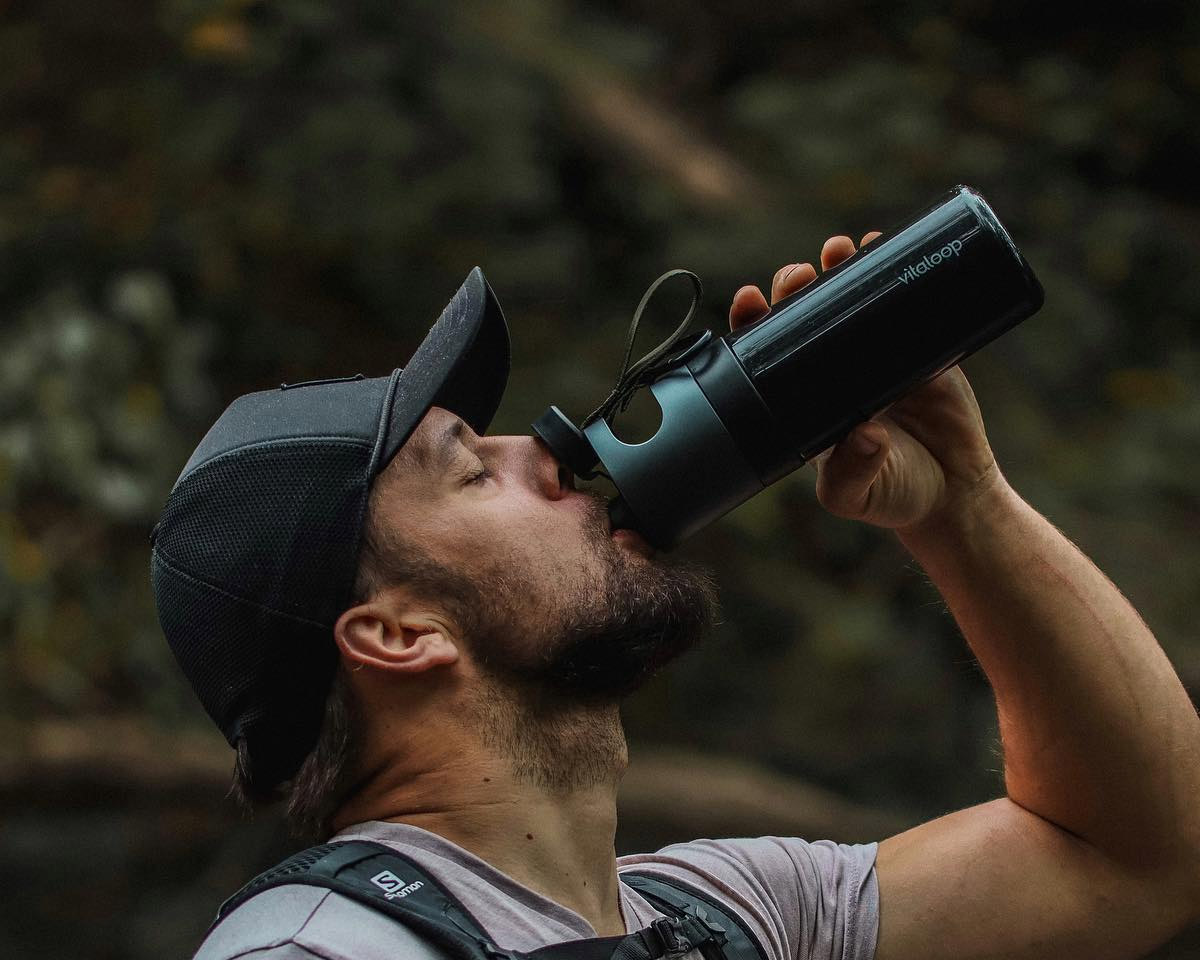 The bottle houses a five-stage filtration system (mesh filter, activated carbon filter, graphene filter, bromine filter, and precision Japanese microfilters) that can eliminate up to 99.9999% of water-borne contaminants. Each filter can purify 200 liters of water before it needs to be changed, and the 2,000 mAh built-in battery can run 100 times before it needs a charge.
Thanks to the FDA-approved BPA-free Polypropylene and Tritan plastic exterior, the bottle is impact-resistant, moisture-resistant, shatterproof, insulated, and generally tough as nails.