The Meater was already one of my favorite grilling tools—the ideal wireless solution for making certain my meat came out to the perfect temperature every time—but now they're stepping it up with some huge upgrades to the second-generation meat thermometer.
The Meater 2 has improved precision monitoring, pairing an ambient sensor with five internal high-res temperature sensors to deliver the most accurate reading possible to within 0.1 F.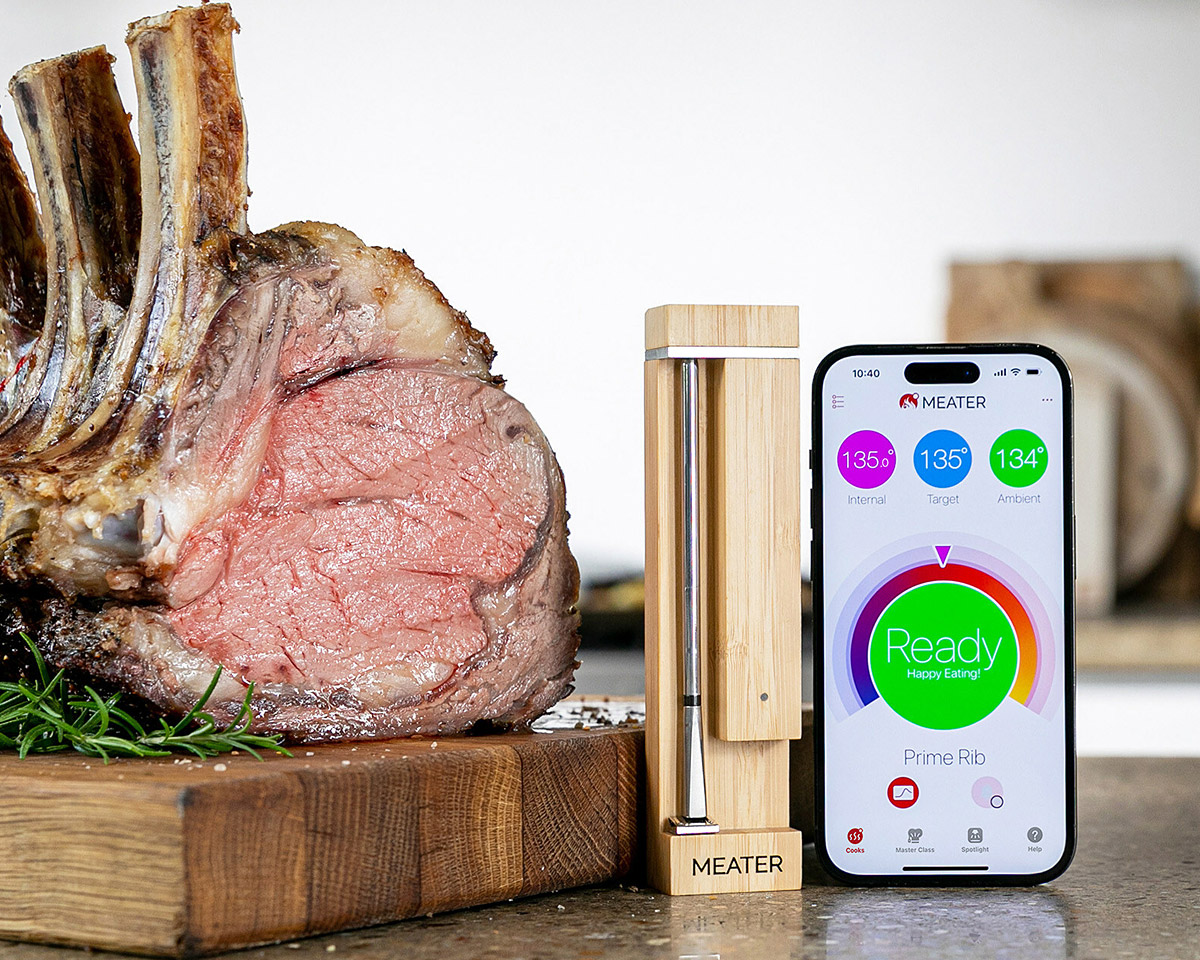 It's built to be left on the grill, with a stainless steel body that can withstand a max temperature of over 900 degrees without being damaged.
The radio frequency connection guarantees stable pairing with the sensor from up to 2,500 feet (with direct line of sight), or a minimum of 250 feet around your home.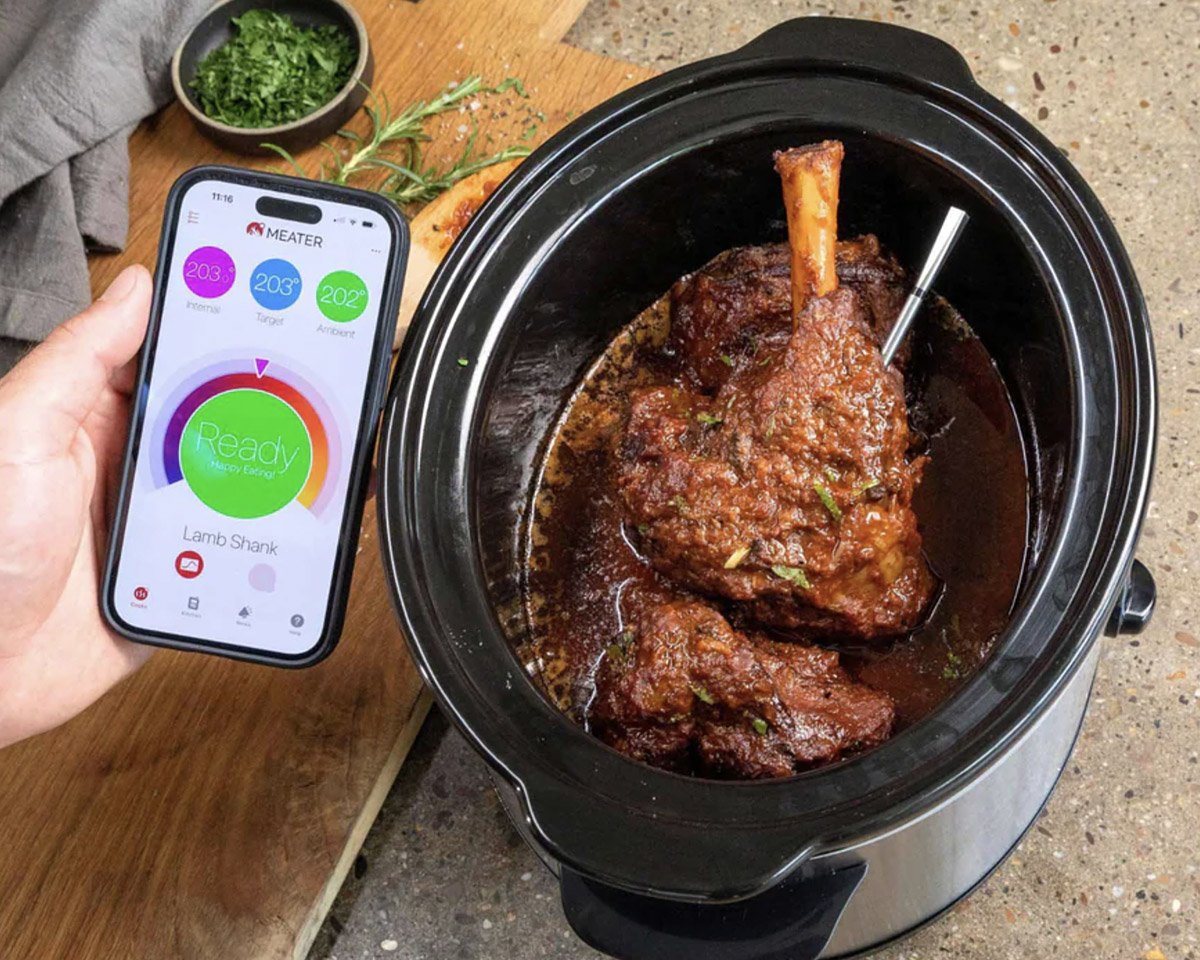 The fast-charging capabilities now power up the battery to 50% in just 15 minutes, with a full battery life of 24 hours. The built-in charging function in the charger box will ensure that you never have to plug in the thermometers again.