You've never seen a space heater like the Tornado, I guarantee it.
This little heater is modeled after the terracotta heaters that are popular in Italy. Sized to fit on your tabletop, it's compact enough you can use it on your work desk, night stand, or kitchen counter.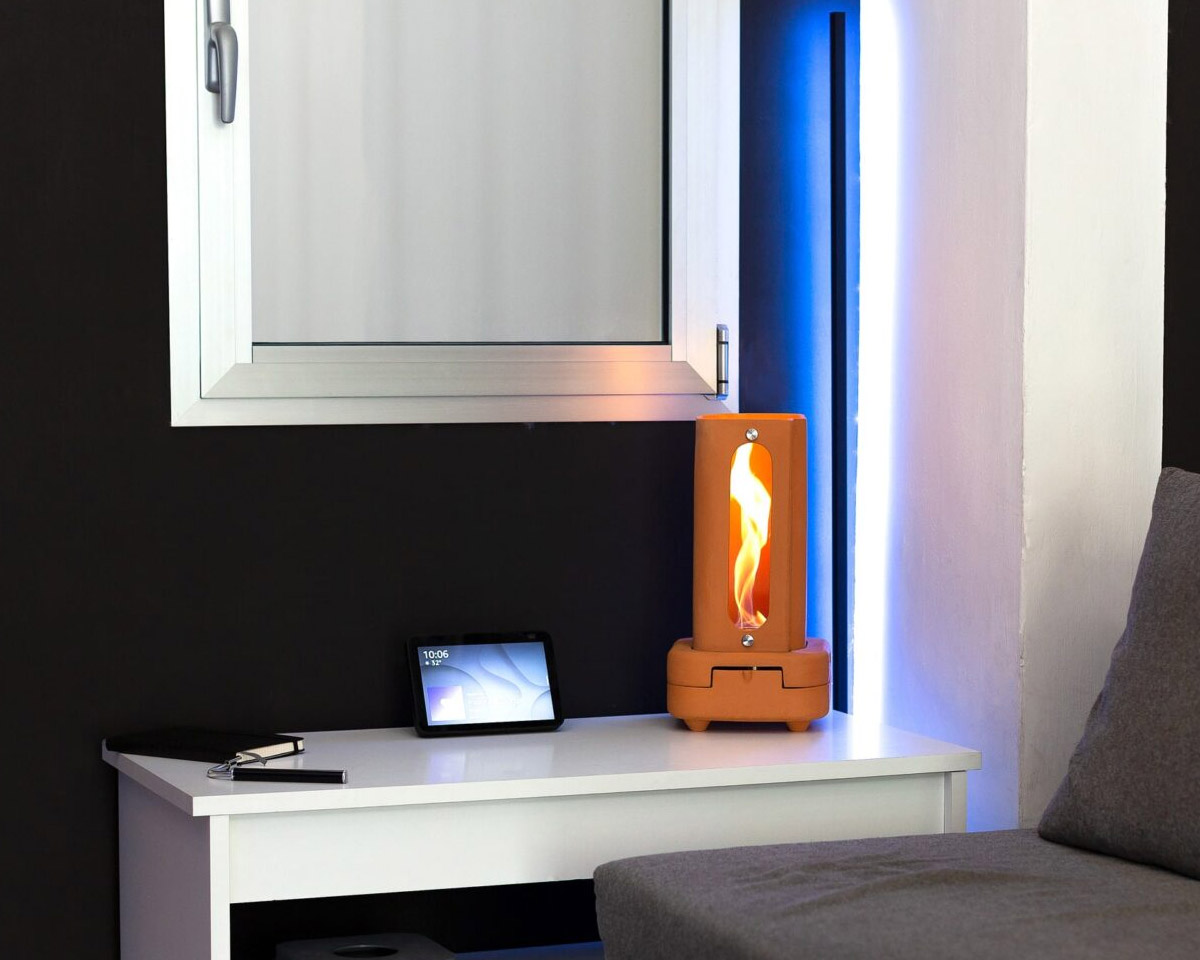 But don't let its size fool you: the spinning flame creates thermal lift and accelerates the air flow to increase heat output by an astonishing 500%. The high-quality eco-friendly bioethanol fuel burns clean and produces a gorgeous-looking tornado-like flame that warms up the heater and surrounding space in a matter of minutes. The ceramic wool lining inside the tank both acts as insulation and prevents fuel leakages, ensuring the heater is as hazard-free as possible.
Available in a wide range of finishes—from clay effect to marble effect—it's a wonderful addition to both your home décor and heating capabilities.