This gorgeous Apple Watch band is crafted from a stain-resistant, highly durable plant-based leather alternative manufactured in Italy, and features both a cross-grained and smooth outer pattern to call attention to its style.
The inner lining will be soft against your skin even if you sweat heavily or take your watch to run, lift, or train.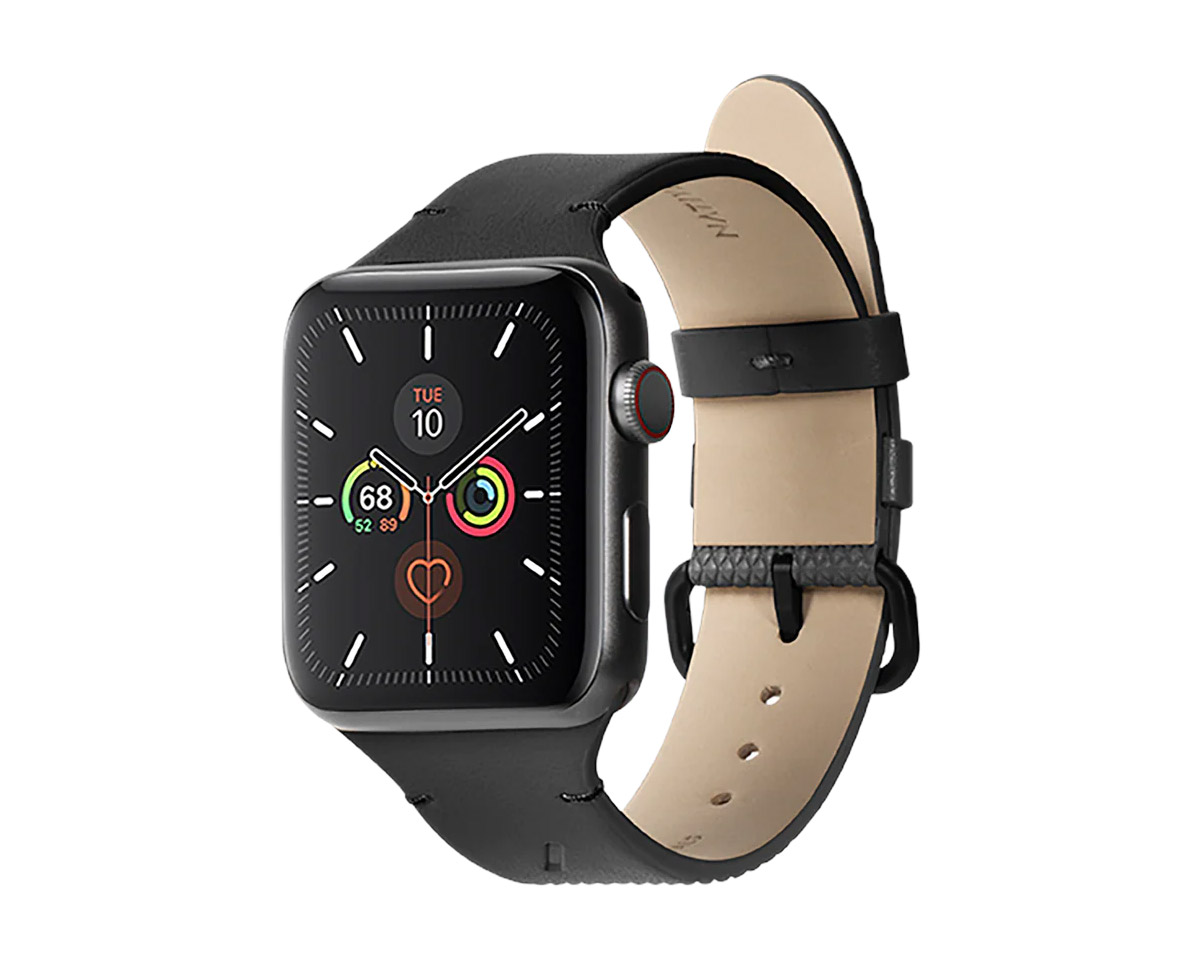 The lugs are concealed within the band so you don't see them, giving it a seamless look that'll pair nicely with any Apple Watch model.
It's available in all Apple Watch sizes and backed by a 2-year warranty to ensure it stands up to your daily use.