Modeled after the Rover NASA deployed to explore Mars, this marvelous construction is built from durable fiberglass-reinforced conductive metal. It's packed with all the features the Mars Rover had, including a servo-motorized camera tower, controllable headlights, and servo-powered sample collection arm.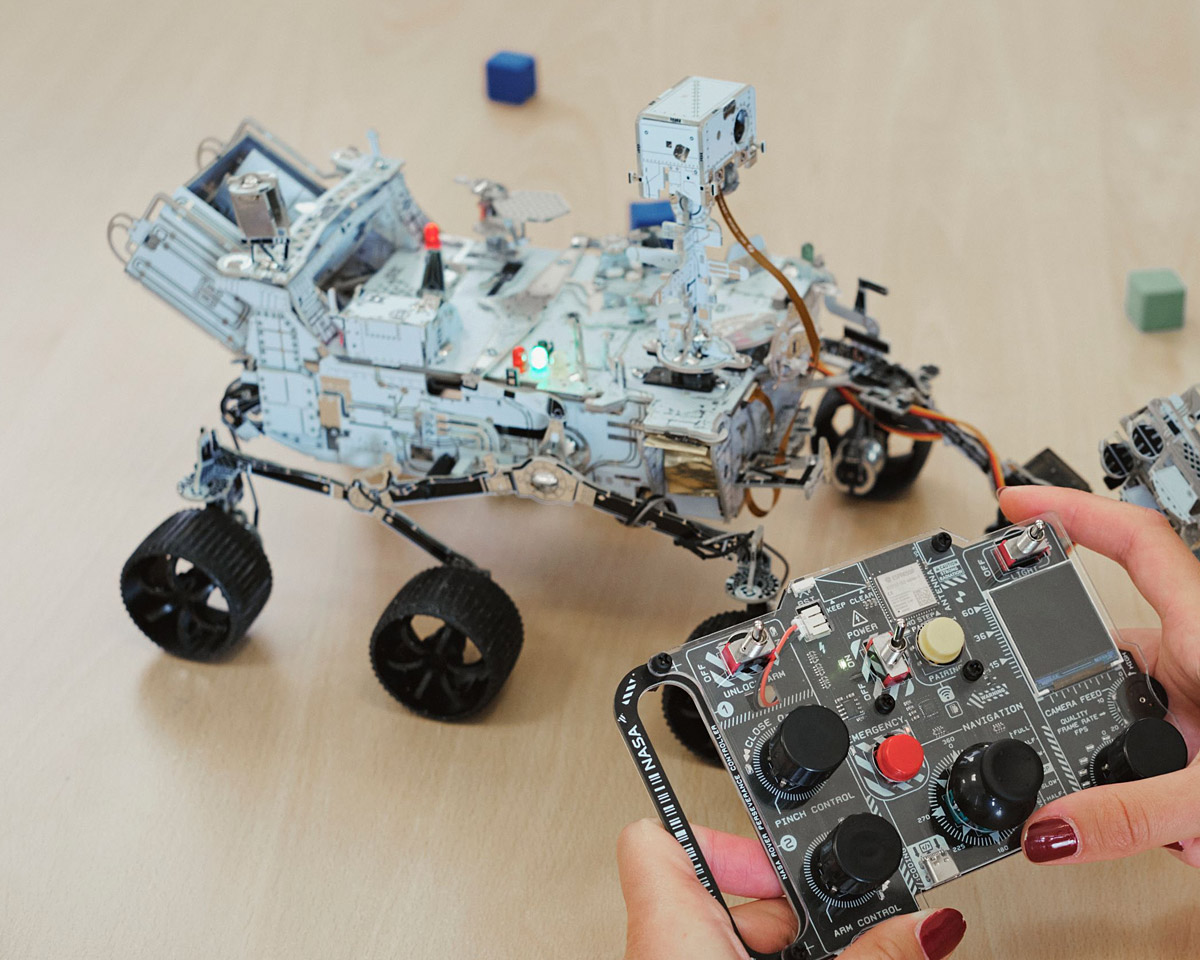 Individual metal gearmotors allow for incredibly precise movements, and the built-in extension ports let you add on modules and extra sensors as desired.
The Rover is controlled via both RC frequency and a WiFi remote control. The AI powering the camera ensures the best-quality images and efficient object detection. Thanks to its USB-C connection, you can easily plug in and program the Rover with operations as simple or complex as your programming (C++, CircuitBlocks, and Python) skills permit.