Get ready for a truly massive and complex LEGO set that lets you build one of the world's greatest cultural treasures: the Natural History Museum in London, England.
The Natural History Museum LEGO set contains a whopping 4,014 pieces, every single one of which are needed to bring to life the brick replica of this amazing museum.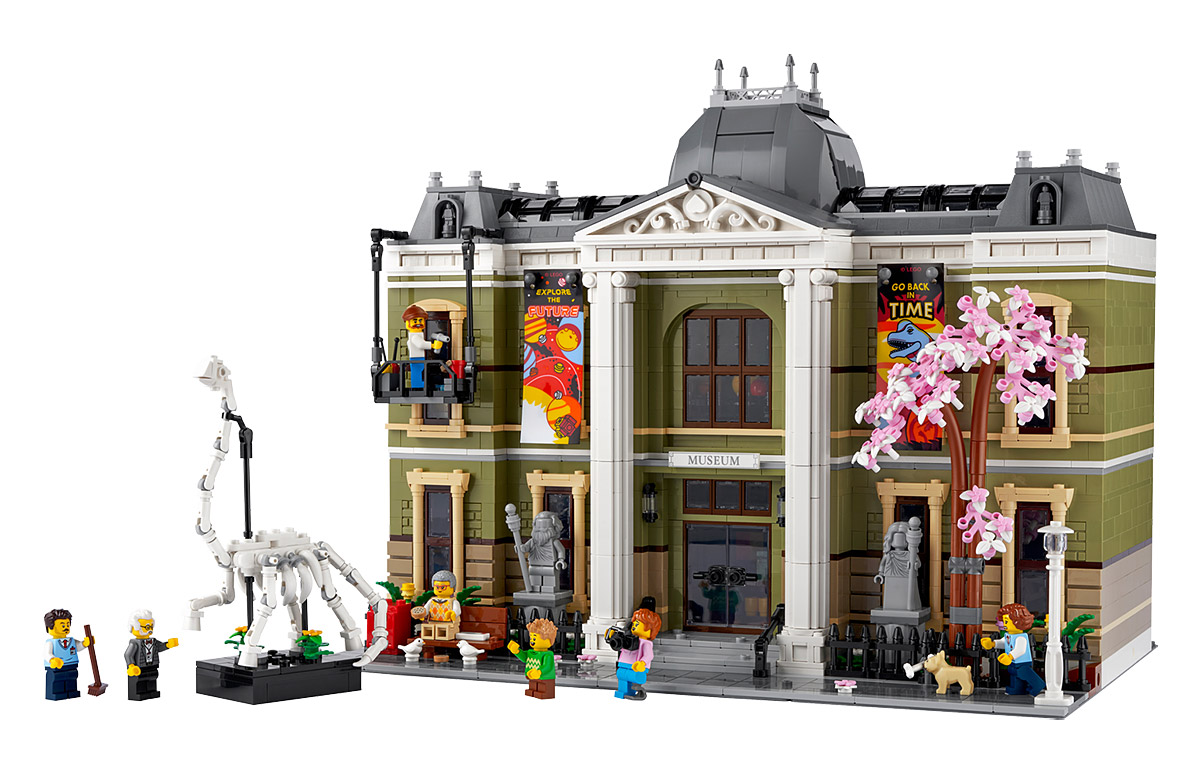 The two-story structure stands an impressive 12 inches tall, 14.5 inches long, and 9.5 inches wide, and on the outside, the unique architecture and majesty of the historical building is on full display. Colorful foliage, statuary, and banners add even more vibrancy to the exterior.
But it's the interior that's the true treasure. The upper floor is packed with fascinating features: a mechanical model of the Solar System, a world map (complete with detailed flight path of a newly launched rocket), and a diorama detailing the plans for a future space base.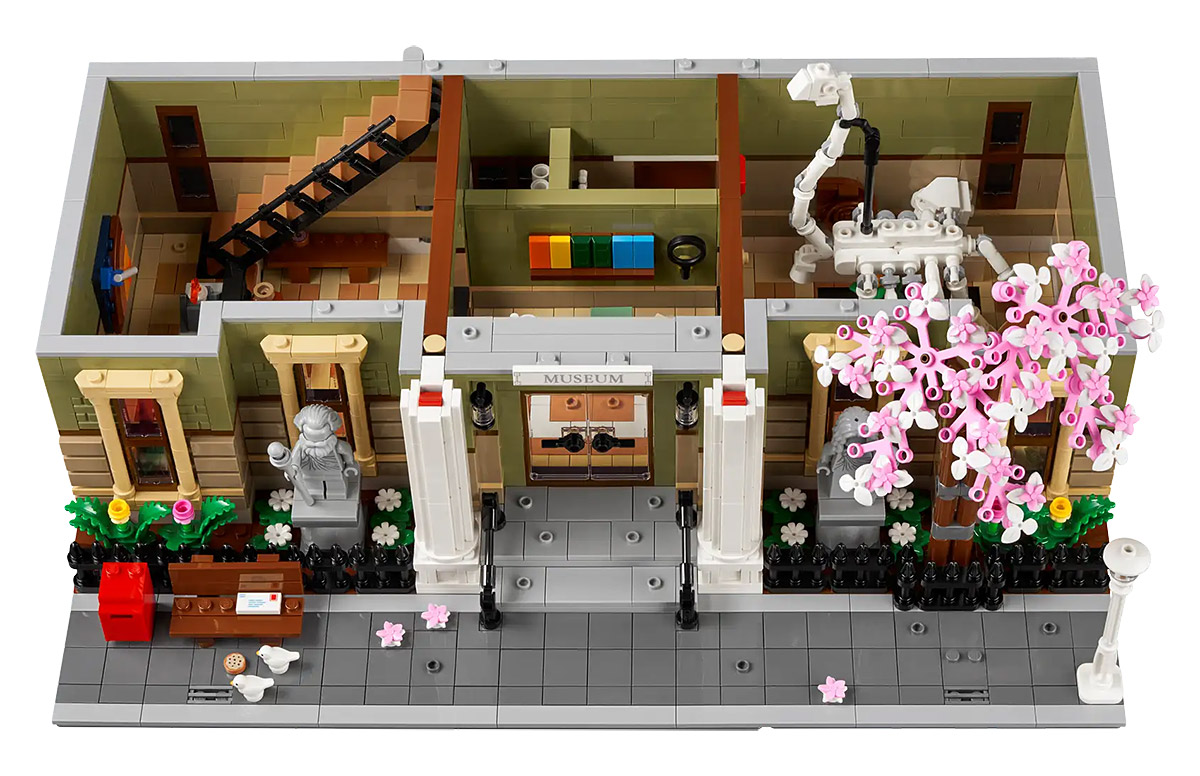 The ground floor is home to an immense Brachiosaurus skeleton large enough to rise to the upper floor, surrounded by more prehistoric displays (including a fossil, dinosaur eggs, even a sabertooth skull). The landing displays a wealth of minerals and geodes as well as a cutaway model showing earth's layers and its core.
And there's even a rooftop garden where the museum's curator can give a presentation and display his memoirs to a captive audience.