Most men's boots fit a largely rugged definition – there's a time and place for sleek Chelsea boots, for instance, but most lace-up leather boots fill the gap between form and function.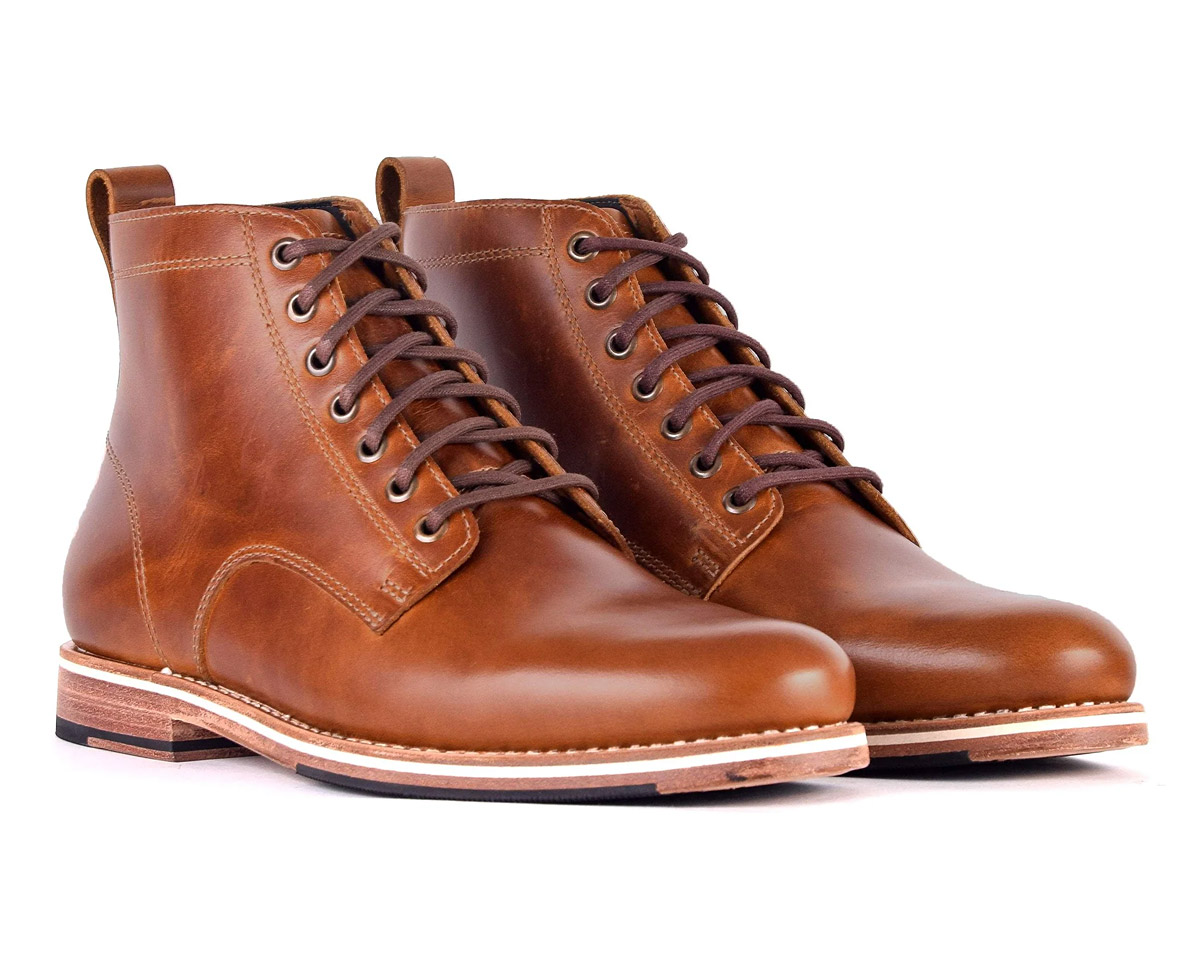 And you might not find a better pair of hard-wearing yet stylish boots than the HELM Zind Teak Boots. The rich leather calls to mind a dram of whiskey (never a bad thing), but it's the clean lace-up design and streamlined (not too bulky) look that makes them so versatile.
Whether worn at the office or on the weekend, the HELM Zind Boots reflect their Austin roots and are up for nearly anything.