Keeping your kitchen and work knives razor-sharp just got a whole lot easier, thanks to Work Sharp's Rolling Knife Sharpener.
This handy device is made to be as user-friendly as it gets: just set your knife on your counter, set it against the pre-set angles (between 15 and 25 degrees), and get rolling to start sharpening. A full collection of abrasives—from 320 grit to fine ceramic—will hone your knives in a matter of minutes, with no scuffs, scratches, or mistakes.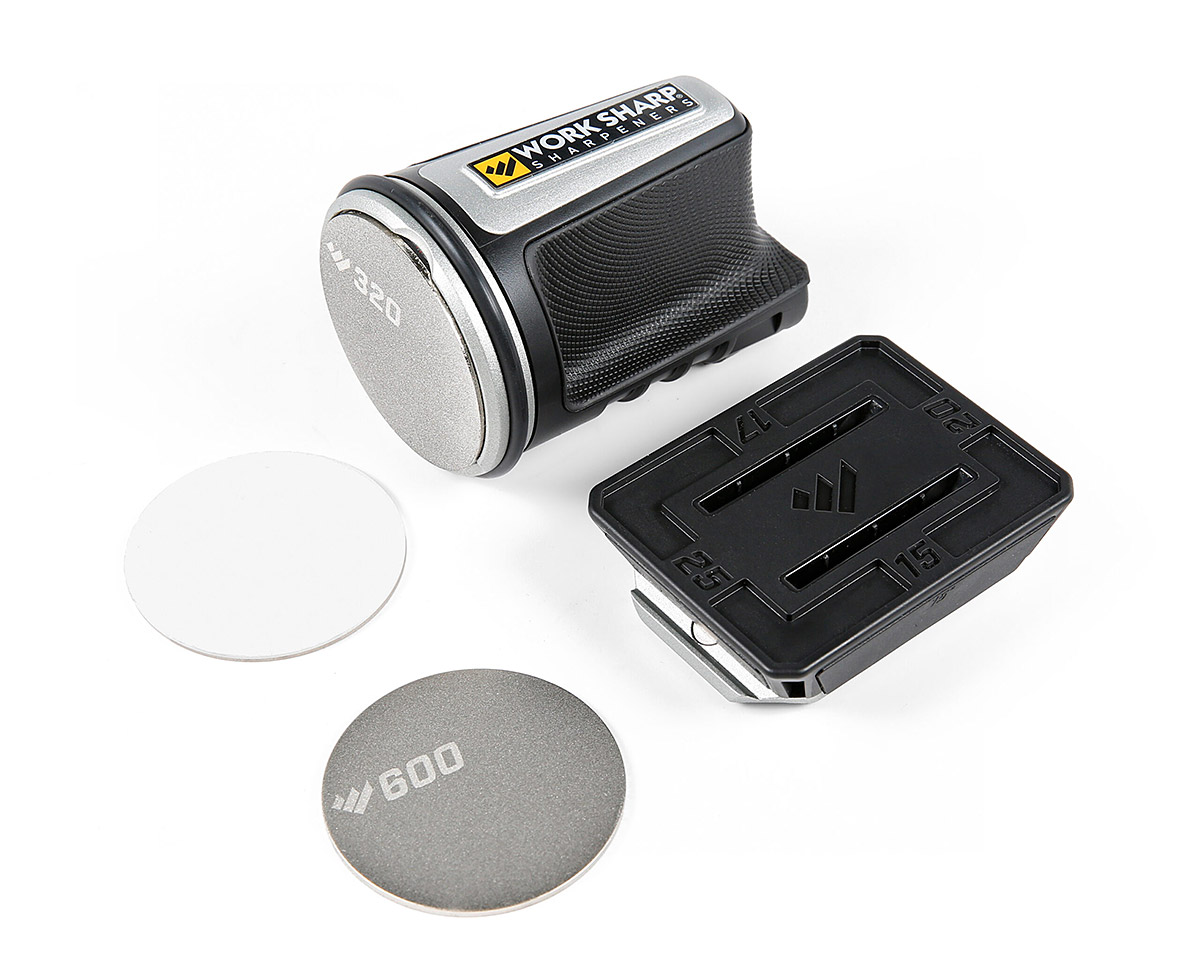 Even if you've never sharpened a knife in your life, you'll find the task is incredibly easy with this handy, compact, and easy-to-store rolling sharpener.