Dune was the most hotly anticipated—and one of the most exciting—movies of 2021. Sci-fi fans were finally able to see Frank Herbert's groundbreaking novel brought to the big screen in truly spectacular fashion.
Whether you're a fan of the novels or the movies, you'll be glad to add the Dune Atreides Royal Ornithopter to your LEGO collection.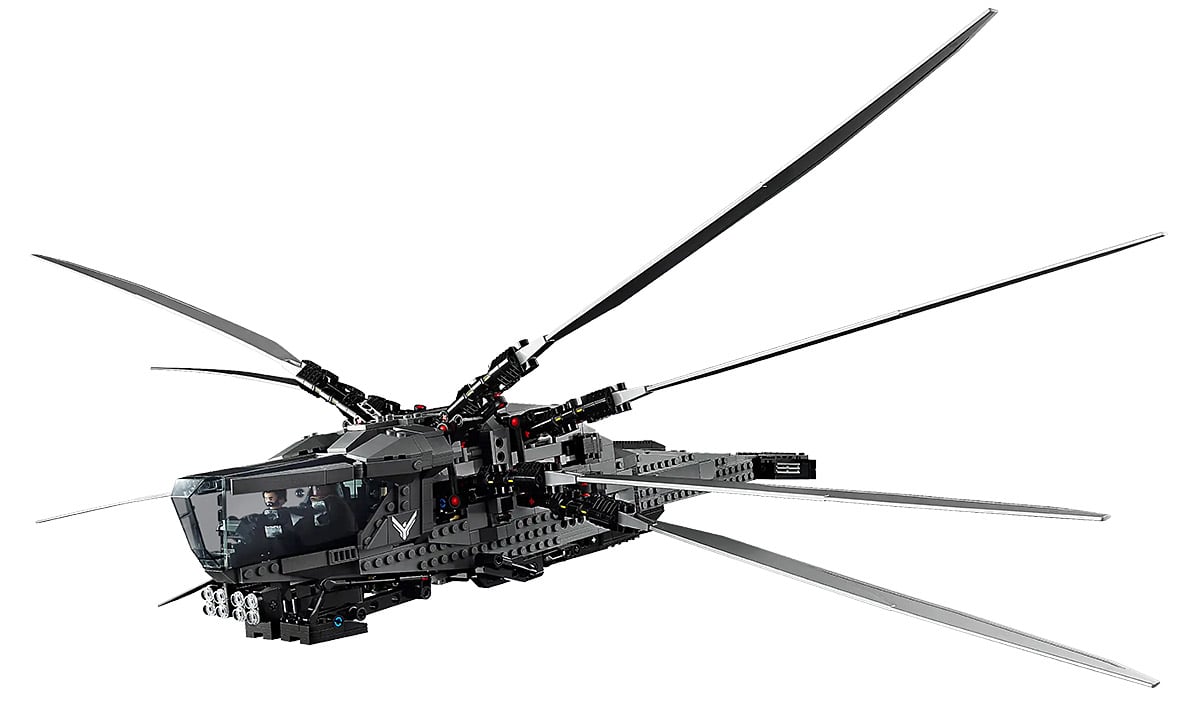 The 1369-piece set faithfully replicates the unique vehicle from the movie, down to the fold-out and fully flappable wings, an opening cockpit, and landing gear you can retract and deploy at will.
Also included in the set are eight figurines of the principal movie characters, including:
Paul Atreides
Lady Jessica
Gurney Halleck
Chani
Leto Atreides
Liet Kynes
Duncan Idaho
Baron Harkonnen (in his over-long black robes)
With its wings folded out and landing gear deployed, the ornithopter stands 22 inches long, 31 inches wide, and 9 inches tall. It's an eye-catching, iconic piece of sci-fi you'll be proud to display on your shelf.