Pebble takes the concept of a "smart vehicle" to a whole new level: incorporating it into an RV.
The Flow is an all-electric caravan that hitches onto your truck or SUV to haul around the country, but when it's time to camp, it parks and sets up all on its own.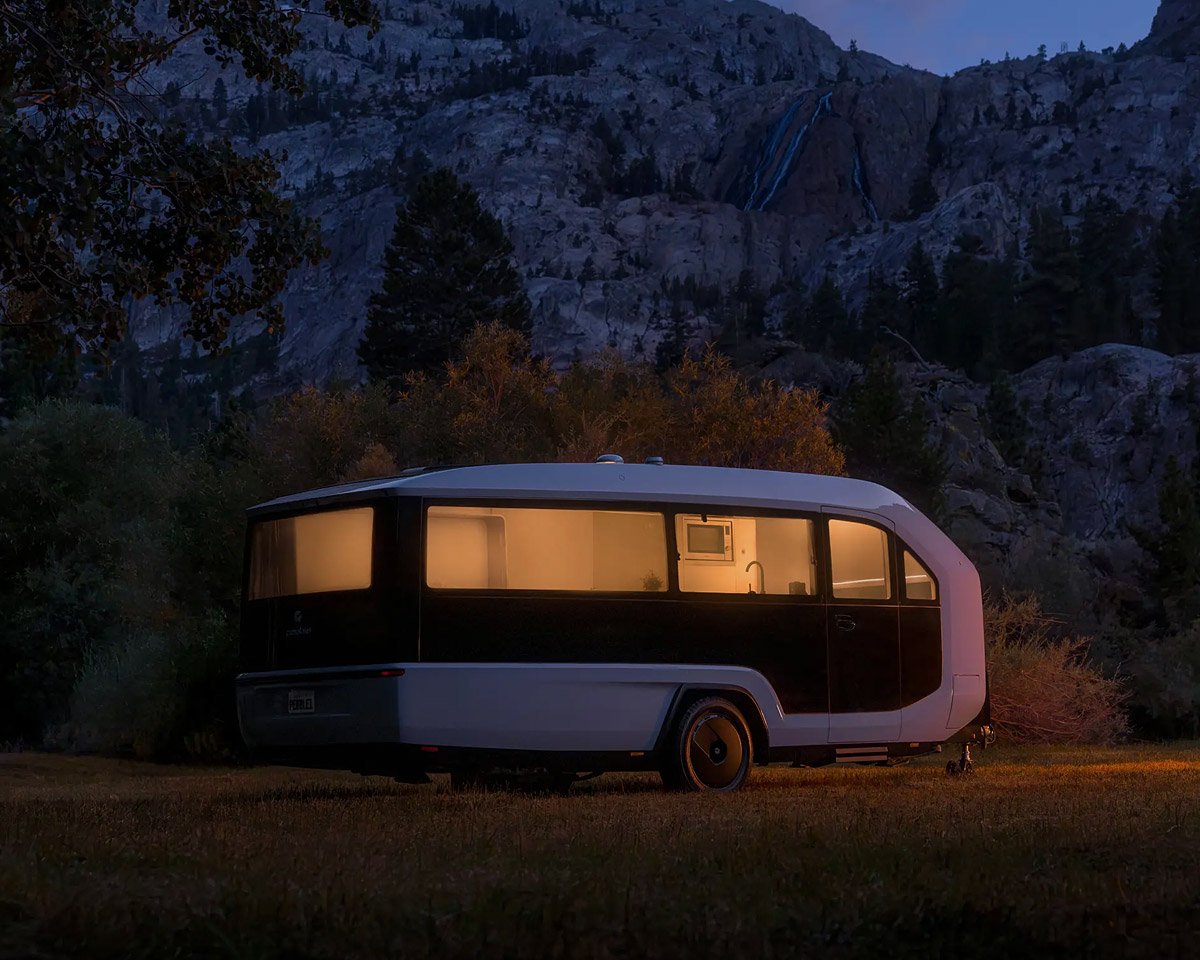 Here's how it works: The integrated self-propulsion system (powered by a solar-charged lithium-ion battery) is able to maneuver itself into tight parking spaces and awkward angles, and can easily reposition itself to attach onto your hitch (rather than having to move your vehicle).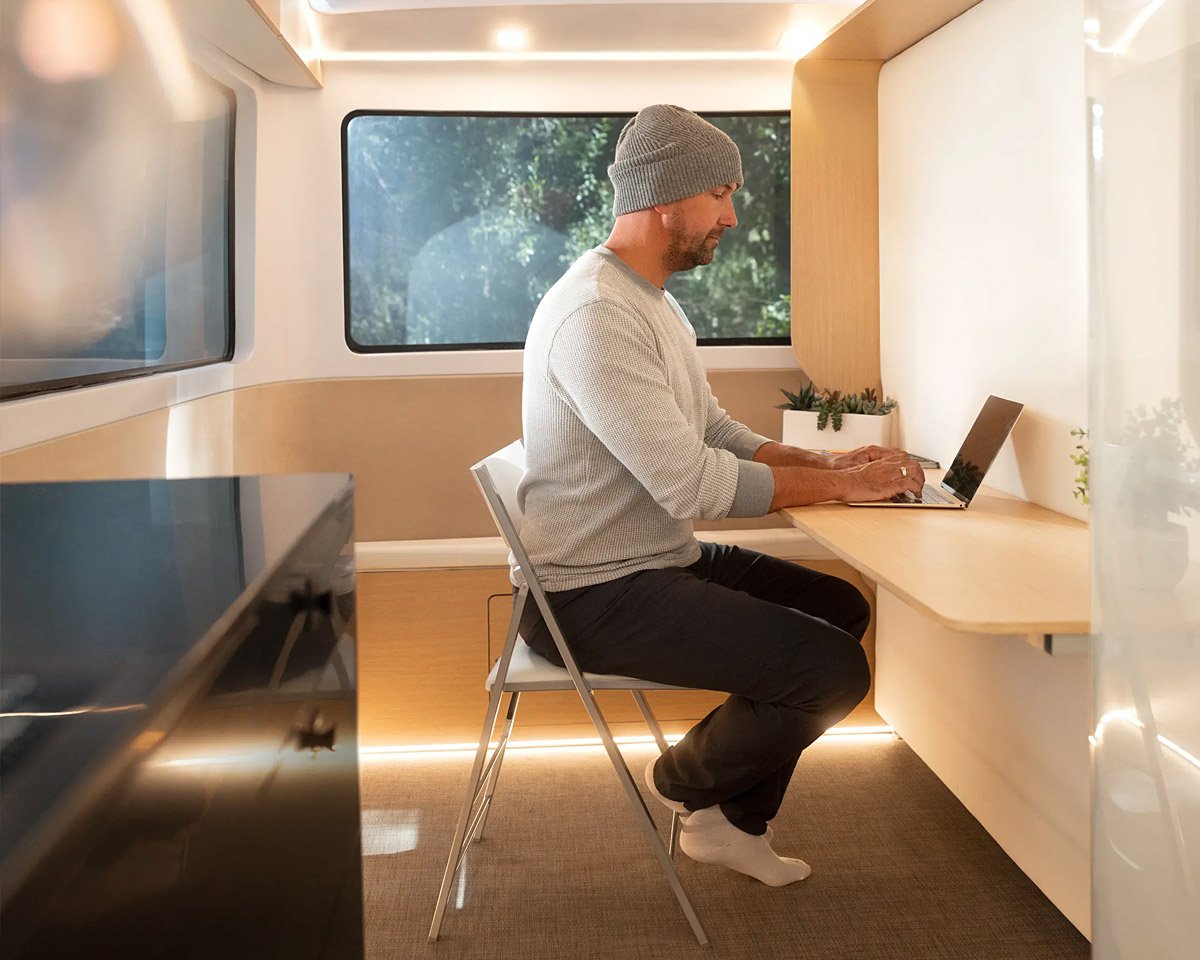 Once parked, it will self-level, deploy the outdoor awning, drop the stairs, and switch on all the lights at just the push of a single button. Then do it all again in reverse when the time comes to pack up the next day.
The Pebble app gives you control of all these features, as well as the smart door locks, thermostat, lighting, and other smart features.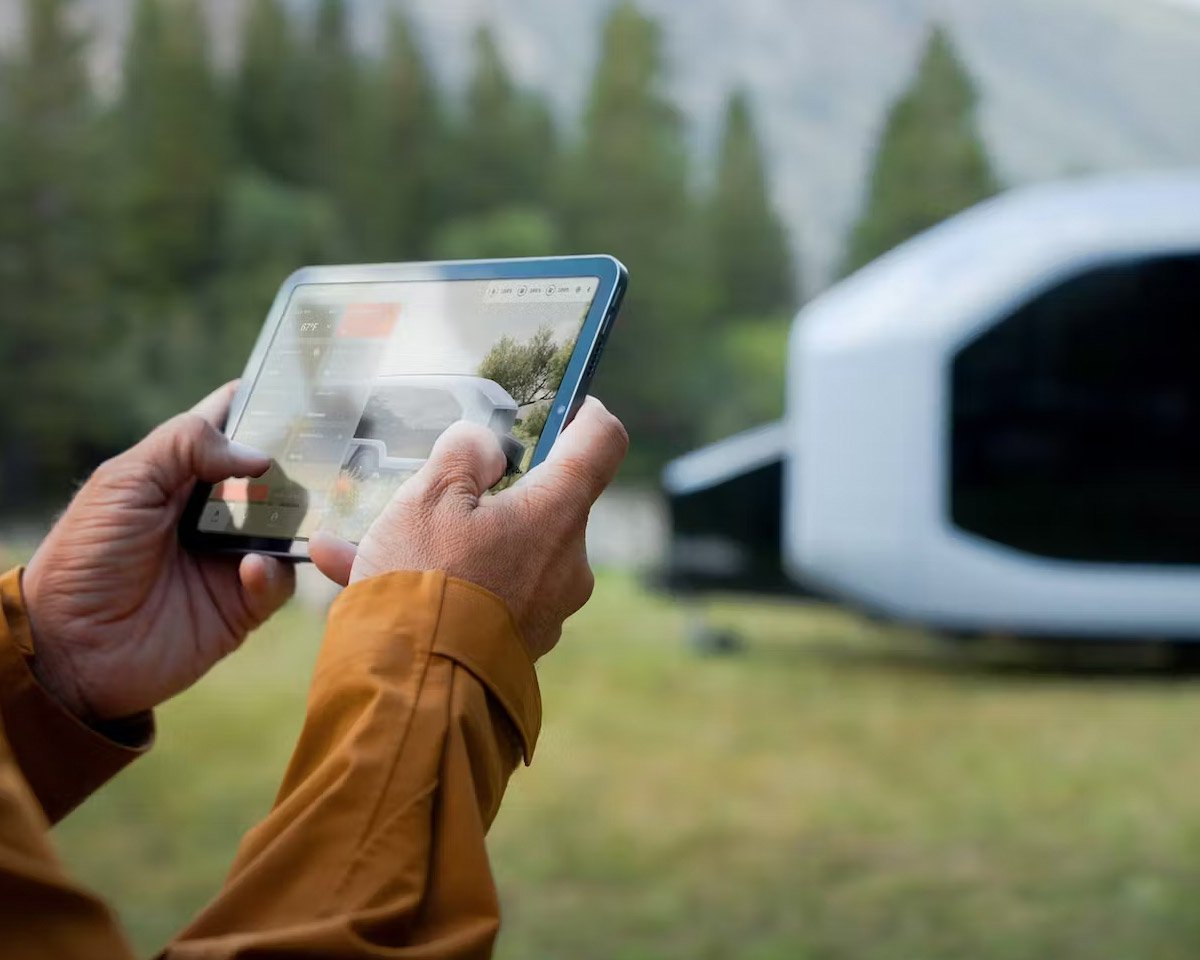 But don't think it prioritizes "smart tech" over comfort. The interior is spacious, with a Murphy queen bed, convertible dinette/double bed, built-in workstation, dual-burner induction cooktop, full-size fridge, 4-in-1 convection microwave, and electrochromic smart-glassed bathroom stall complete with shower and toilet.
Now that's truly cutting-edge luxury at its finest.