Work smart and comfortable in Camel City Mill's woolen socks, the ideal pairing for any hunting, hiking, or work boots.
Crafted using a blend of Merino wool, nylon, and spandex, they've got all the durability and reliability of wool paired with the versatility of synthetic fabrics. The American-sourced Ironside wool used is incredibly tough and highly effective at both regulating temperature and wicking away moisture. With just the right amount of stretch and natural odor-resistance, they're a sock you'll be happy to wear in any boot or shoe.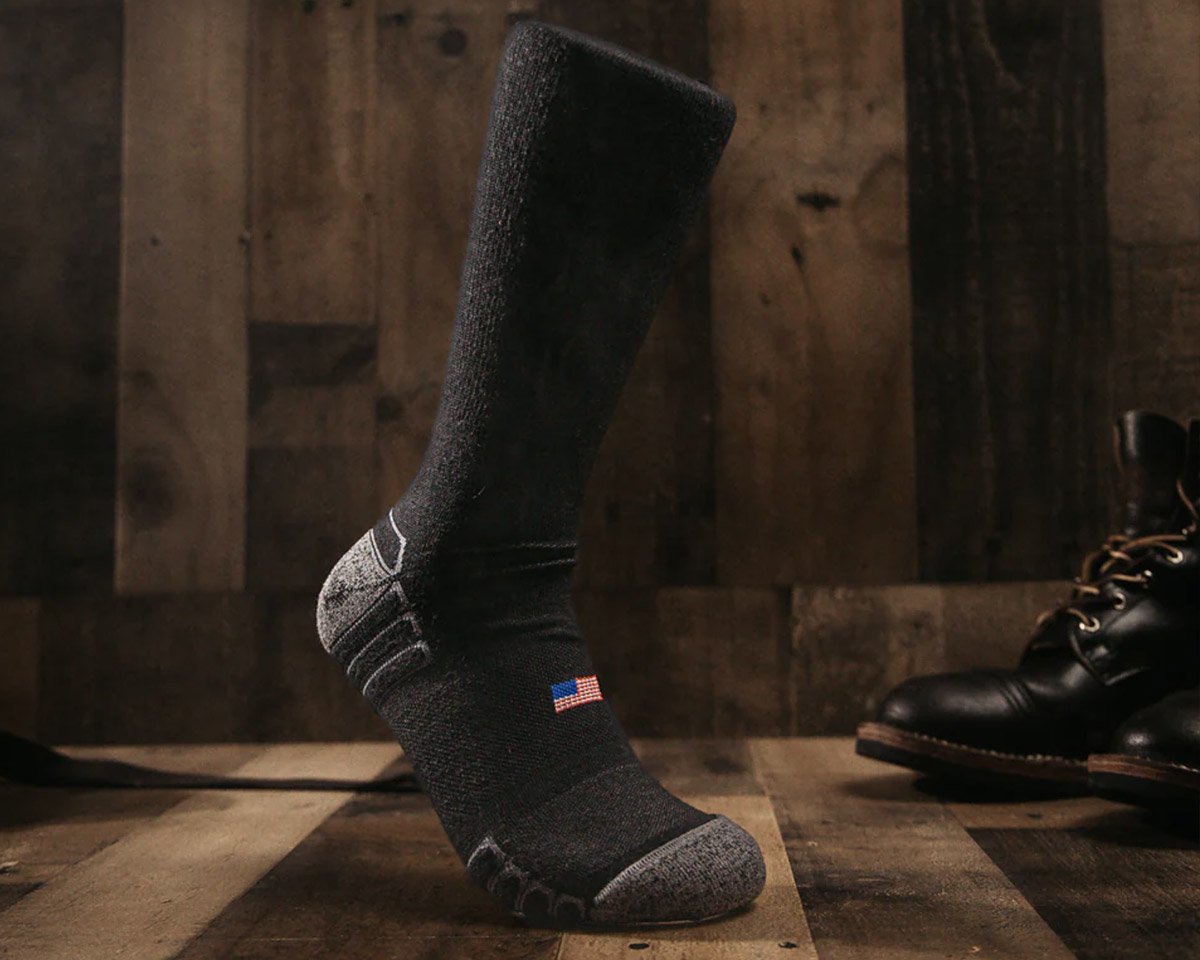 The premium socks feature lightweight compression to improve circulation and reduce foot fatigue, plus a bit of padding on the underside to absorb shock.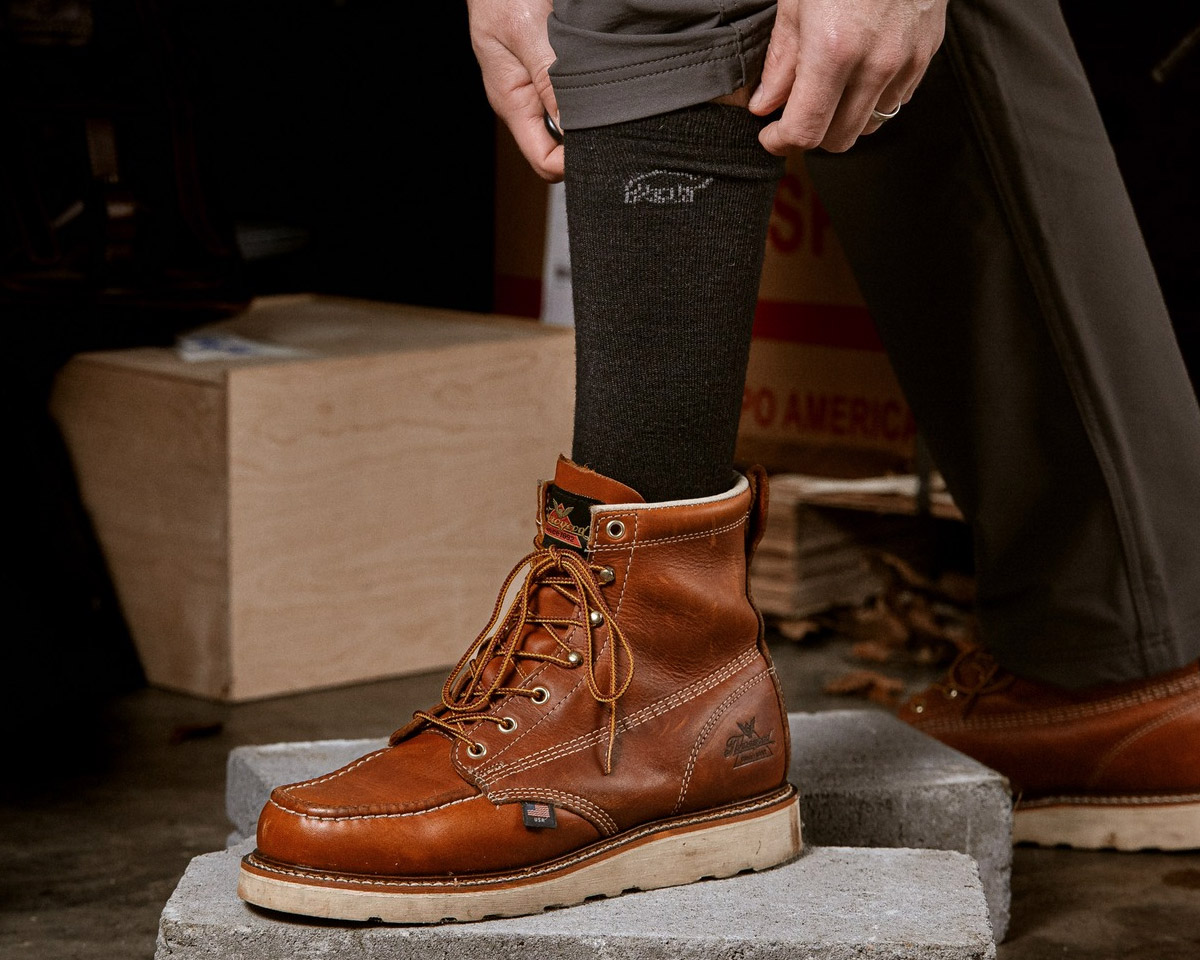 The Heavyweight model makes the ideal pairing for heavy-duty work or hunting boots and adds efficient insulation to stave off the winter chill. But for your everyday use, the Lightweights will work with any light-duty work boot, dress boot or sneaker. Plus, it'll keep your feet cool in even the hottest summer.