Travel light and fast with the Filson Tin Cloth Duffle, a streamlined alternative to clunkier, heavier weekender bags.
The Tin Cloth waxed cotton fabric is incredibly durable and naturally water-resistant, so you can take it on any jungle, river, ocean, or mountain adventure and trust it'll hold up.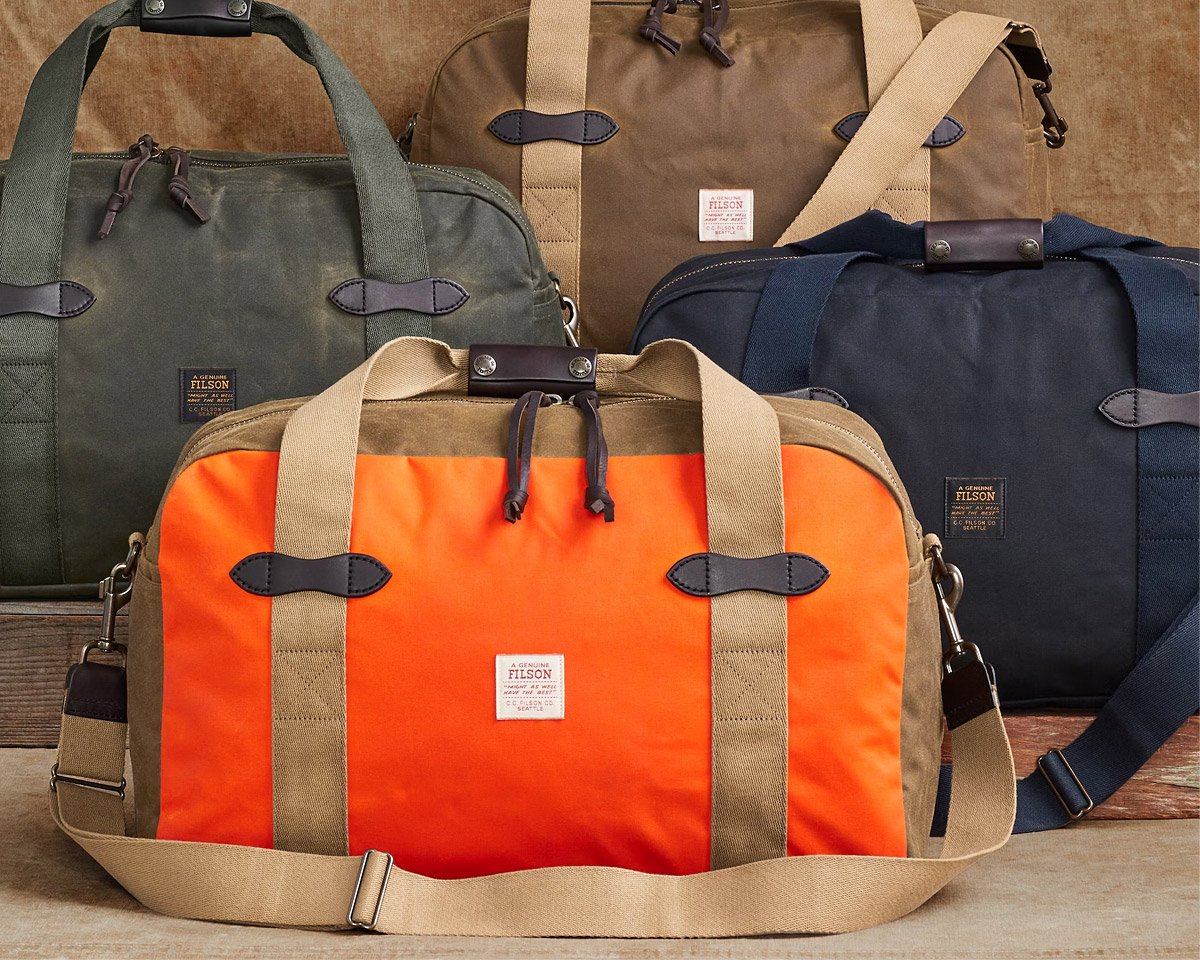 The thick cotton webbing handles can handle a lot of jostling and bouncing, and the bridle leather grips will conform to the shape of your hand for the perfect, comfortable carry for years to come. Thanks to the interior nylon lining, your contents will be fully protected from the elements as well as drops and falls.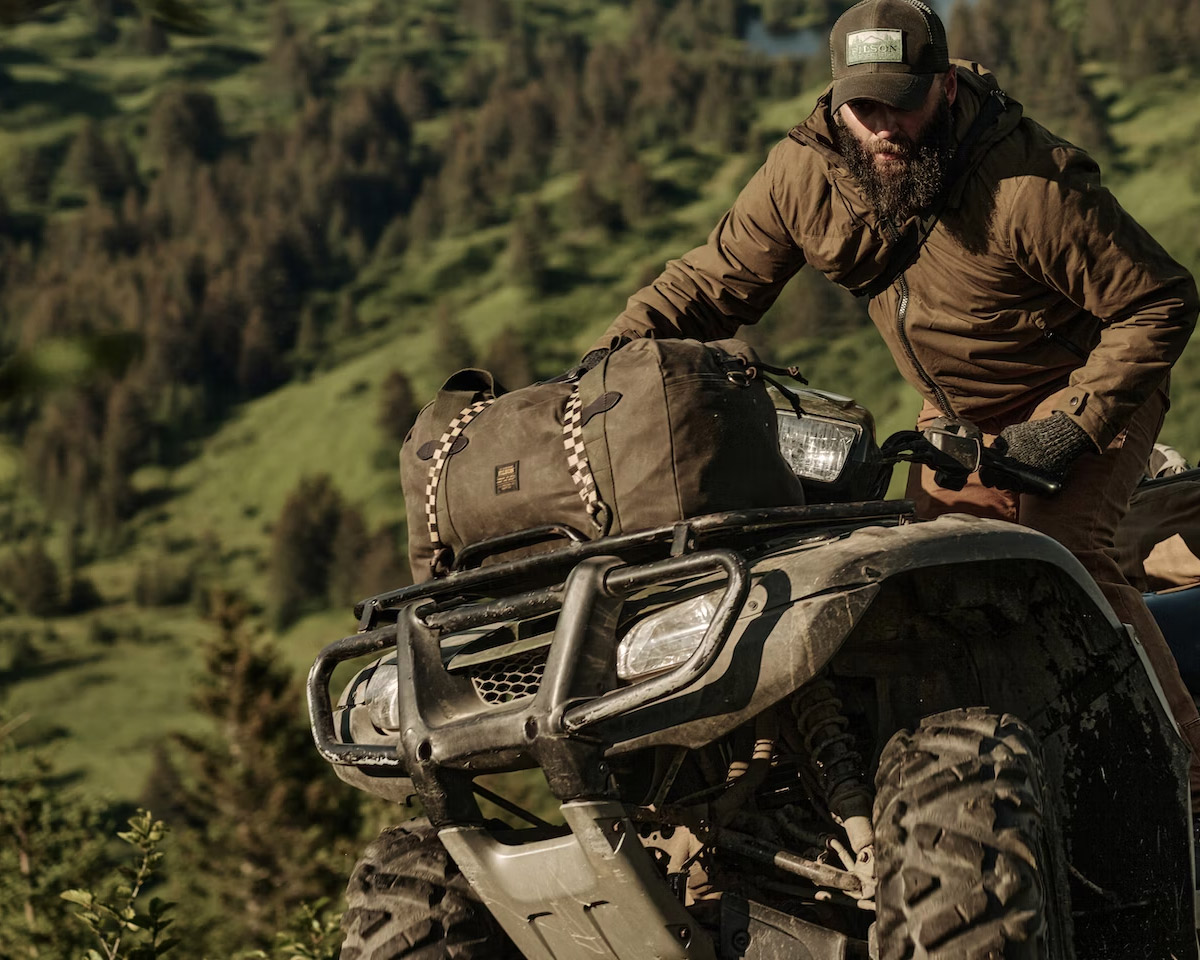 With a 43L capacity, the bag has space enough to pack for a long weekend or business trip. The interior compartment is spacious and minimalist, letting you organize your contents just the way you like. For extra storage, you've got the exterior endcap pockets that fit laundry, toiletries, or other small essentials.