Made with a tough cotton shelter tent canvas body and gorgeous full-grain vegetable-tanned leather accents, the weekender duffel bag from Will Leather Goods can handle any jungle, desert, mountain, or short urban jaunt with ease.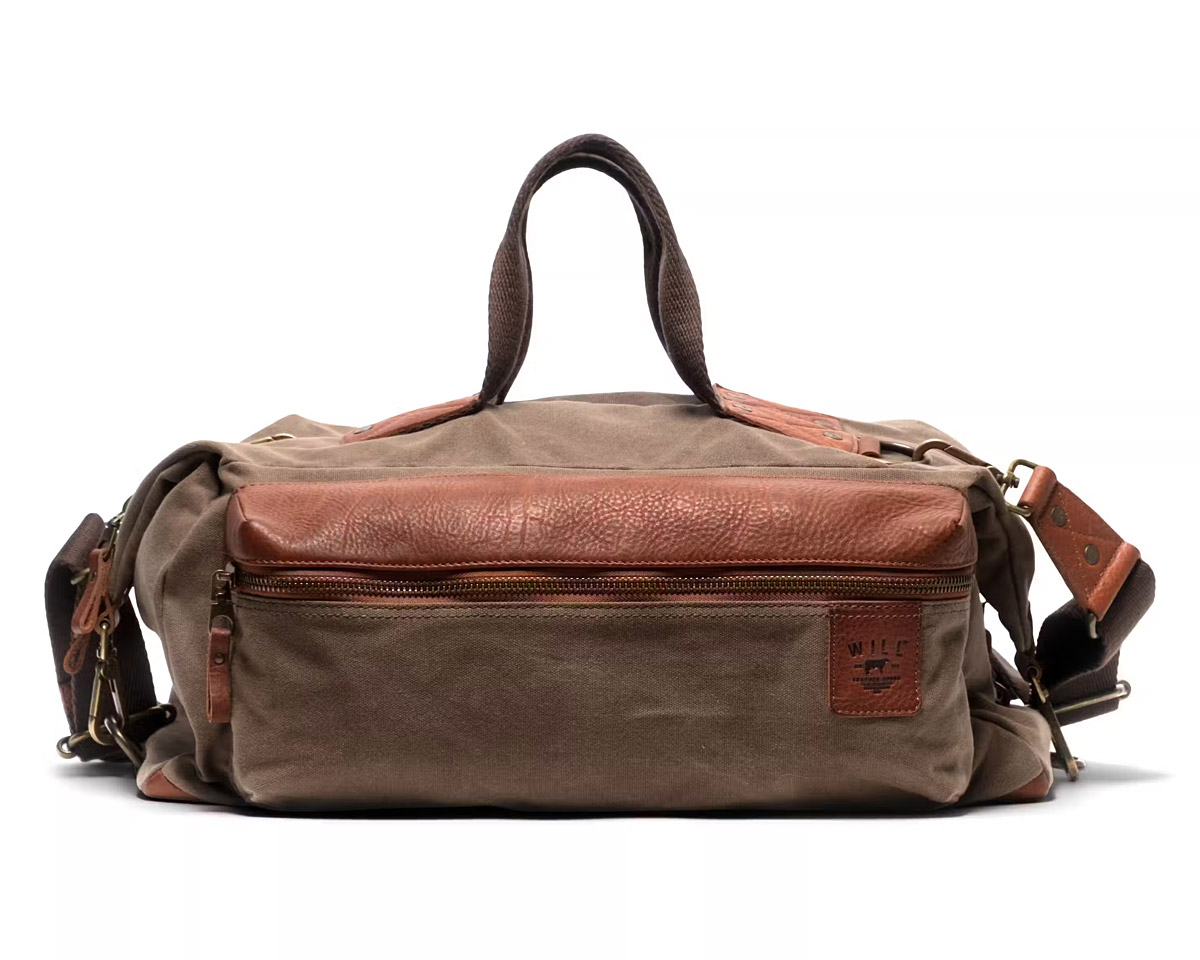 The zinc-alloy hardware will hold up to years of rough handling and still maintain its handsome good looks. Thanks to its removable cross-body strap and easy-grab handles, you'll have no trouble carrying this bag however you want it.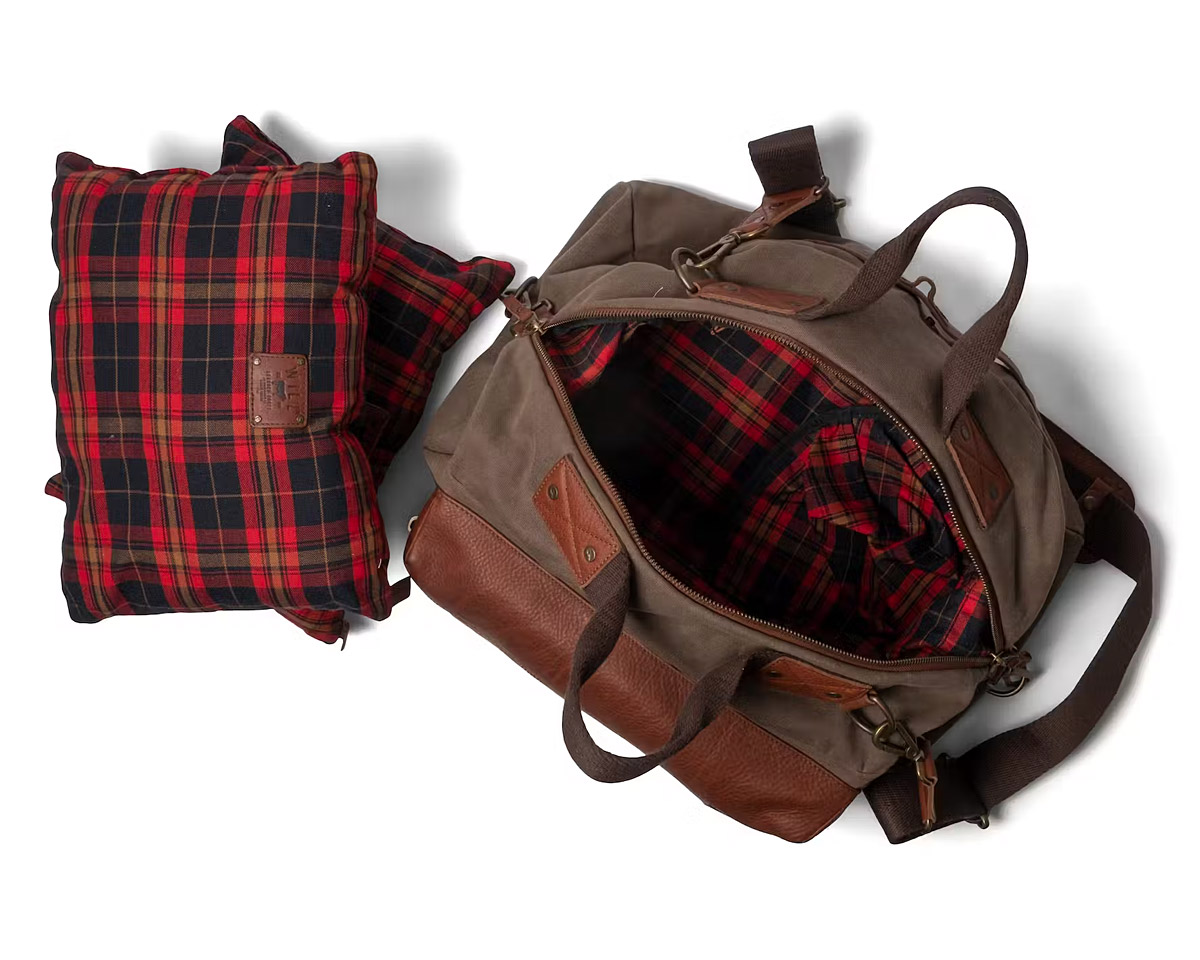 The interior features an eye-catching plaid lining that provides a measure of protection against impact and scratches for its contents. Though its main compartment is spacious enough, you also get a secondary shoe sleeve on the exterior that makes it easy to pack a pair of back-up shoes in case you want to go for a run or dress to the nines.
To top it off, there's even a travel pillow integrated into the bag's interior that you can pull out and use to sleep anywhere.