The Bullet Ant 2.0 is the ultimate portable screwdriver. Built from ultra-tough GR5 titanium, it's the size of a pen (and just as easy to carry in your pocket) and features an "Eterna refill" pen head that writes smoothly on any surface. However, integrated in the body is a compartment that stores two driver bits that you can easily swap out whenever you need to effect some repair—from glasses to gamepads to laptops to firearms.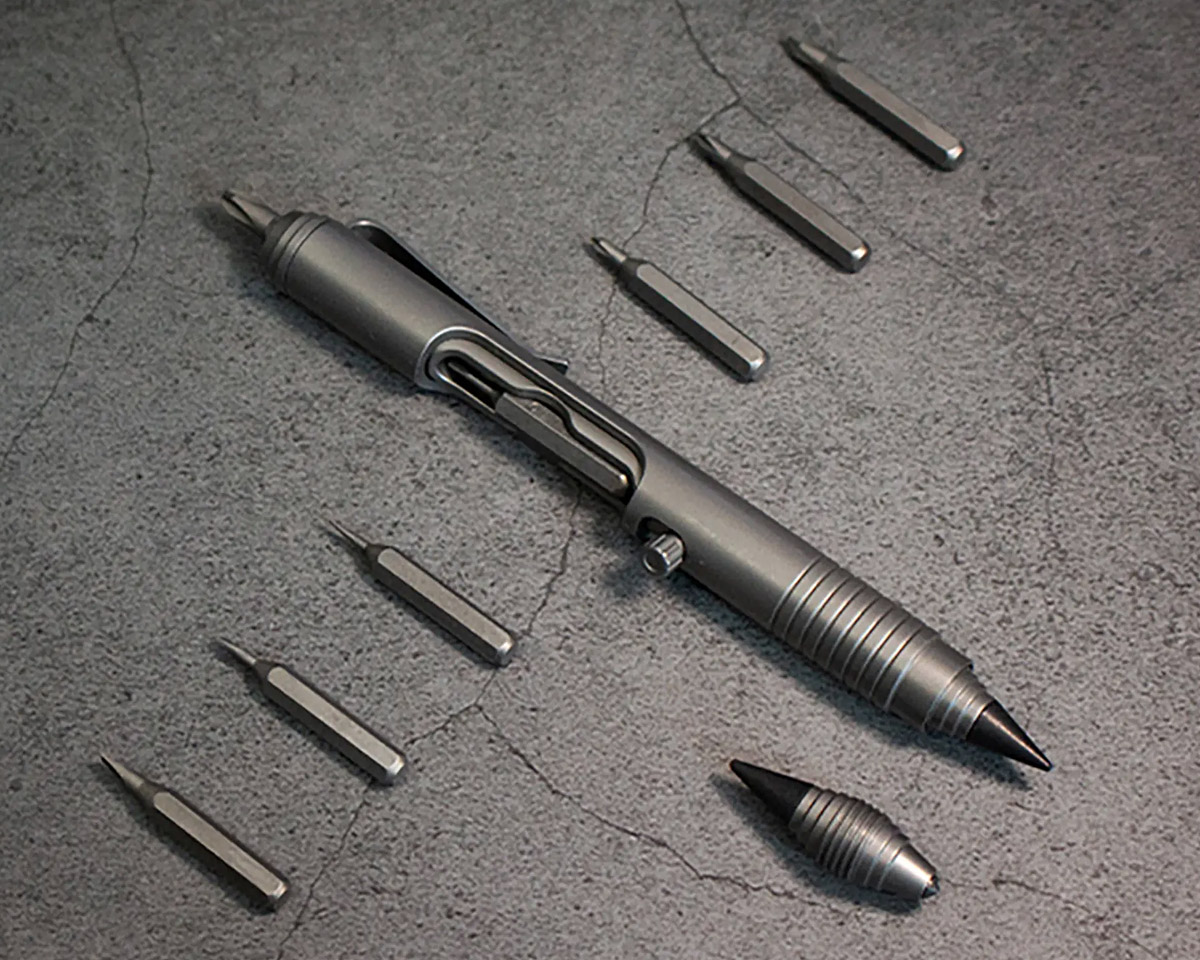 The bolt action will prove quite addictive and if anything is just a cool feature to find on a multitool of this size.
It also doubles as a self-defense and emergency/rescue tool. The steel attack head will ward off attackers and shatter car glass if you need to pull someone out of a wreck. Though it looks sleek and innocuous, it's got plenty of bite—just like the bullet ant for which it's named.