Keep this compact and powerful little flashlight in your pocket, and you'll be ready for anything.
At just 5.5 inches long and 1 inch wide and weighing just under 6 ounces, the Fenix PD36R V2.0 is portable enough that you can carry it cycling, backpacking, hiking, hunting, fishing, camping, or kayaking.
The two-way body clip makes it easy to secure hands-free to your MOLLE system, belt, or backpack, and its IP68 waterproofing ensures it'll hold up even if you drop it into water or use it in pouring rain.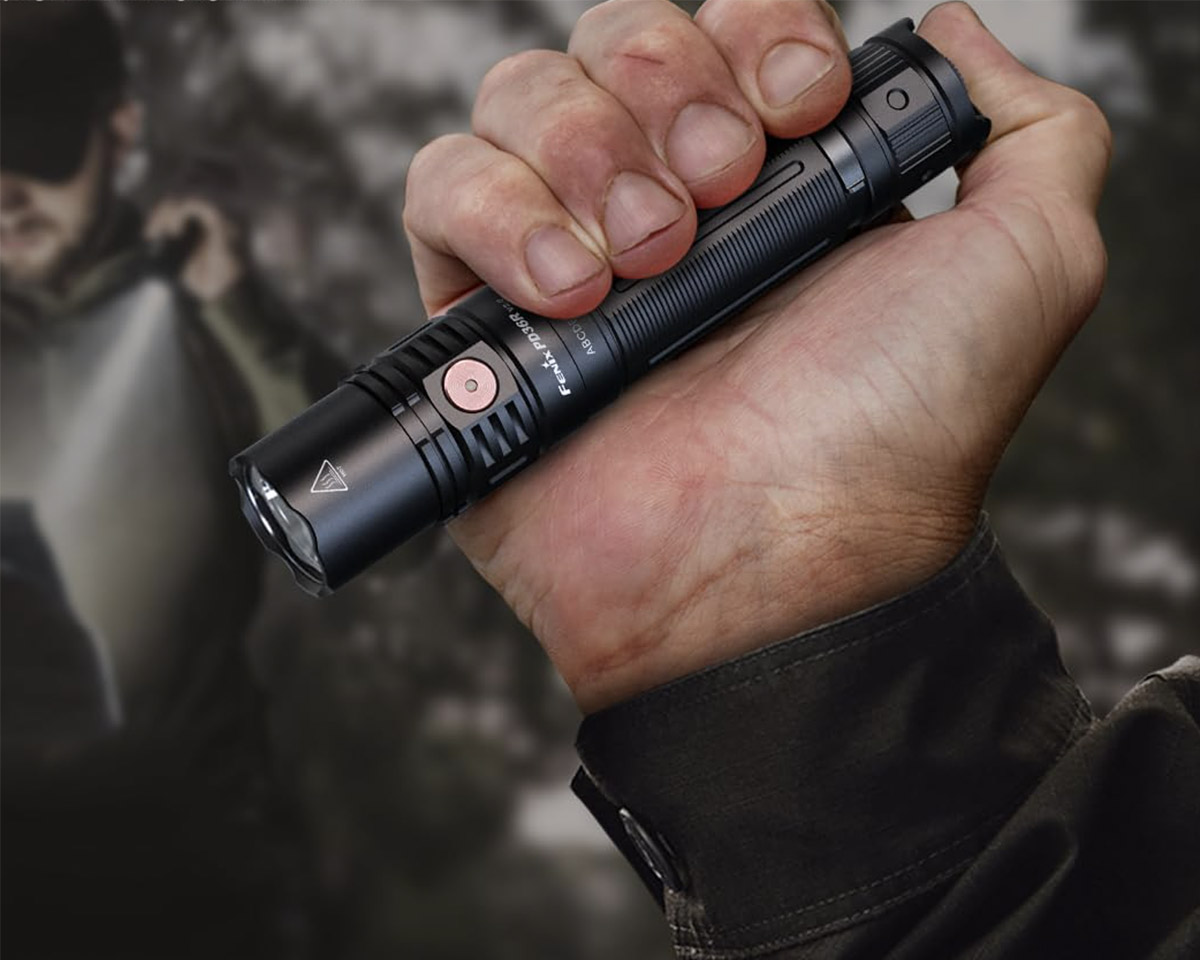 And get ready to be impressed by its performance as well as its durability. The flashlight can cast a beam as bright as 1700 lumens as far as 1299 feet, and has a runtime of up to 482 hours.  With five brightness levels and a strobe, it's incredibly versatile and useful for any situation.
Each Luminus SFT40 LED lightbulb has a 50,000 hour lifespan and the entire flashlight is backed by a lifetime warranty.