G-Shock watches are back in grand, game-changing style.
The GWGB1000 MUDMASTER takes everything you love about the classic G-Shock watch and improves on it, including design, durability, and functionality.
On the design side, the upgraded guard structure offers more protection for the crystal as well as the interior components. The button guards have been expanded and gasket fittings added onto the button shafts. The new screw-lock design of the crown makes it easier to use but also keeps out dust and mud that could interfere with its performance.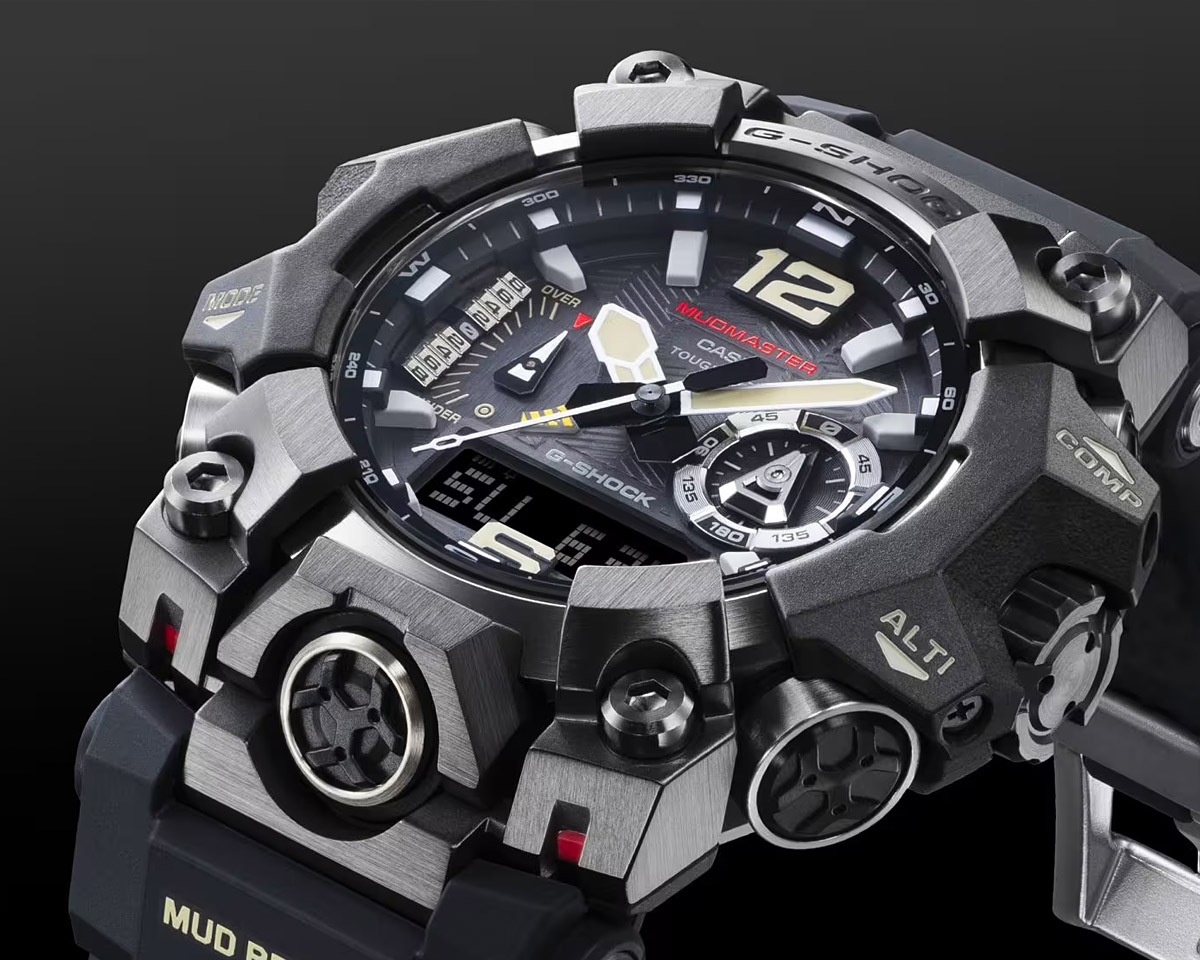 On the durability side, it's made using forged stainless steel finished with a diamond-like-carbon coating, mixed in with carbon fiber-reinforced bio-based resin. The underside and sides feature a special αGEL that reduces vibration and protects against impact.
On the functionality side, it's shock-resistant, water-resistant up to 200 meters, Bluetooth-enabled so you can pair it with your smartphone (which offers features like Location Indicator and Mission Log), and solar-powered. It also incorporates a compass, thermometer, altimeter, barometer, LED super illuminator light, 60-minute countdown timer, World Time, and a 24-hour stopwatch accurate to 1/1000 of a second.
It's a watch built to survive and thrive on any adventure.