The KA-BAR knife has been synonymous with the American military since the 1940s, when it was adopted as the official combat knife of the U.S. Marine Corps. And few KA-BAR knives were as eye-catching and well-known as the E.W. Stone Knife.
The Navy machinist modified more than 300 standard-issue knives to not only add durability, but also a unique visual motif: a cobra-skin-pattered grip and skull pommel.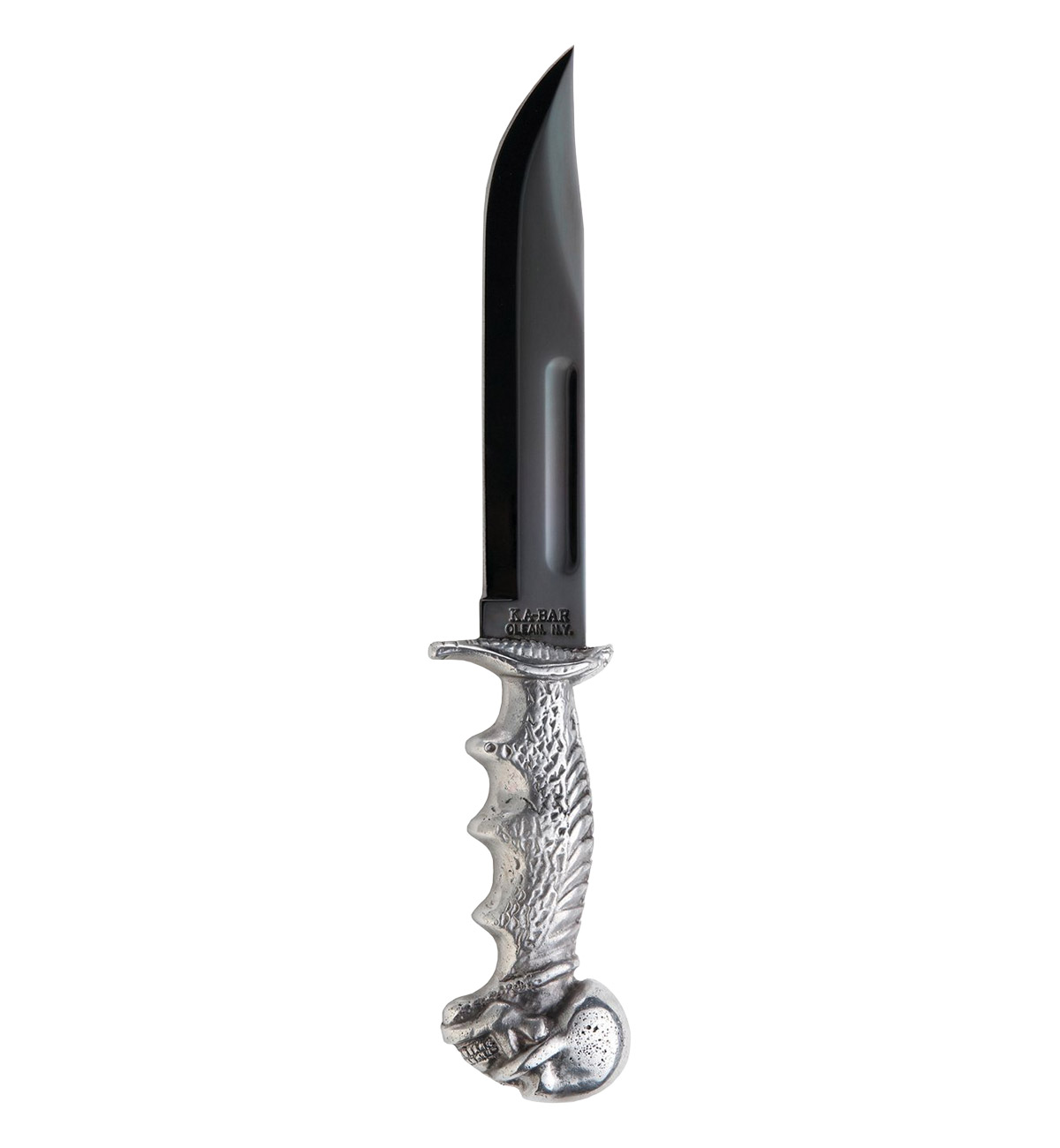 Now, KA-BAR is bringing back the E.W. Stone knife in replica form. Crafted by E.W. Stone's son, Bill Stone Jr., each knife includes all the details you'd expect: a 7-inch, 1095 carbon steel blade, aluminum handle with its cobra-skin grip, and a hand-forged skull.
They are works of historical art yet still ultra-sturdy, combat-ready knives that will make a wonderful addition to your collection or your EDC gear collection both.