The HiRise 3 Deluxe makes charging all your wireless gadgets not only easier, but more aesthetically pleasing.
Built with a sleek aluminum post and a base wrapped in vegan leather, the stand is crafted in all black so it blends with the décor of any room while still standing out as a tech- and design-forward accessory.
The look pairs perfectly with the sleek curves and brushed aluminum of your iPhone, Air Pods, and Apple Watch. The magnetic stand lets you place your phone in both landscape and portrait mode so you can use it as a clock or stand for recording videos or taking photos.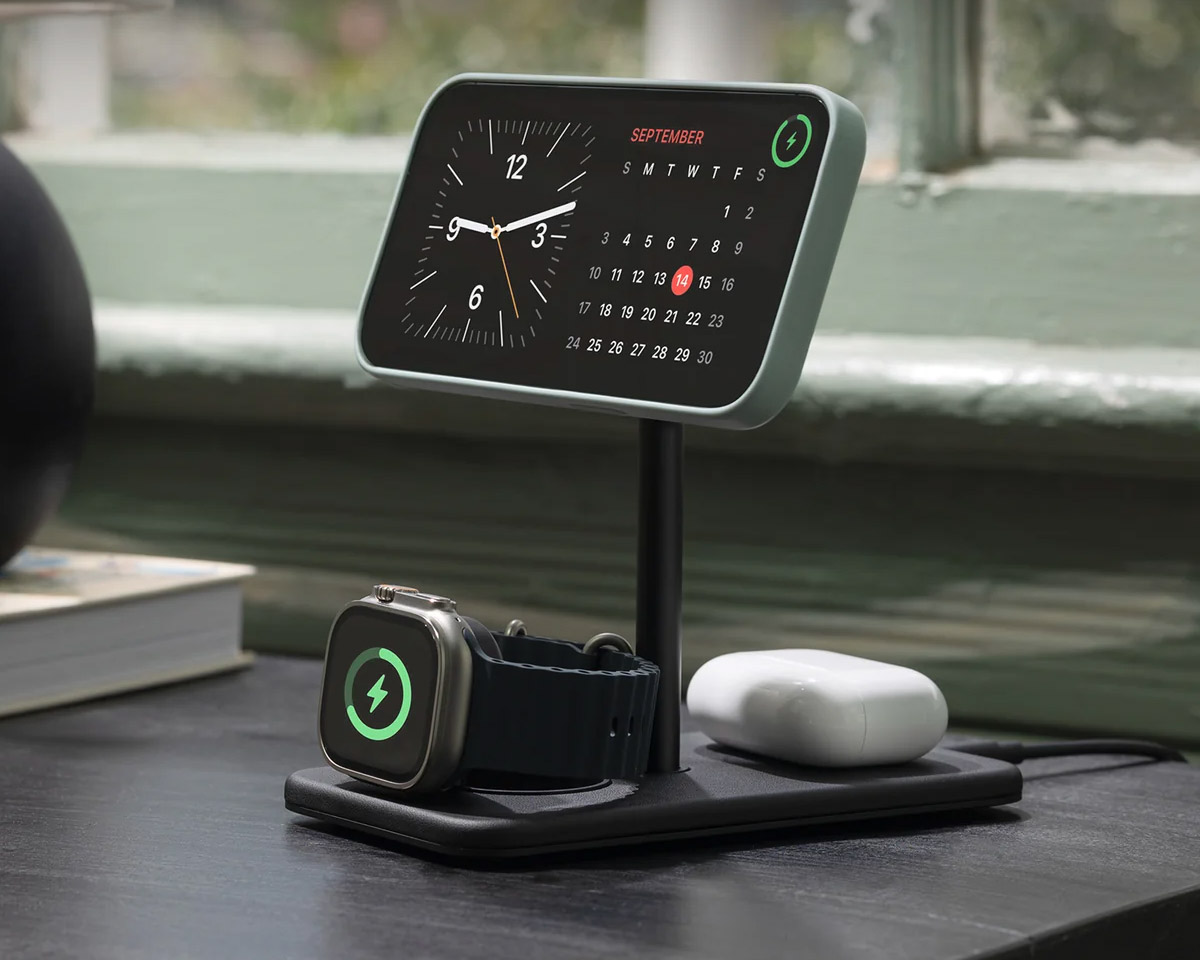 Thanks to the 15W MagSafe charger, you can power up your phone and Apple Watch at the same time, all while your AirPods are charging (a bit more slowly) on the back of the base.
Included in the box is a 40W international power adaptor so you can take the charging base anywhere you go. At a size roughly on par with your smartphone, it's the ultimate travel companion for quick and easy charging.