Whether you drink your coffee piping hot or ice cold, the Ember Tumbler will make every sip more enjoyable. Because it's more than just a thermal mug—it actually gives you control over your temperature settings and maintains that temperature for up to 3 hours at a time.
The Ember Tumbler features an integrated heating element that lets you program your desired temperature (between 120 and 145F), and runs at just the right heat output to keep your liquid at that temperature (for 3 hours on battery life, or all day when sitting on the charging coaster).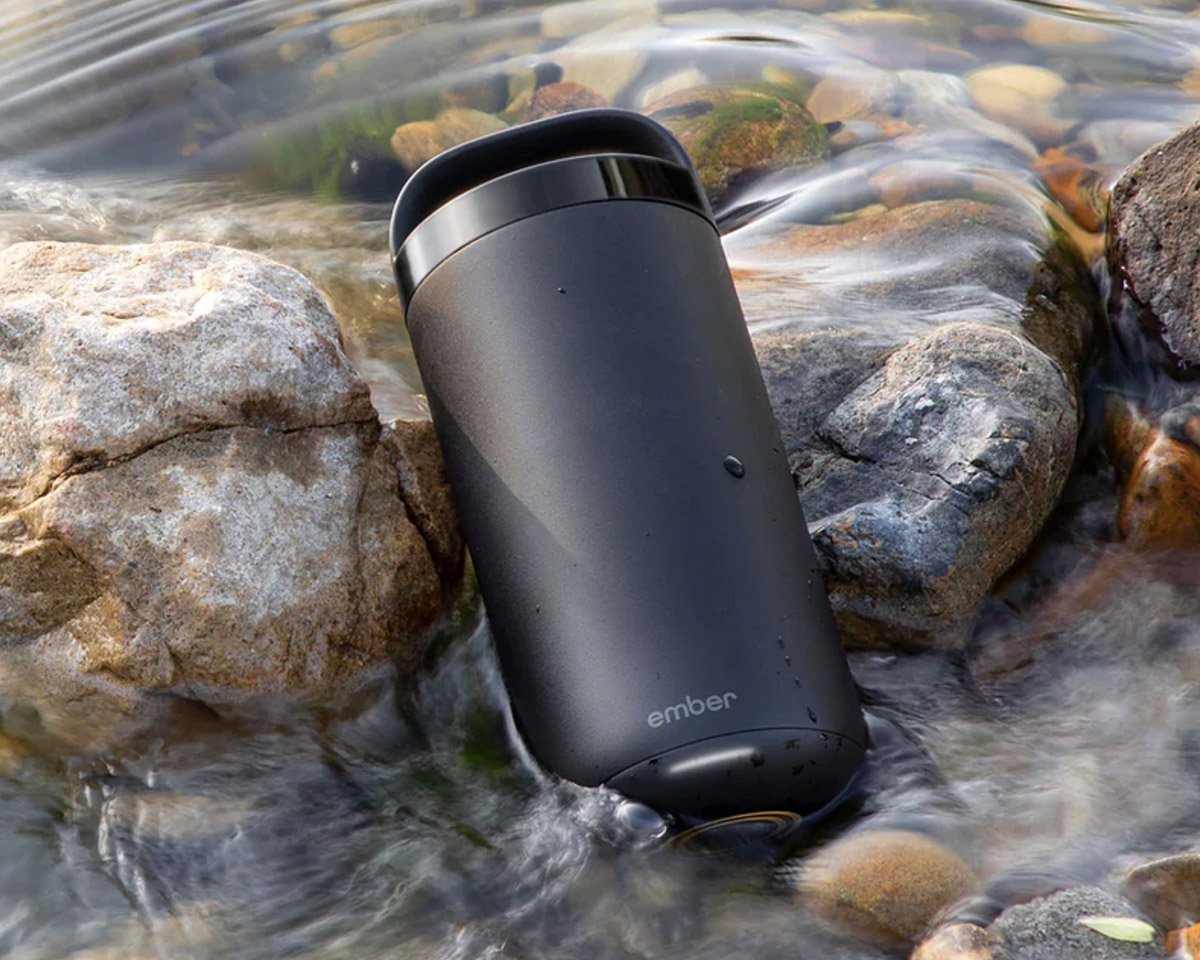 An LED light will switch on when your drink has reached the ideal temperature, letting you know it's time to drink. When the tumbler is empty, the integrated sensor will put it to sleep to prevent unnecessary power usage.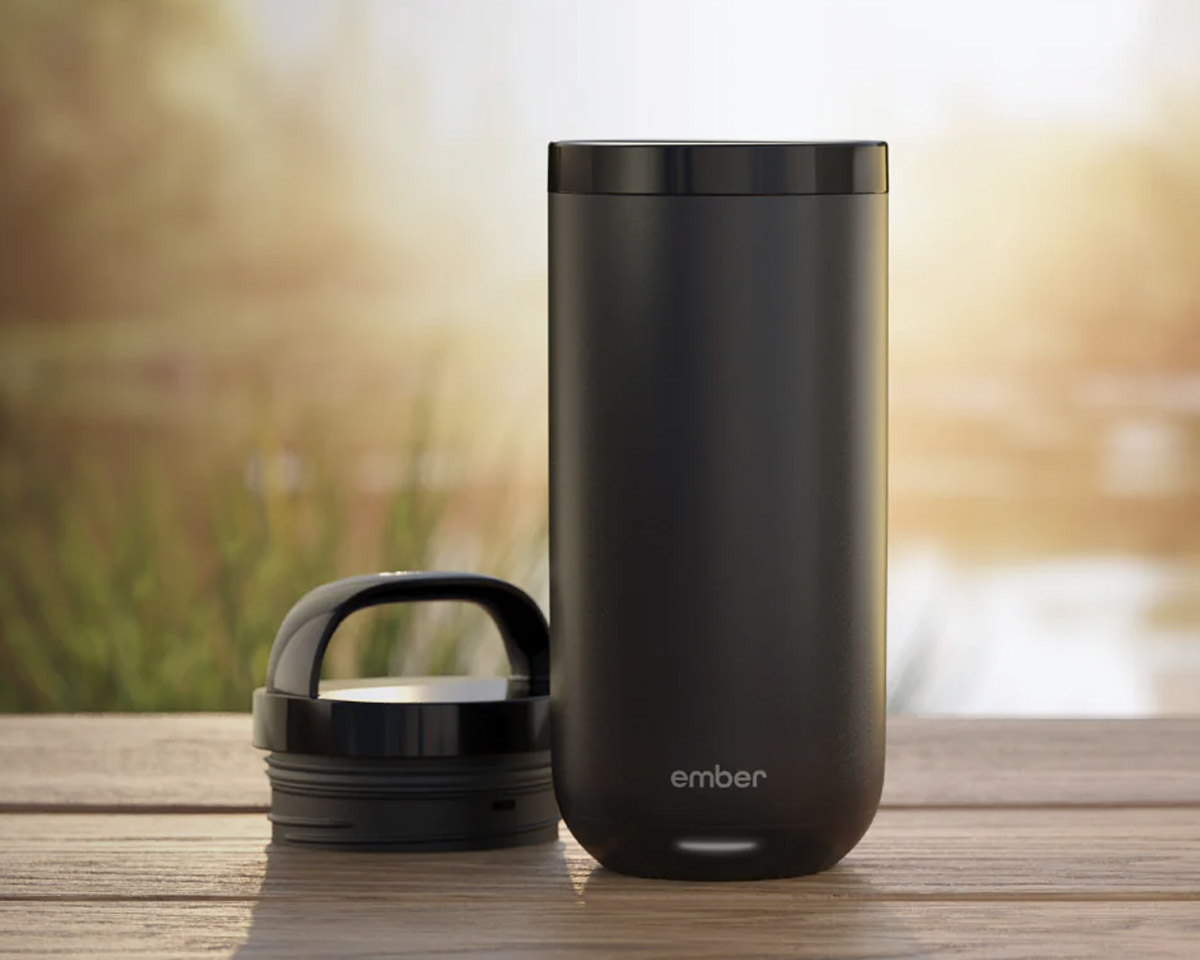 Programming and monitoring your tumbler is a breeze thanks to the Ember app, and you can keep track of battery life, charge time, and more. Thanks to its leakproof lid and integrated handle, it's safe to take anywhere you go.