The GoChess board features AI technology that lets you play against both a virtual partner and partners from anywhere in the world.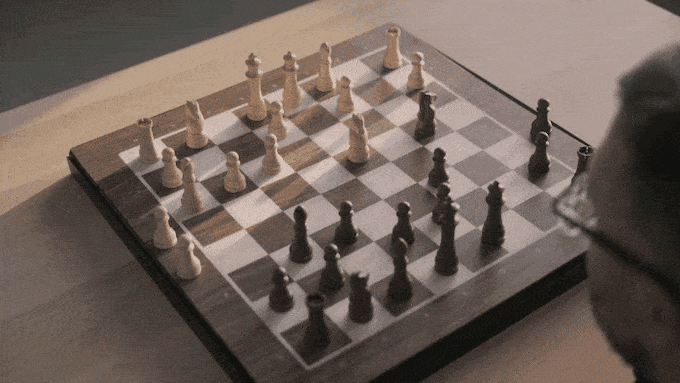 Through the app, you can customize the AI difficulty level, turn smart light "move coaching" on and off, connect with friends across thousands of miles, solve puzzles, replay some of the greatest chess matches in history, and track your performance from game to game.
The pieces will move on their own as if by magic (though it's thanks to the proprietary technology integrated into the game board) for a quiet, fast, and seamlessly smooth gaming experience. Get ready to take your chess skills to a whole new level.