This little flashlight is the addition your EDC gear loadout has been missing. The built-in clip makes it easy to secure to your belt, pouch, or backpack, keeping it always within easy reach. Rather than the classic round shape, the EDC 27's body is rectangular, roughly the same dimensions as your favorite pocket knife.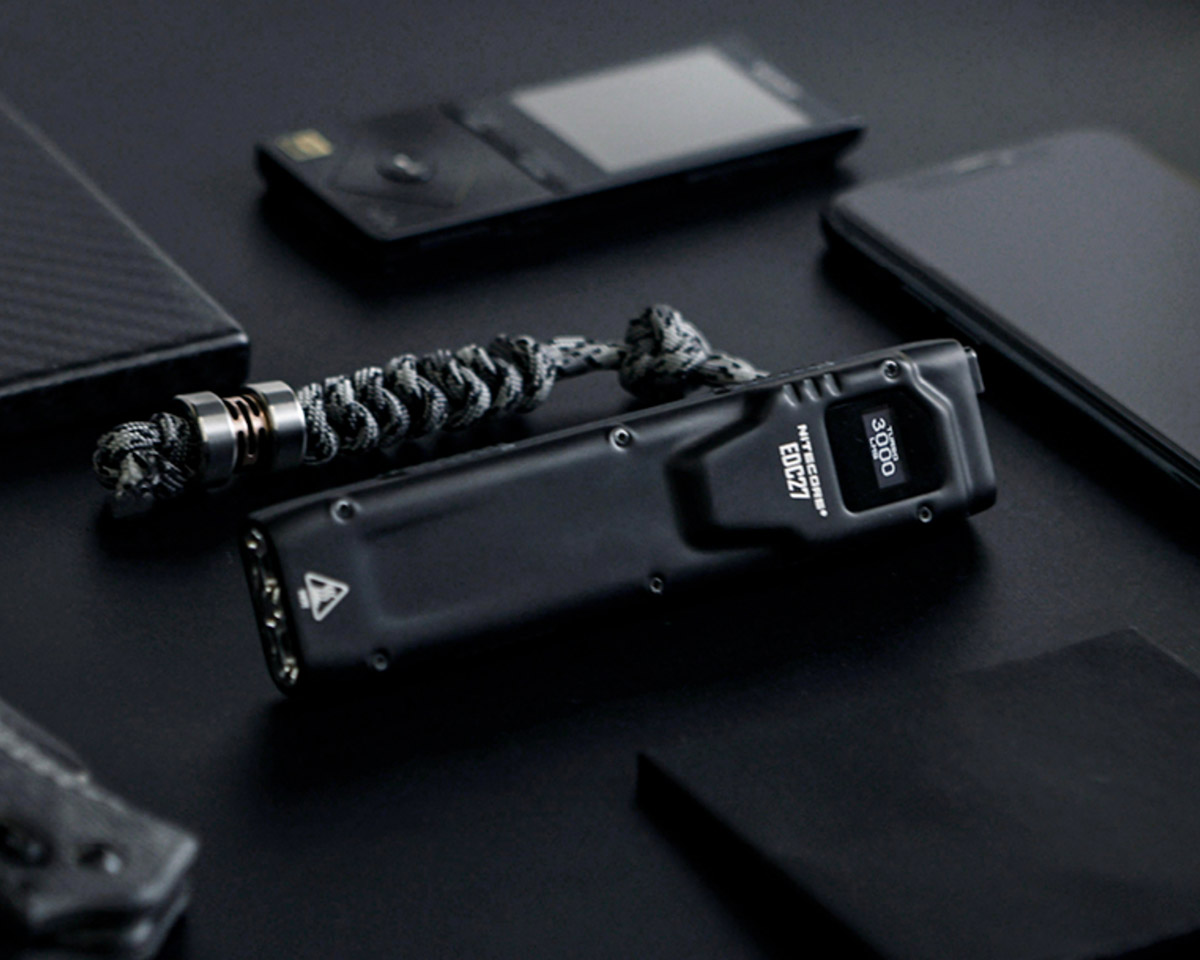 Don't let its small size fool you into thinking it's not powerful. When switched onto high, it can generate up to 3,000 lumens and cast a beam 200 meters.
The integrated battery pack has a truly impressive run-time of 37 hours and is easily charged using the provided USB cable. It's even impact- and water-resistant, built for use in pretty much any emergency, tactical, survival, or outdoors situation. You'll never have to worry about the titanium-coated stainless steel body getting scratched, scuffed, dented, or rusted.