Beat the summer heat with this highly efficient and powerful pedestal fan. The pedestal allows you to set the height exactly the way you want it whether you're lying in bed, lounging on the couch, or working at your desk.
The omni-directional oscillation allows the fan to move up and down 105 degrees, and side to side a full 120 degrees. With six modes to choose from, you can select just how hard you want the fan to blow—give "turbo mode" a try and see how effectively it circulates the air in your entire room.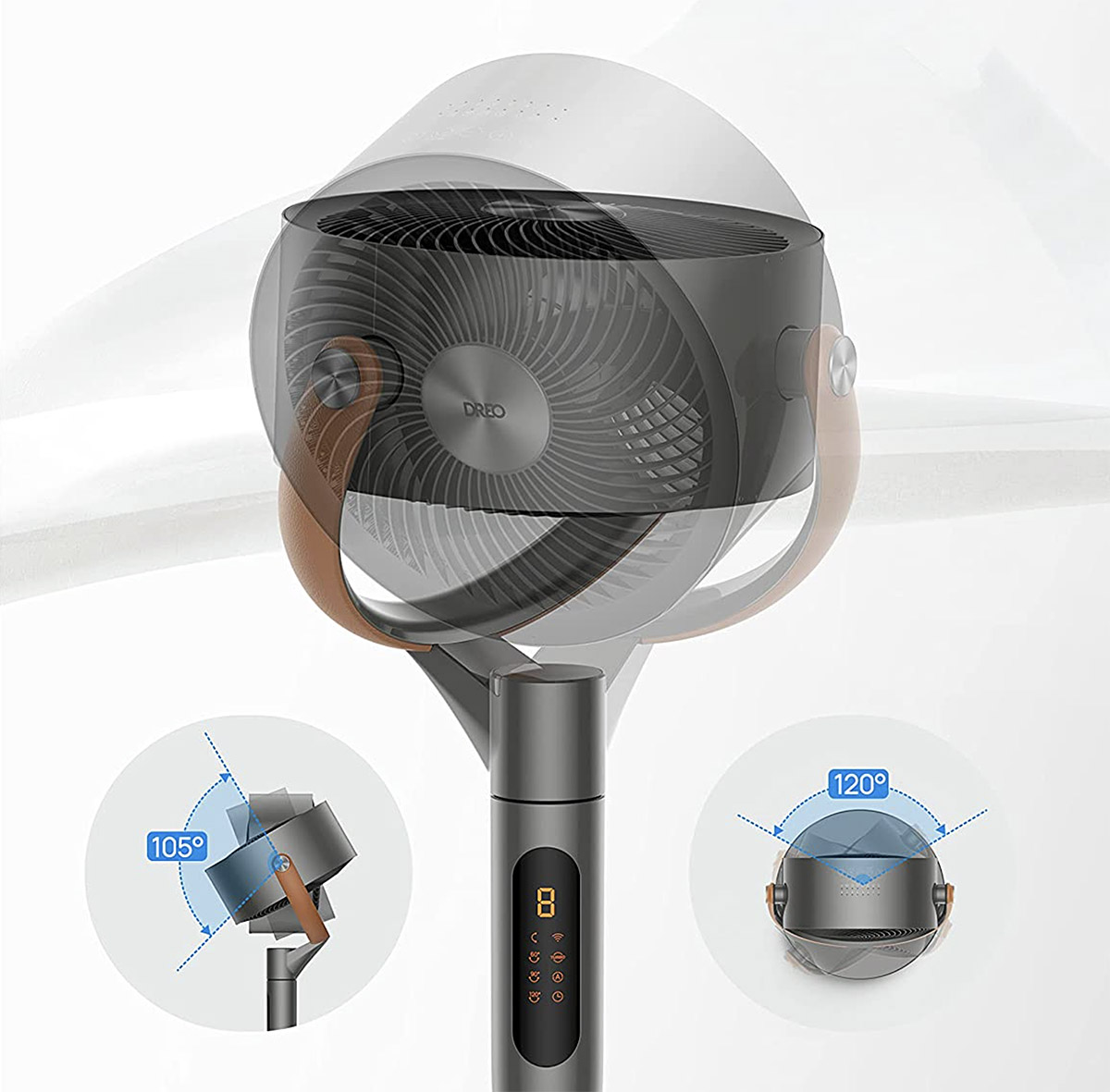 Its smart features allow you to connect the fan to your home voice assistance (both Amazon Alexa and Google Home) as well as your smartphone, where the app gives you total control over its many, many features. Best of all, it runs very quietly (just 25dB) thanks to its brushless DC motor and noise-reducing design.