Thule is the go-to brand for most cyclists who want a quick, easy solution for transporting their bikes long distances. Now, with the release of the Epos, Thule cements itself as a true contender for "best bike rack ever".
To start off, the Epos is compatible with ebikes as well as regular bikes. The individual telescoping arms feature both reinforced straps and pivoting heads so the hitch doesn't need to press down on the bike, but instead clamps around the wheels as well as the frame.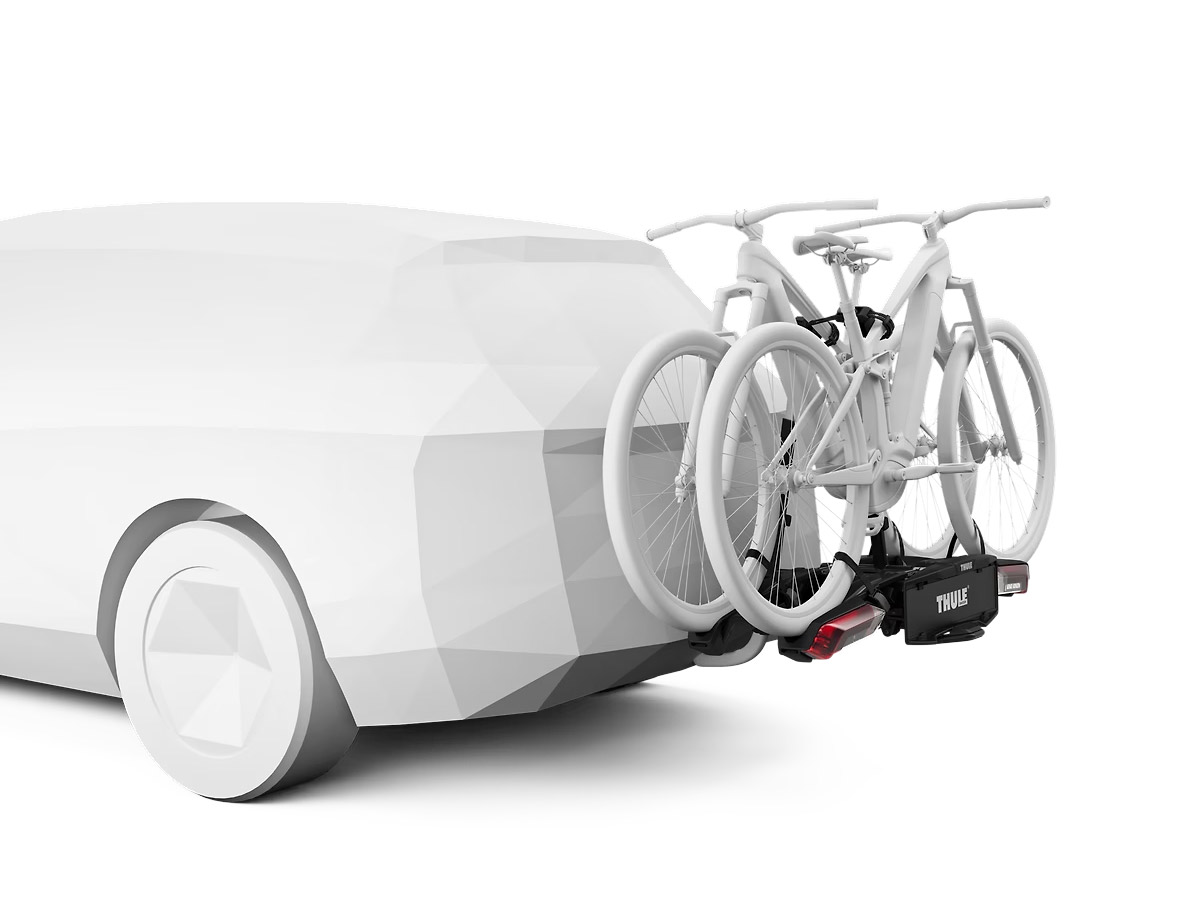 This design ensures compatibility with bikes that have front and rear fenders. The easy-folding design ensures you can still access your trunk without having to remove the hitch entirely. There's even built-in wheels to make transporting it to and from your vehicle a breeze. Now that's a hitch rack you can love.