Work pants are, on the surface, the sort of pants you wear to really get down to the task at hand – they can take a beating and bounce back the next day.
What the Flint and Tinder Japanese Wabash Mill Pants suppose is, well, what if work pants could pull through with a touch of rugged style, too?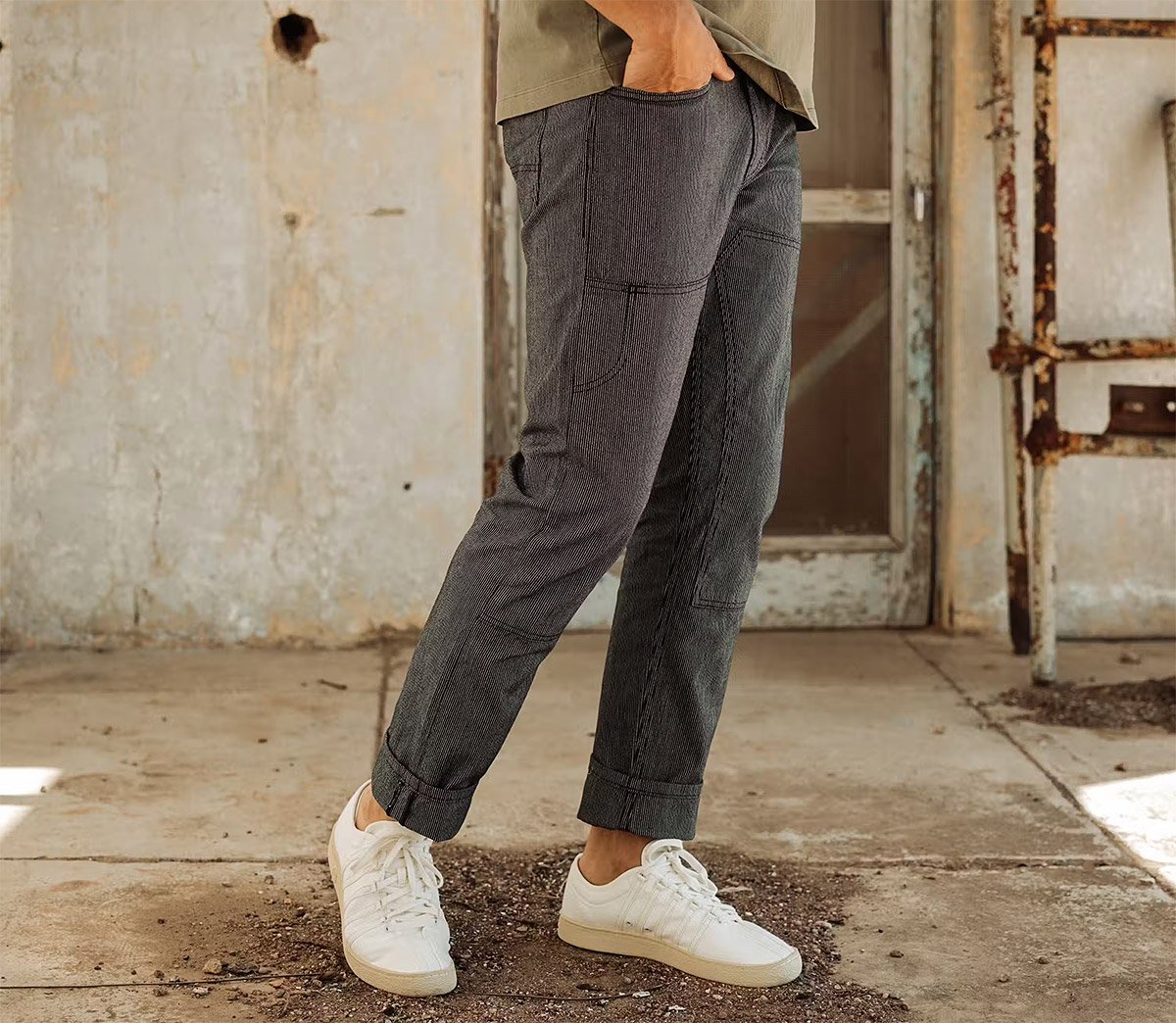 These durable work pants feature double-lined knees and an easy-to-wear straight fit, but it's the micro-stripe Japanese fabric that takes 'em to the next level, beyond your work day.