The tactical spork by Tapirus is designed as the ultimate one-piece solution to all your camping feasts. Not only does it come with a spork end (half fork, half spoon, all convenience), but there's also a built-in knife hidden in the handle so you can cut your food.
The Tactical Spork even comes with a fire-starting Ferro Rod that will make it easy to get a campfire going even if you forgot matches.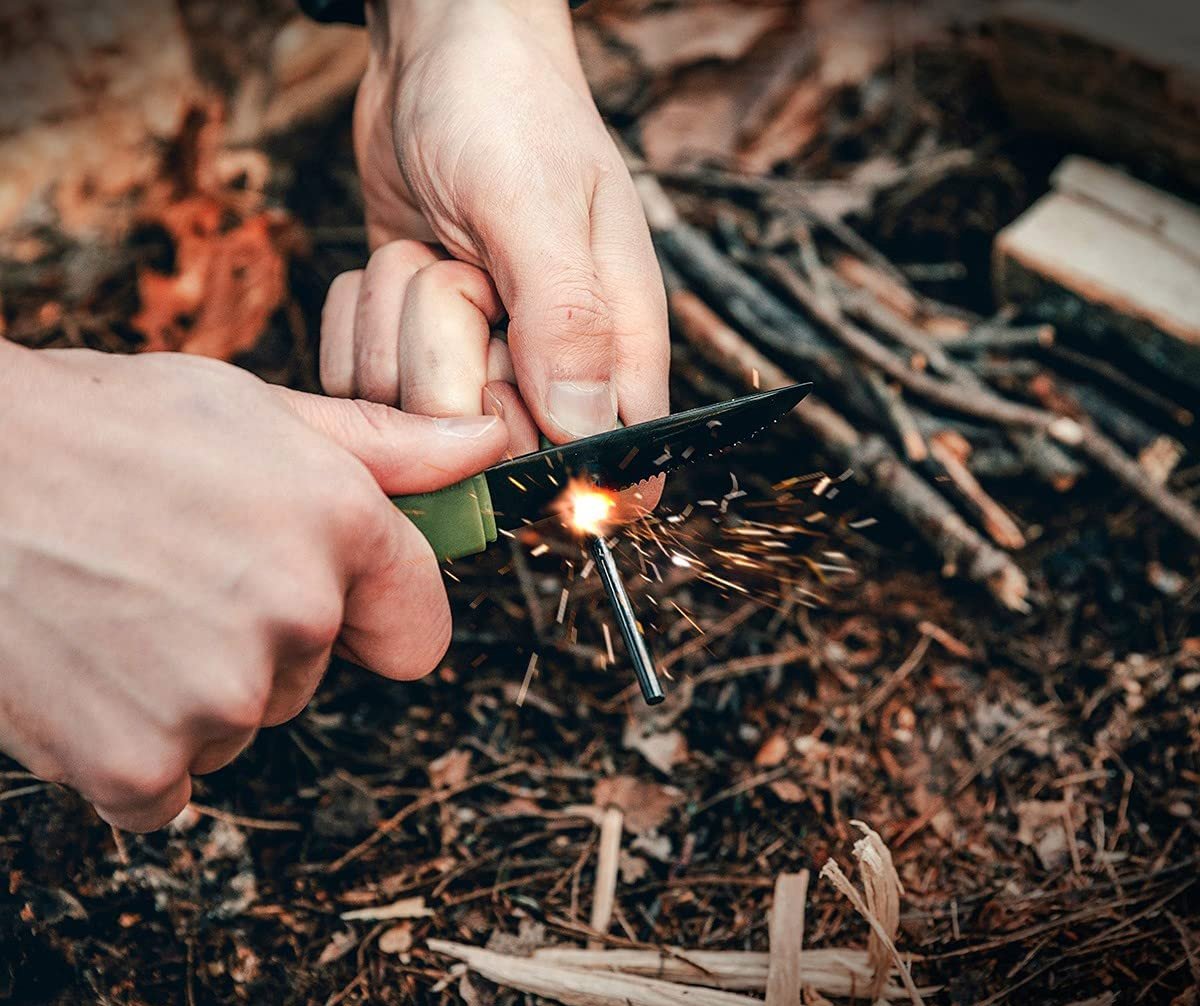 The three pieces of this well-designed camping gadget join together securely for easy packing and storage, but separate into conveniently sized utensils that will be easy to wield and wash both.
The utensils are built with tough, BPA-free plastic and the knife is forged from high-quality stainless steel that won't rust or corrode. The whole thing is even dishwasher safe so you can easily wash it off when you come home from camping. via