HOKA's new running shoe is designed to make every step feel lighter and every run easier. The design of the rocker and the integrated forked carbon plate increase energy transfer through your heel-to-toe transition, so you'll have a bit more spring in your step.
The fact that they're so lightweight just makes them even easier on your feet—less weight to slow you down, and more bounce with your stride.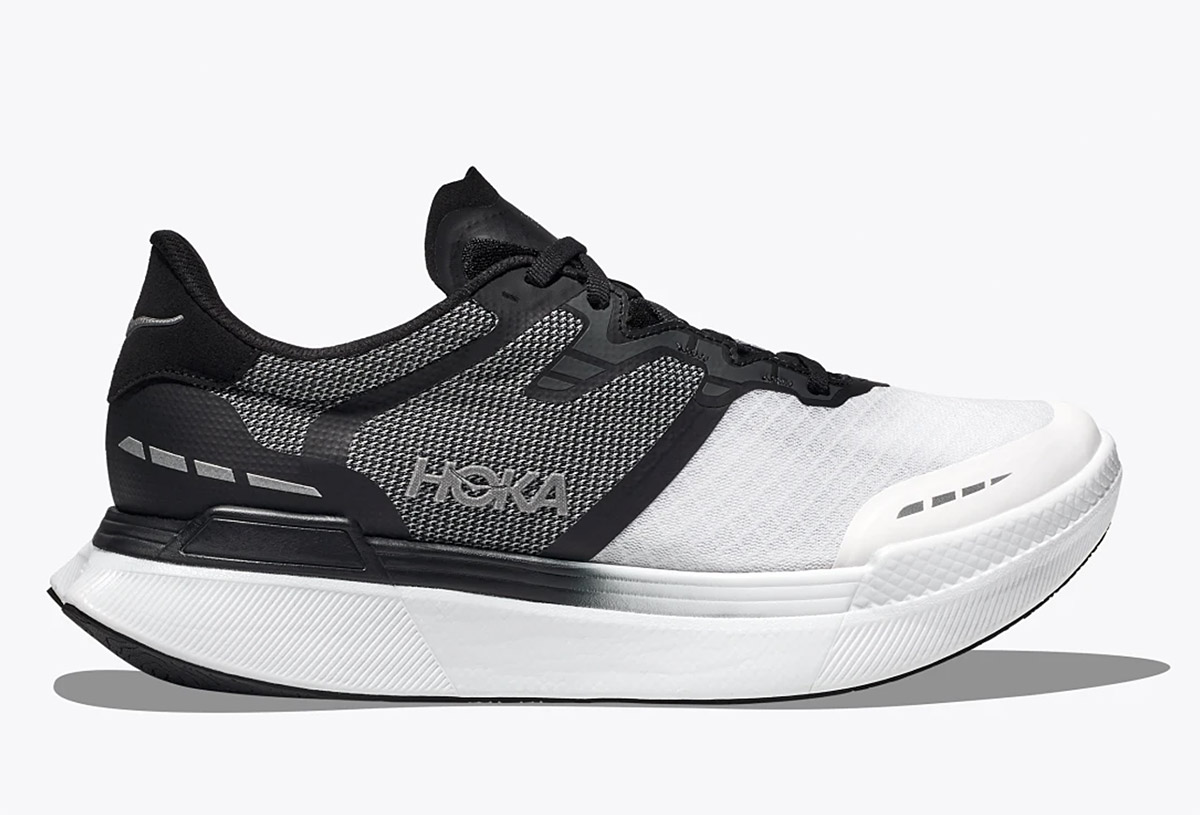 The shoes are designed for "mixed distances", with moderate cushioning, a 5mm heel drop, and a low profile outsole. You'll love how "sticky" the rubber feels when you're running across wet roads or slippery sidewalks. Thanks to its breathable upper, your feet will stay cool and comfortable even in the dead of summer.