Contactors and DIYers, get ready to upgrade your battery-powered tool collection. DeWalt's 20V and FlexVolt batteries are utilized for everything from hammer drills to skill saws to work lights, so a smart handyman knows to have multiple batteries and chargers to stay powered up at all times.
Now, you can carry everything securely and neatly in the TOUGHSYSTEM 2.0 20V Dual Port Charger, a hard-shell, IP55 waterproof-rated box that doubles as both protection for your batteries and an easy way to keep everything charged.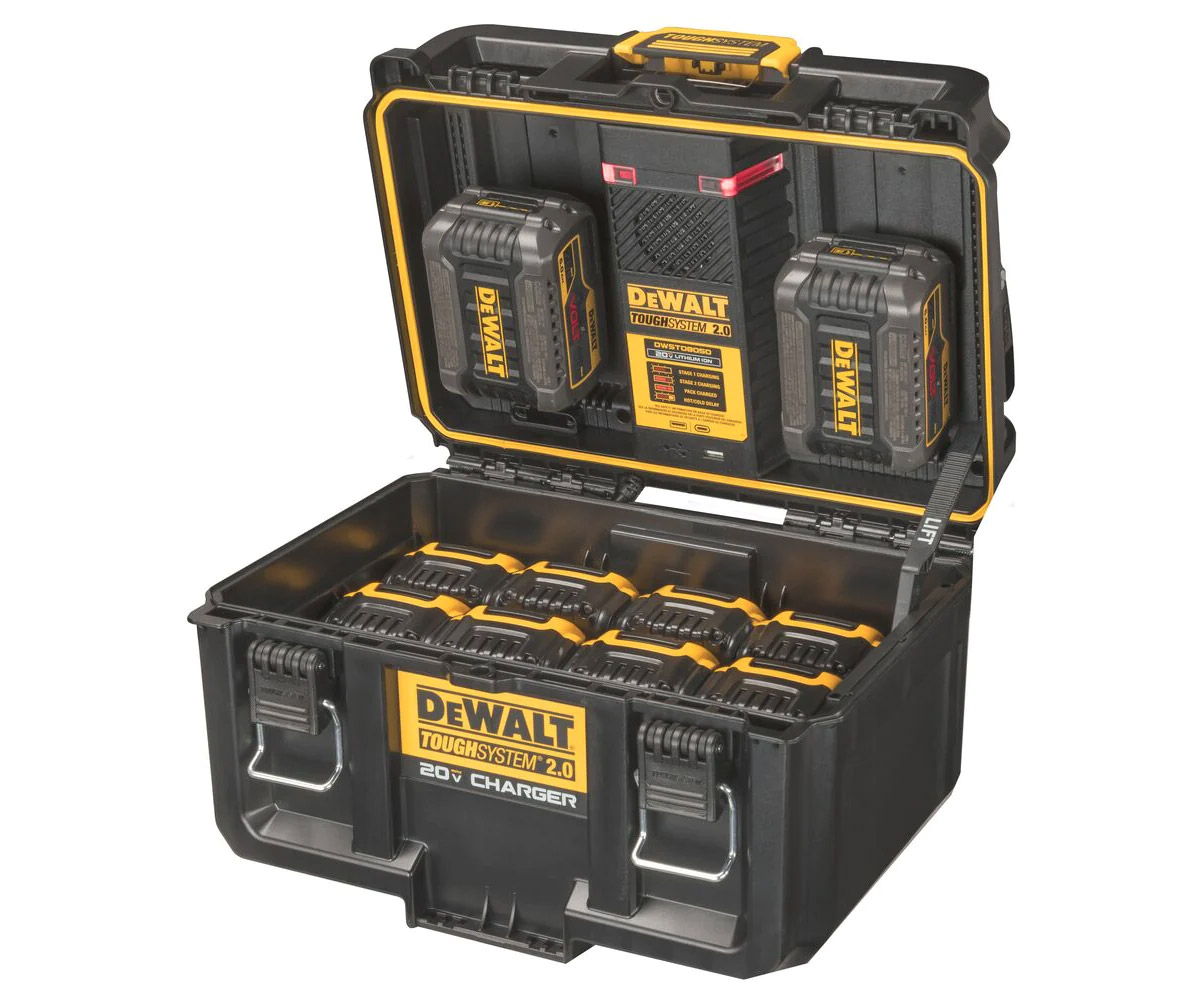 Built into the box are dual power chargers that let you tank up two batteries at once, along with 2 USB ports that'll let you plug in your portable electronics.
The built-in fan will keep your batteries from overheating while charging (or on a hot day), and the built-in modular sections will make organizing your batteries a breeze. It's the perfect addition to your toolkit to keep everything safe, neat, and fully powered up.