Rogan Tools puts in your pocket a compact pry bar built to be the toughest, strongest, and most reliable option around.
The Mutt is built using high-carbon steel with an incredibly high tensile strength, tough enough to pry open pretty much anything you need it to.
It's small enough to fit in your hand but grips well whether you're bare-handed or wearing work gloves.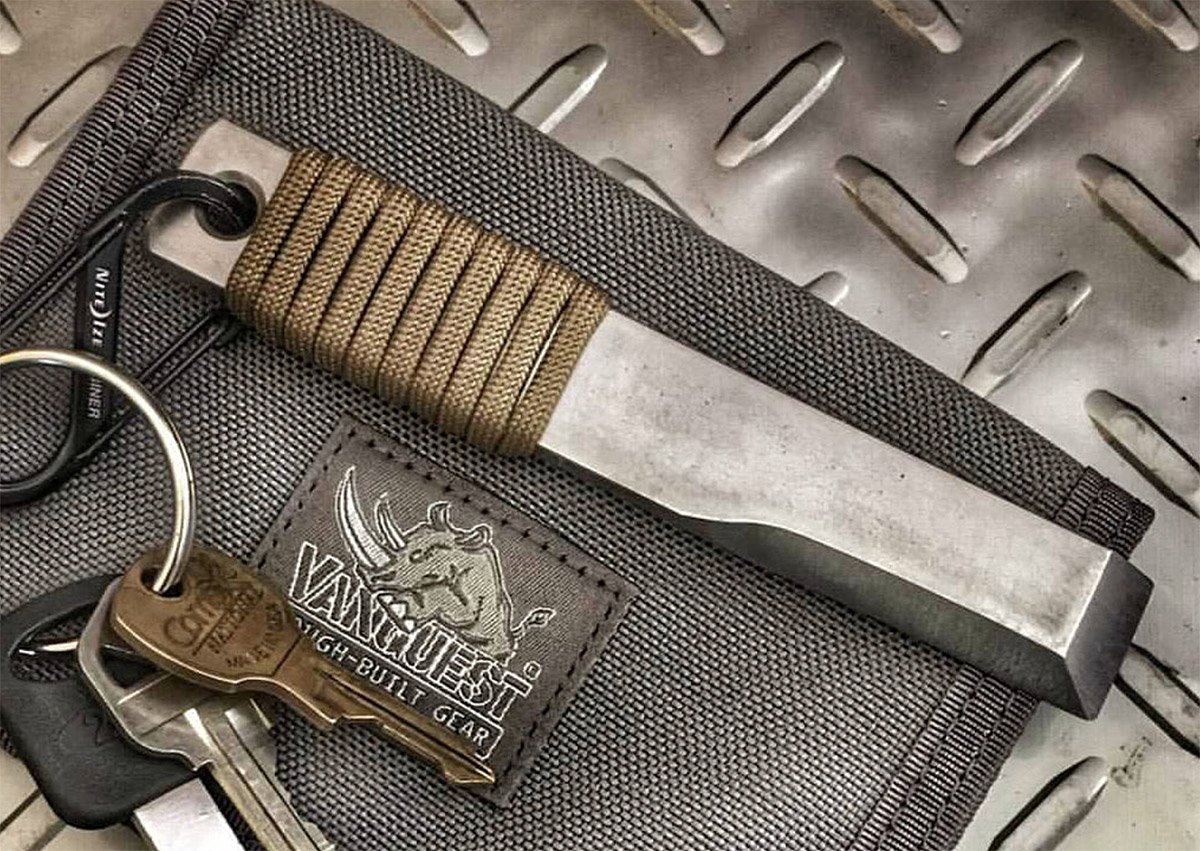 For extra grip, you can always wrap it in paracord (which comes included in the package). At 5" long, ¾" wide, and 5/32" thick, it's the ideal choice to toss in your toolbox, hang from your keychain, or slide into your pocket alongside your favorite multi-tool. It's even TSA-compliant so you can take it with you wherever you go. via