Gorgeous, eye-catching leather unites with velvety-soft felted wool to create a truly unique MacBook Pro sleeve, one you'll be proud to show off everywhere you go.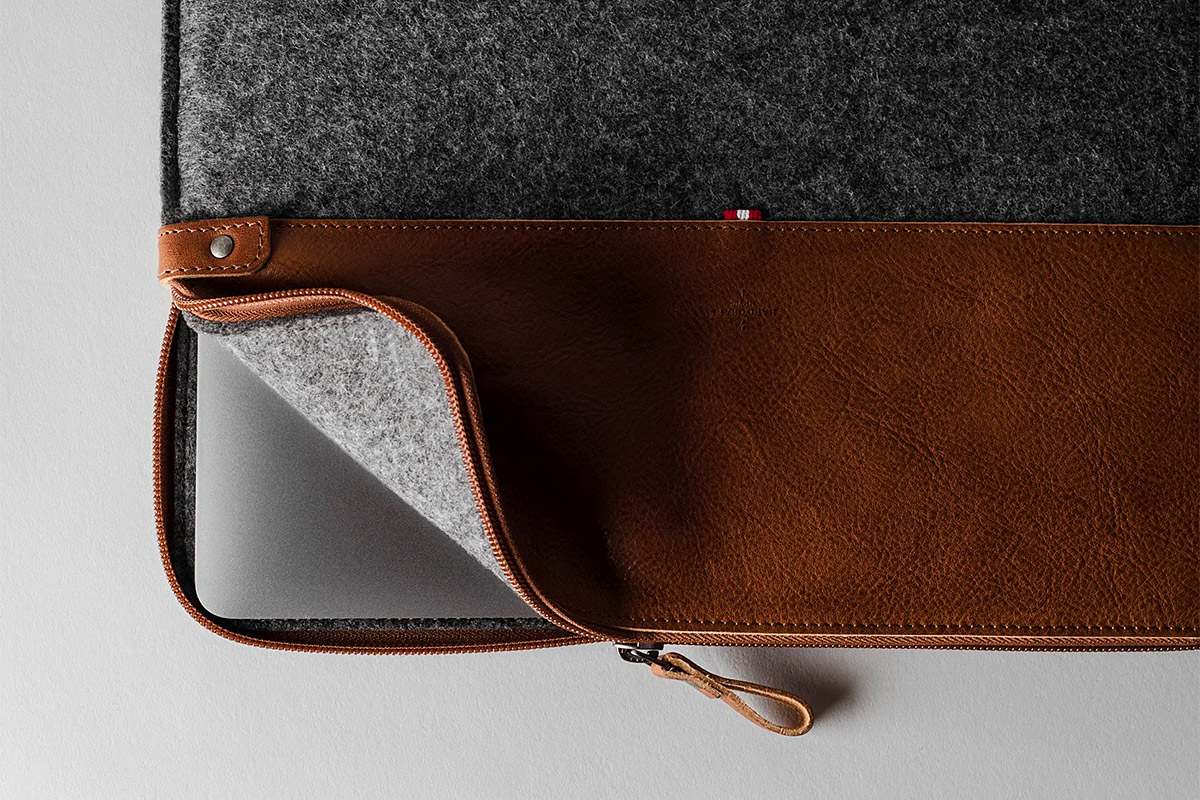 The top half of the sleeve (including the zipper) is made with vegetable-tanned leather that will grow more beautiful the more you use it, while the bottom half (the part you hold) will be gentle on your skin thanks to the high-quality, melange gray felted leather.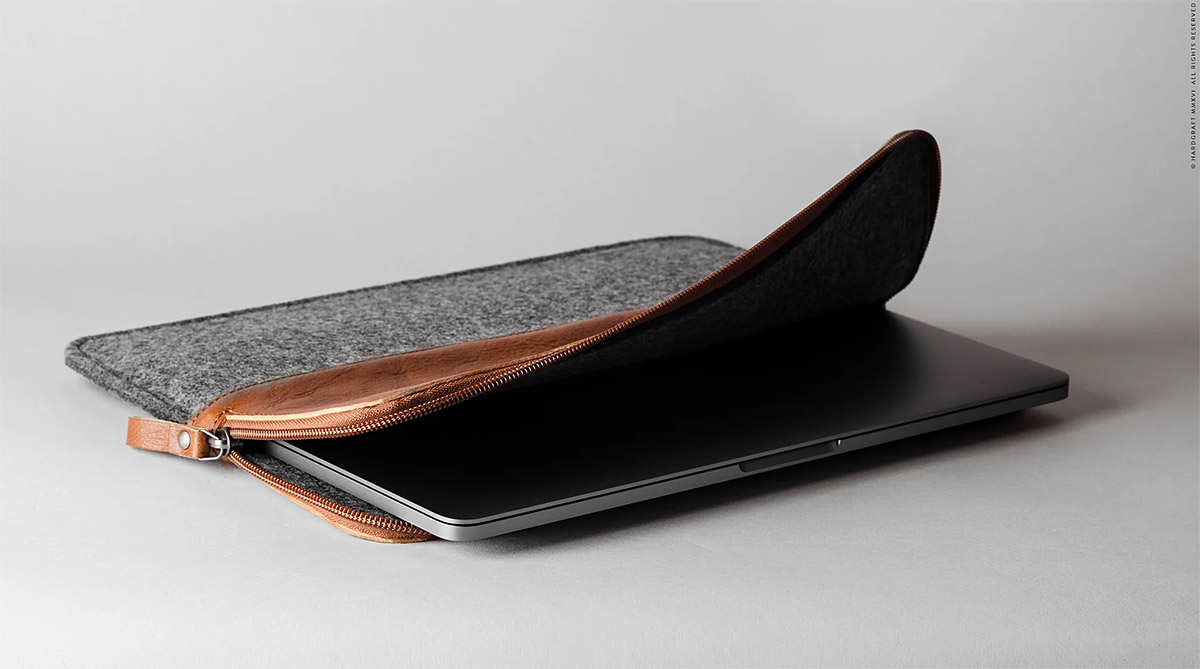 The interior is lined with more felted wool to provide scratch-protection for your MacBook, and it's sized to fit all TouchBar MacBooks (up to the new 16-inch model).
Made in Italy, this laptop sleeve is one you can trust to protect your laptop and make an attention-grabbing addition to your work attire.