The Sirrus Carbon is the first bike produced using the newly-patented Specialized frame, and it definitely sets the bar incredibly high for all who follow.
The Specialized frame removes the lower portion of the seat tube and integrates a strut brace in order to increase deflection and improve the comfort of your ride.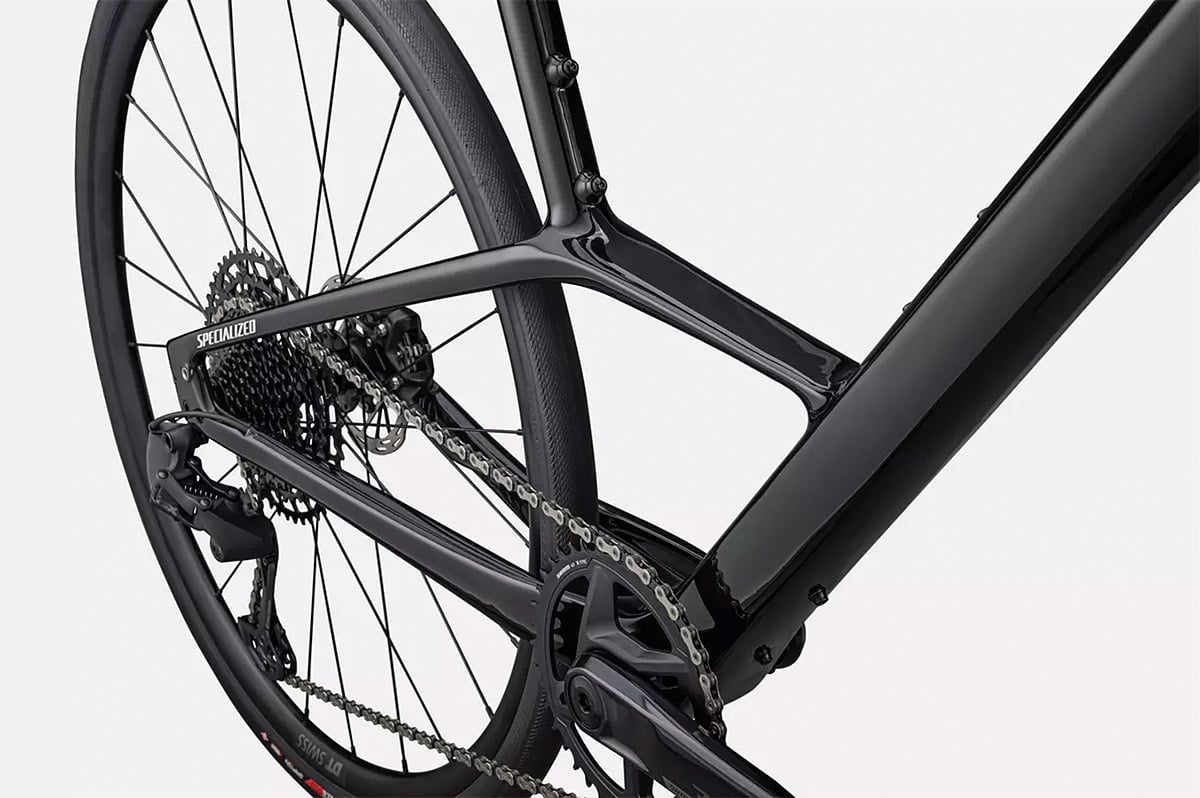 Thanks to this new design, the Sirrus Carbon offers greater flex in the lightweight carbon frame and maintains the high-efficiency performance of classic road bikes.
The bike comes with other amazing features, too:
• FutureShock 1.5 front-end suspension
• High tire clearance, capable of accommodating up to 42mm-wide tires
• 32mm Roubaix Pros (on the Sirrus 6.0 model) or 38mm Pathfinder Pros (on the Sirrus 5.0 X)
• High-grade carbon frame weighing just 20-24 lbs.
• SRAM's 12-speed Eagle GX drive chain
All in all, it's a road bike designed for speed, comfort, and performance, incorporating the fresh new design to give it a unique look.