Upgrade your daily outfit with this stylish yet simple baseball cap. Cut in the classic six-panel baseball cap style, each of Viberg's caps are custom-made to exact specifications to ensure they sit as comfortably as possible on your head no matter what you're doing.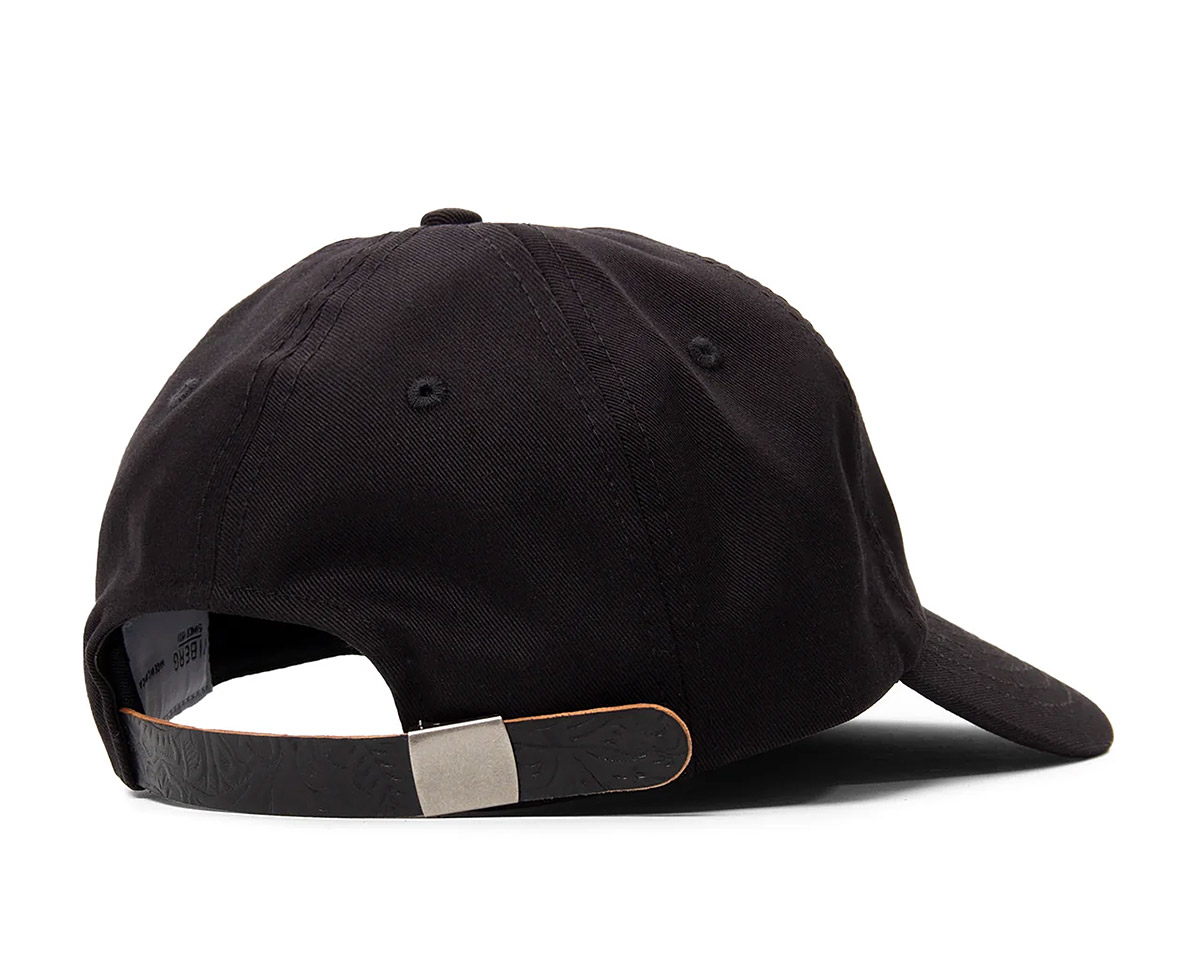 Not only do you get a sturdy fabric that will hold up to your regular/daily use without fading or tearing, but the adjustable strap is crafted from gorgeous Horween leather and embossed with a stylish floral embossed shell pattern.
Thanks to the curved brim and unstructured crown, it'll be a casual addition to whatever you wear—be it a summer T-shirt, chore jacket, or coveralls.