Grill up your food with the great taste of a wood-fired grill, but with the convenience of electric power. The Weber Lumin is an electric grill designed specifically for grillmasters who need that hit of smoke, complete with a smokebox where you can fire wood chips and infuse your food with all the complexity of flavor it brings.
Capable of reaching 600 F, it's hot enough to get that perfect sear on your steaks every time, but offers precise temperature controls so your meat is always cooked to perfection.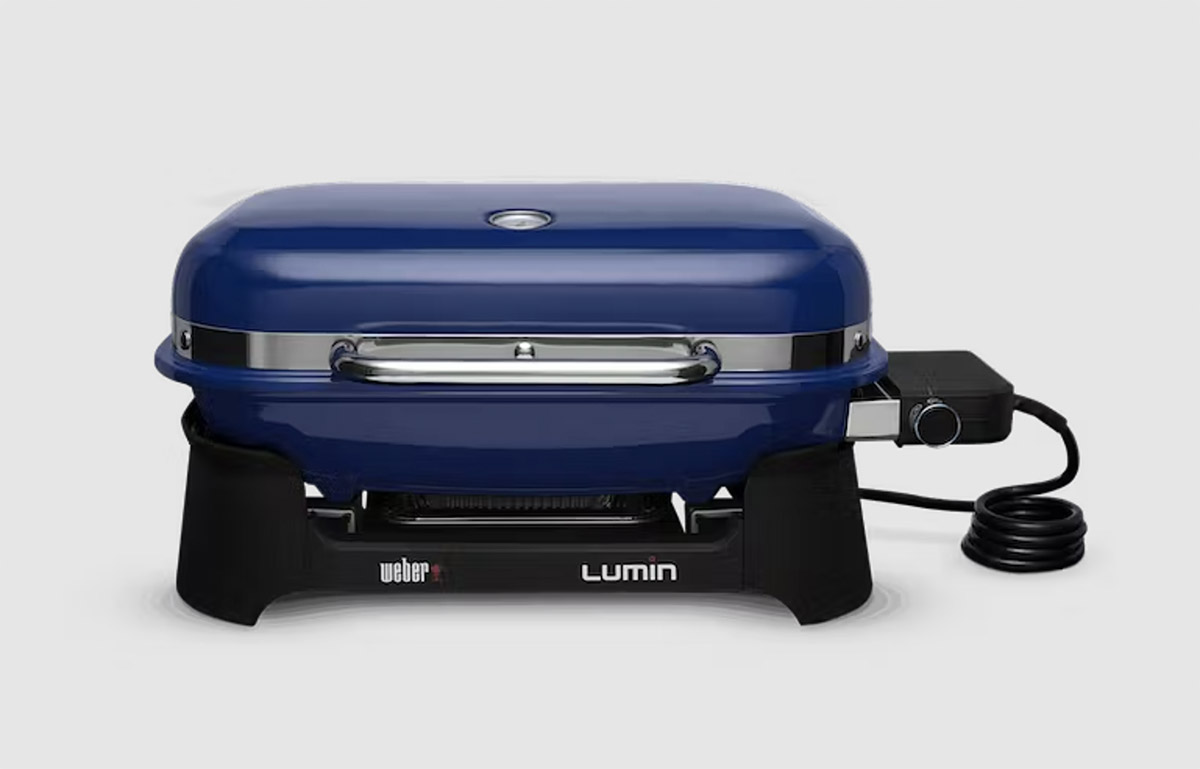 It's also got other settings and add-ons that lets you not only steam and boil your food, but also keep it warm so people can come back for seconds and thirds. Though it's designed for tabletop use, you can purchase a stand to use on its own. It's insanely versatile and a truly excellent addition to your balcony or urban porch grilling setup.