Makita is one of the best-known and most-loved manufacturers of power tools, renowned for their high quality, durability, and affordability. Now, with their "Outdoor Adventure" line of cordless products, you can take Makita with you to any job site and camp site.
Their latest offering, the Outdoor Adventure 18V LXT Bluetooth Radio and L.E.D. Lantern, is a working and camping man's best friend. With it, you've got access to FM radio stations (thanks to the antenna built into the lantern guard) as well as a Bluetooth connection to your mobile devices so you can play your music or podcast while working, hiking, or camping.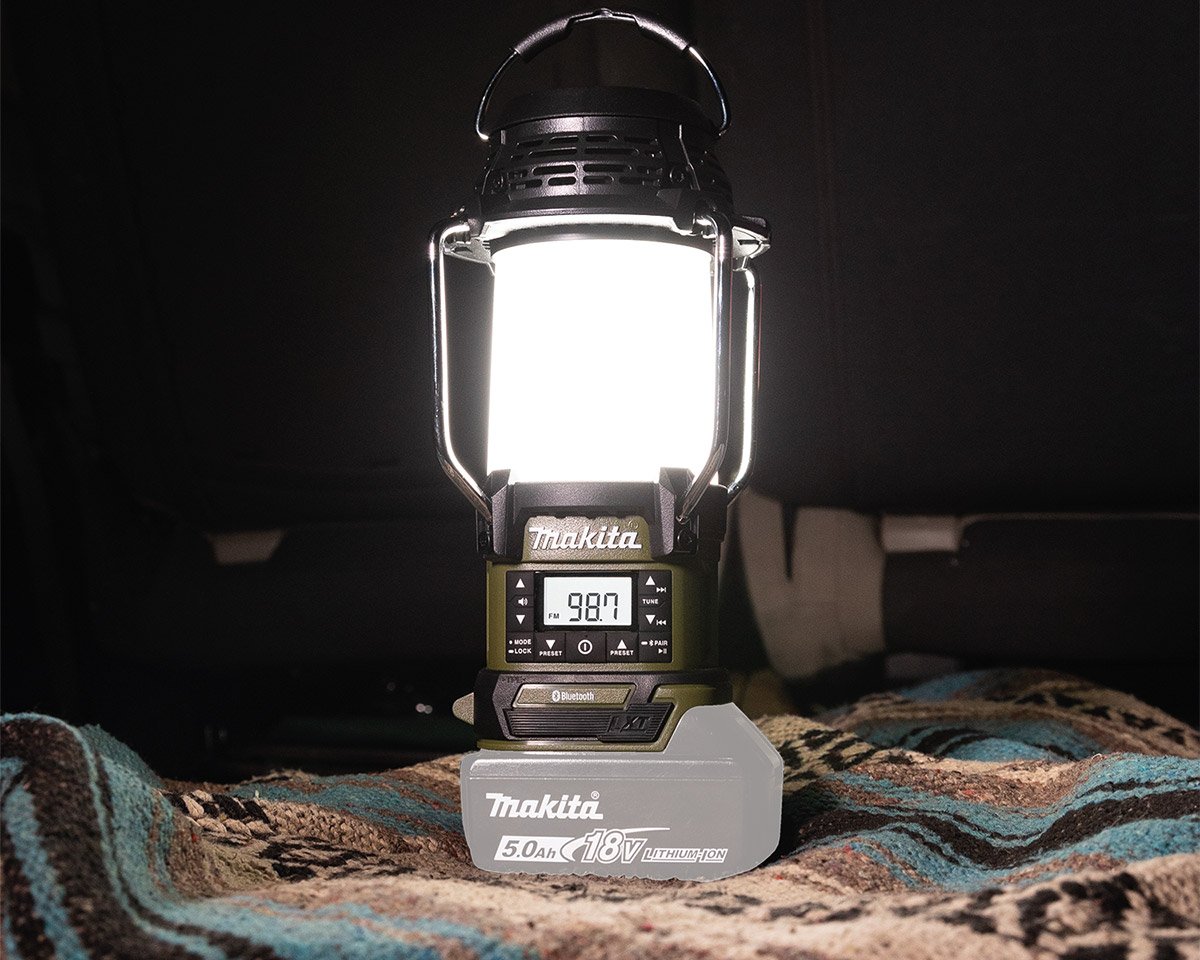 The LED lantern has four lighting modes (flashlight, 360-degree lantern, three-side lantern, and strobe flashlight), two brightness settings (310 and 130 lumens), and three color modes (warm, neutral white, and daylight white), so you can customize your illumination however you want it. Once you slide in the Makita 18V LXT 5.0Ah battery (sold separately), you've got up to 44 hours of music playback and 16 hours of illumination.