Vermont Glove has a fascinating history of making many types of gloves all over the last century: silk dress gloves, electrical lineworker gloves, parajumper gloves during WWII, and modern work gloves. So when they say they know a thing or two about making gloves, and have put all their decades of experience into crafting a truly durable and versatile glove for the hard-working man, it's easy to believe them.
The Tuttle is a truly amazing pair of leather winter gloves, built with ultra-tough goat leather for the exterior and lined with a wool/polyester blend that does a spectacular job of keeping out the cold.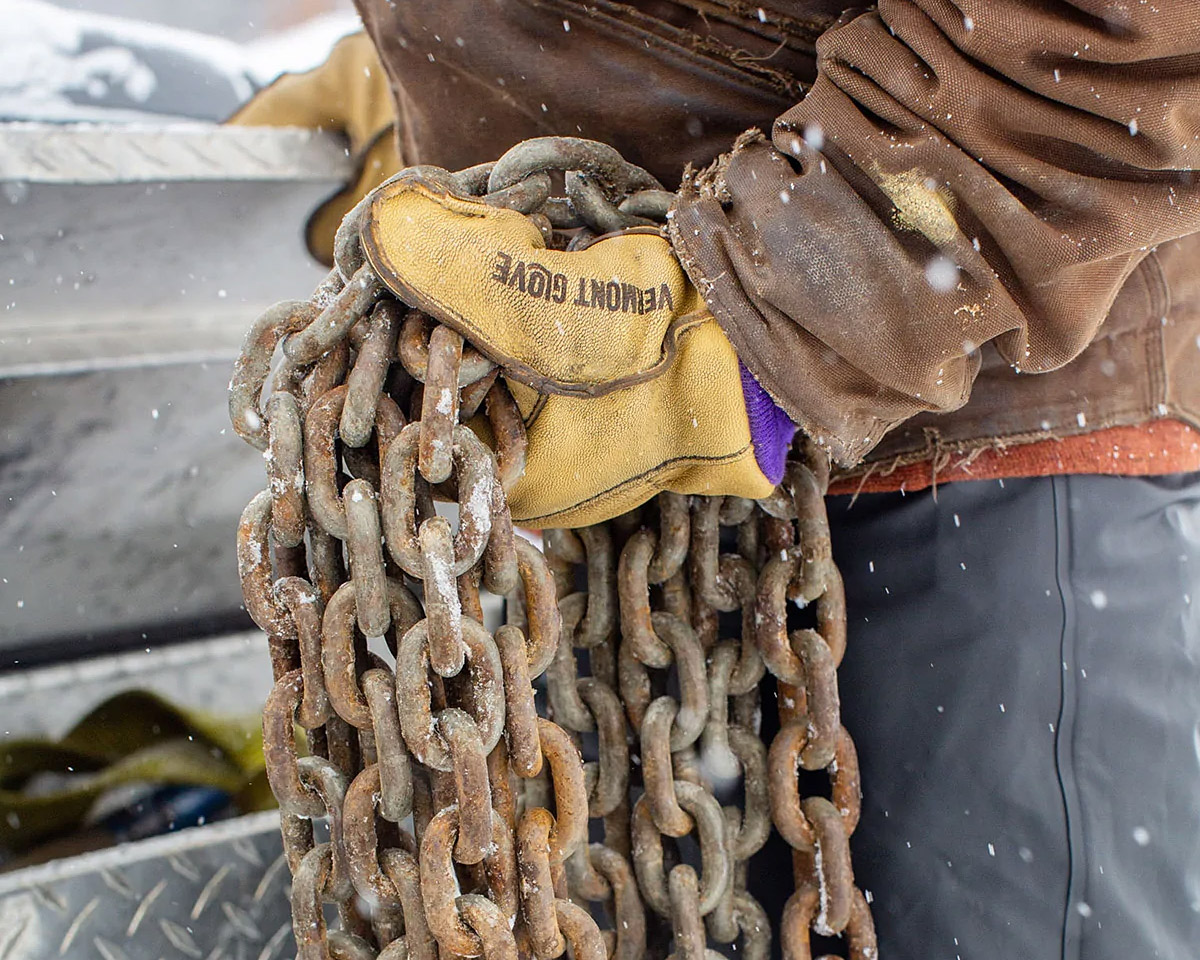 Thanks to the woven acrylic cuff that fits snugly under your jacket, all your critical body heat will be trapped as close to your hands as possible, so you'll never be cold whether you're snowboarding/skiing, working on the job site, or doing your winter chores.
Every one of these gloves in hand-sewn in Vermont, built for comfort and reliability.