Say goodbye to clunky wallets; instead, keep it simple, minimalist and stylish with this magnetic wallet that sticks to the phone you already carry.
Integrated into the wallet are magnets that snap onto any MagSafe-compatible iPhone (12, 13, and 14), as well as any MagSafe/MagBak case. It'll stay securely magnetized to your phone/phone case for easy, safe carrying anywhere you go.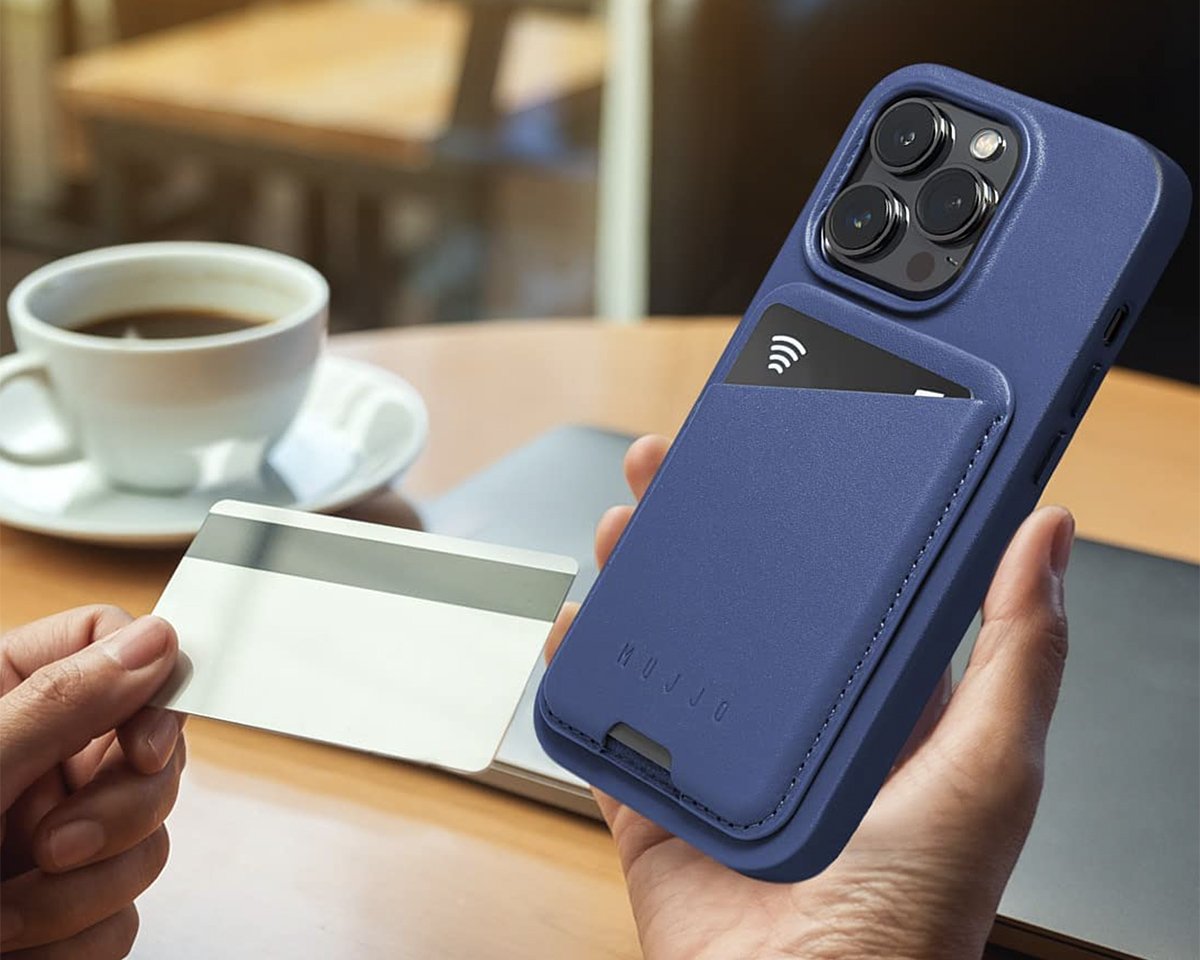 The wallet is made using vegetable-tanned Ecco leather (rated "Gold" for environmental standards) and lined with Japanese microfiber that will prevent friction from wearing down your cards and IDs.
Capable of holding up to 3 cards (plus a bill or two), you'll find it's the easiest, safest way to carry all your most important cards/IDs while trimming down your EDC loadout.