Turn your Solo Stove into an outdoor pizza oven with just one simple accessory.
The Pi Fire is designed to sit on top of your Solo Stove Fire Pit (3 different sizes), featuring a built-in pizza stone that makes it easy to cook the perfect pizza every time. Simply let it heat up for 30 to 45 minutes, then slide your prepared pizza onto the heated stone to produce an absolutely delicious wood-fired pizza in just 5 to 10 minutes.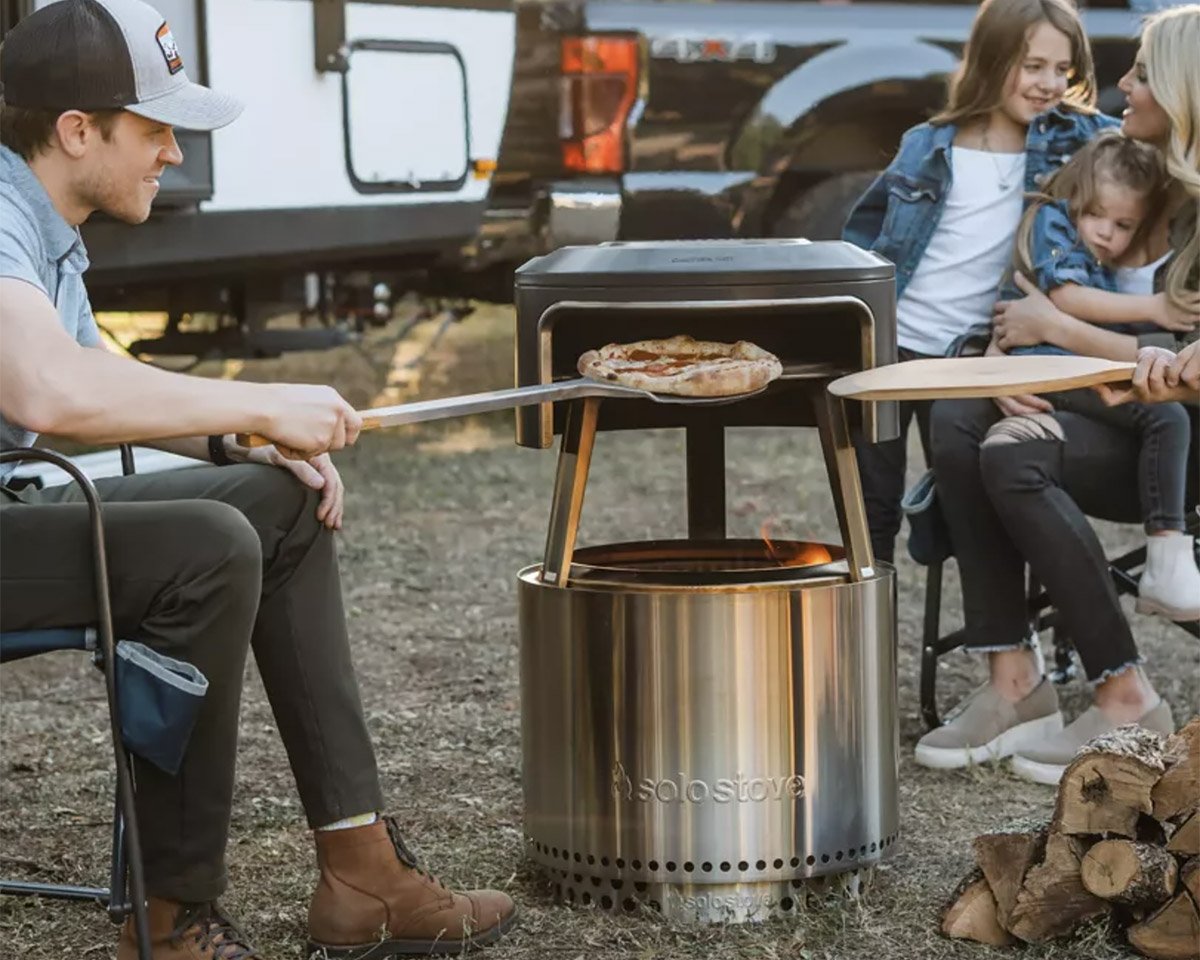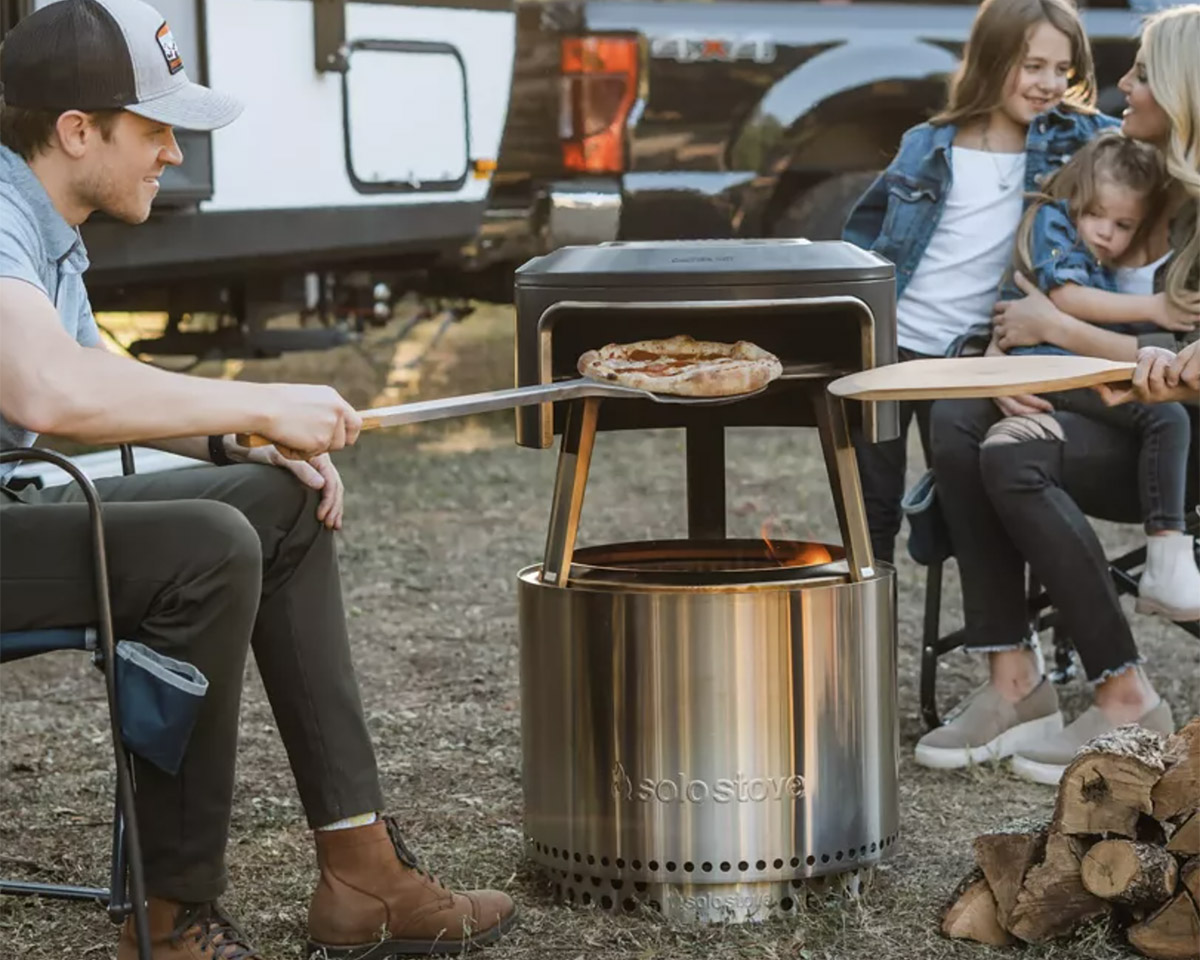 As with the rest of the Solo Stove models, the Pi Fire Pit utilizes the patented "smokeless" design that reduces smoke output significantly. You and your family can enjoy sitting around the fire pit watching your pizza cook, then pull it out, slice it up, and enjoy. Best of all, the Ranger Pi Fire is as portable as the rest of the Solo gear, so you can pack it in its fire-resistant carry case to always be ready for pizza on the go.