With Devialet, you can expect three things: sterling sound quality, beautiful design, and a high-end price tag. As the brand's first portable speaker, the Mania delivers on these expectations but adds one new awesome feature: portability.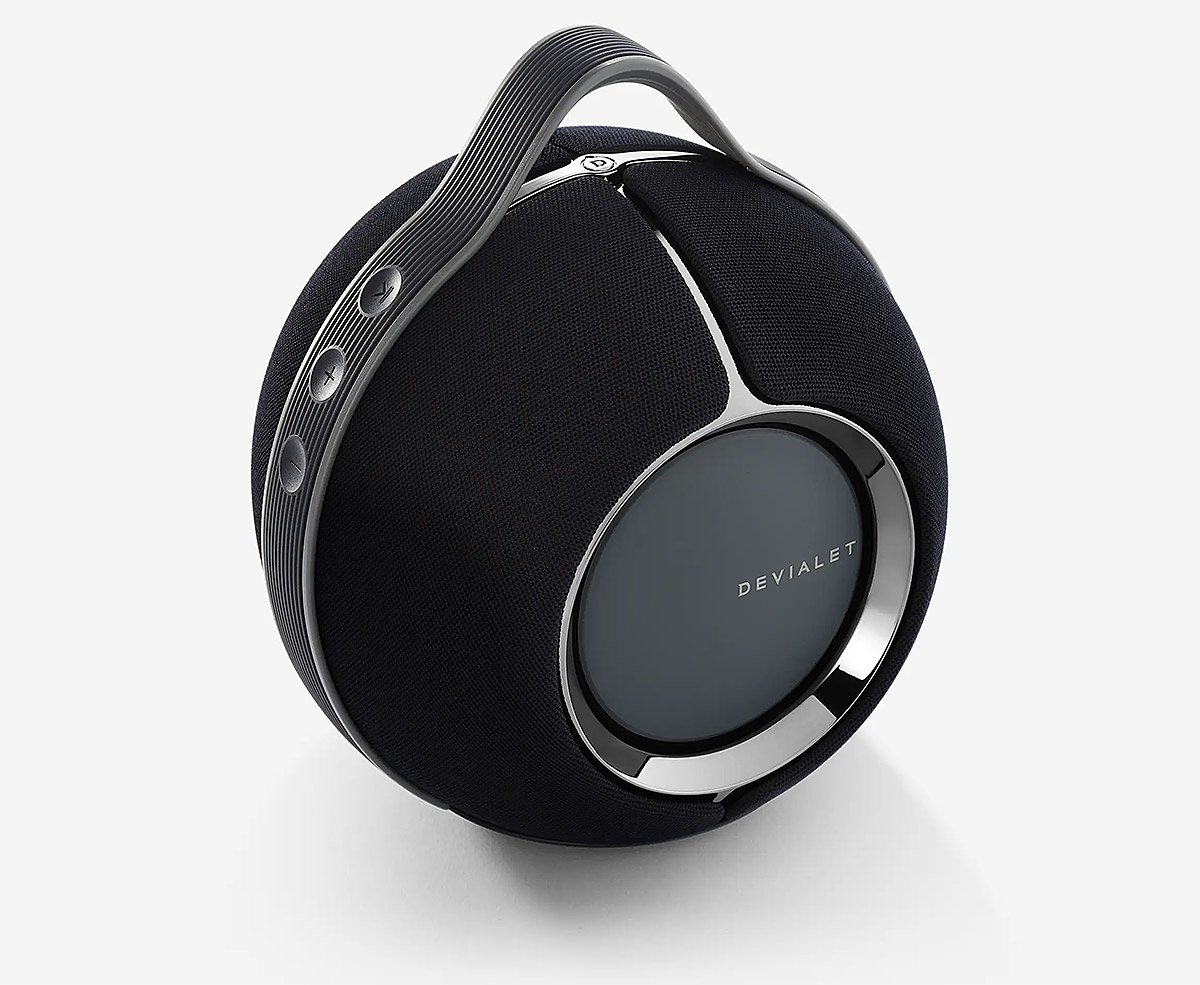 The 6.7-inch cannonball-shaped speaker packs a serious wallop of sound, incredibly loud despite its compact size. The speaker's auto-calibration will adapt its sound output according to its environment—be it open spaces, a small room, near a wall, etc.
Hardware includes four full-range drivers, two Speaker Active Matching sub-woofers, and four microphones, all packaged in an IPX4 waterproof shell. Thanks to its 10-hour battery life and Wi-Fi and Bluetooth connections, you can turn any hangout into a party with professional-quality sound in a matter of seconds.