Get ready to adventure smart with the latest version of the KEA Kit.
On the outside, you've got a ultra-rugged bag that's built for convenience as well as durability: an expandable elastic hinge for extra storage, a fold-out design so you can see everything at once, water-resistant zippers paired with waterproof fabric, a Molle panel, magnetic buckle, and carrying and hanging straps.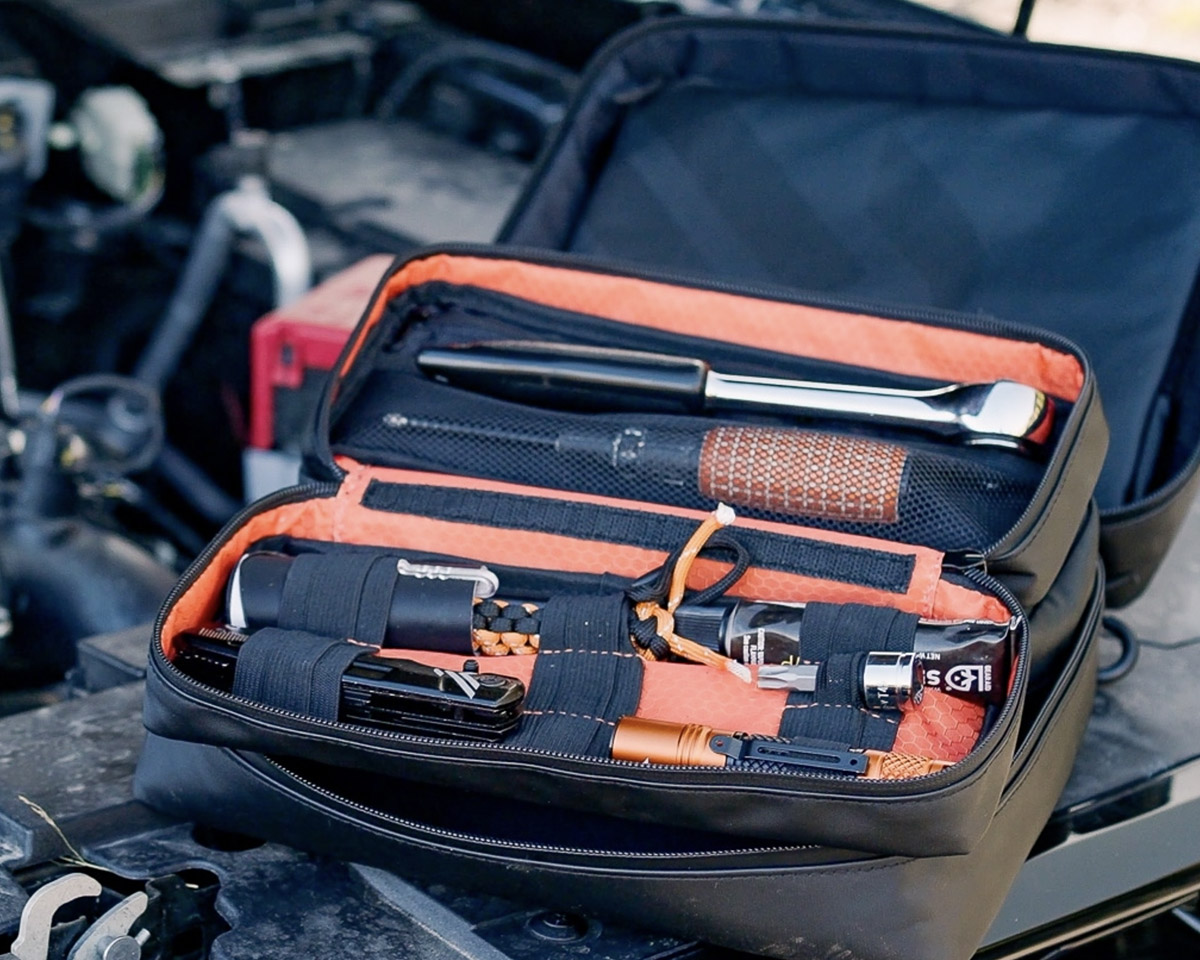 Inside, the kit is exactly the way you want it, with exactly the items you want to pack. The modular design means you can fit more items into a smaller space, and you can choose from multiple pre-packed kits, including:
Medical, featuring everything from band-aids to sterile gauze to a mylar blanket to antiseptic wipes.
Advanced Medical, featuring EMT shears to trauma compression bandages to nitrile gloves.
Gear Repair, featuring paracord, duct tape, seam seal glue, and even a sewing kit.
Fire Starting, which includes a wire saw, cotton tinder, metal tin, and ferro rod.
KEA AWA (water straw) and KEA LUMEN (flashlight)
Whatever you might possibly need for your next adventure, you'll be ready for it with the KEA Kit among your hunting, fishing, hiking, or camping gear.