This bundle is designed to be the last cocktail kit you'll ever need—or want, for that matter.
The shaker comes with a leak-proof twist top that has both a built-in strainer and integrated measuring top (ranging from ¼ ounce to 6 ounce measurements). The shape makes it easy to grip when shaking, and a durable PVD finish gives it a truly elegant appearance.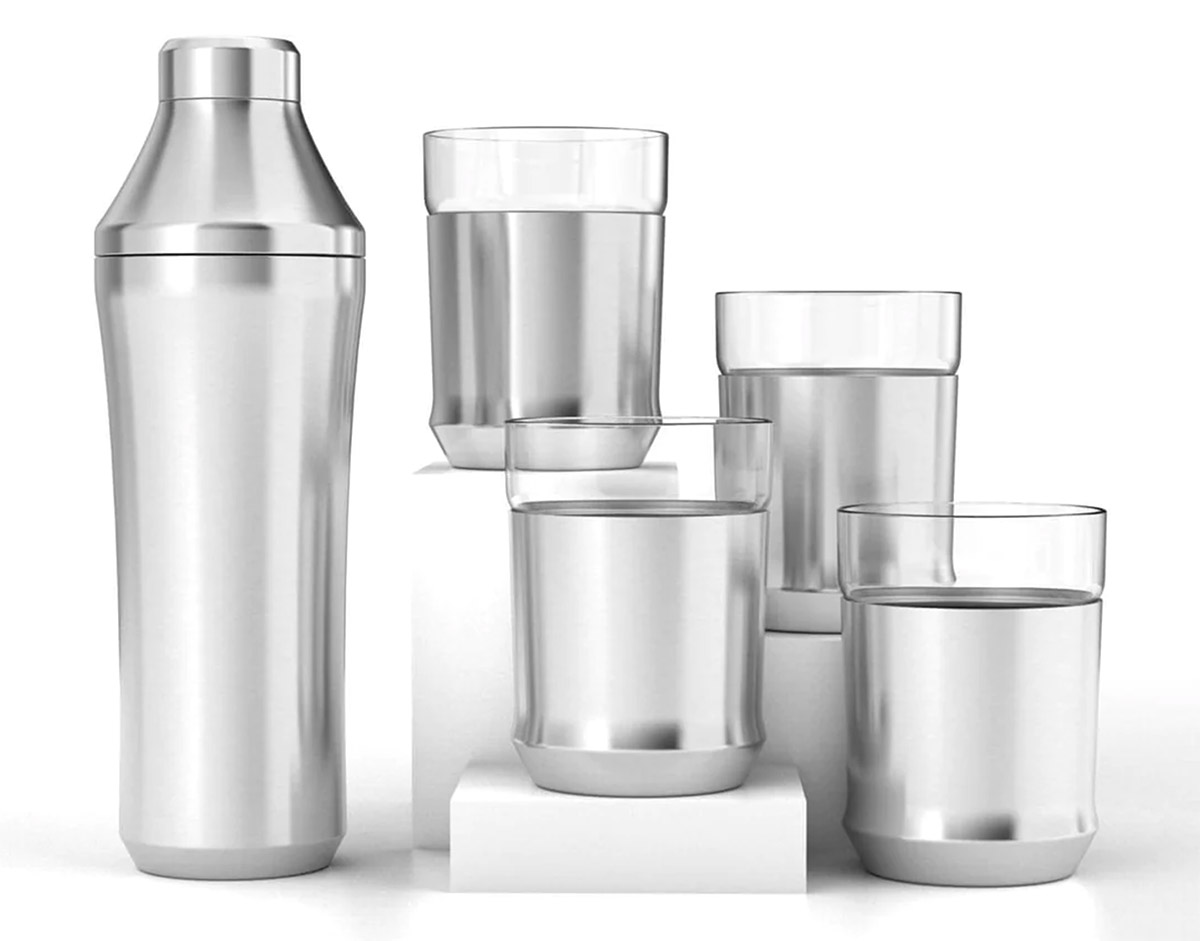 Add to that double-walled construction with vacuum insulation, and it's the ideal choice for chilling your favorite drinks in a matter of seconds.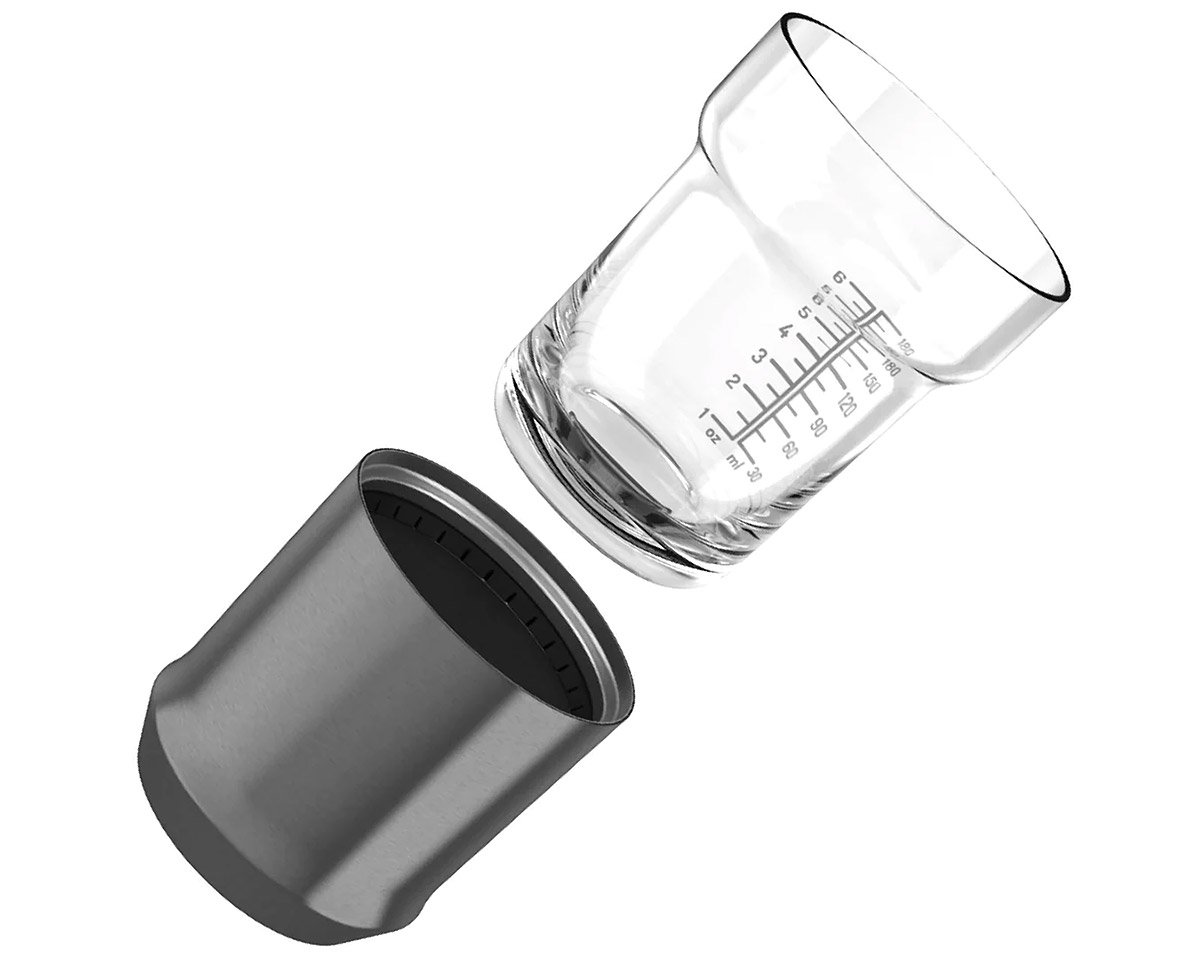 The "hybrid" cocktail glasses feature a gorgeous brushed metal (gunmetal or stainless steel) exterior to match the shaker, but inside there is a borosilicate glass insert that can be removed from the insulated base for easy washing (or running through the dishwasher). The glasses even come with extra-thick bottoms that can withstand the impact/pressure of muddling your cocktails.