The 10 Best Headphones & Earbuds for 2022
By
Staff Writers
|
Updated April 22, 2022
---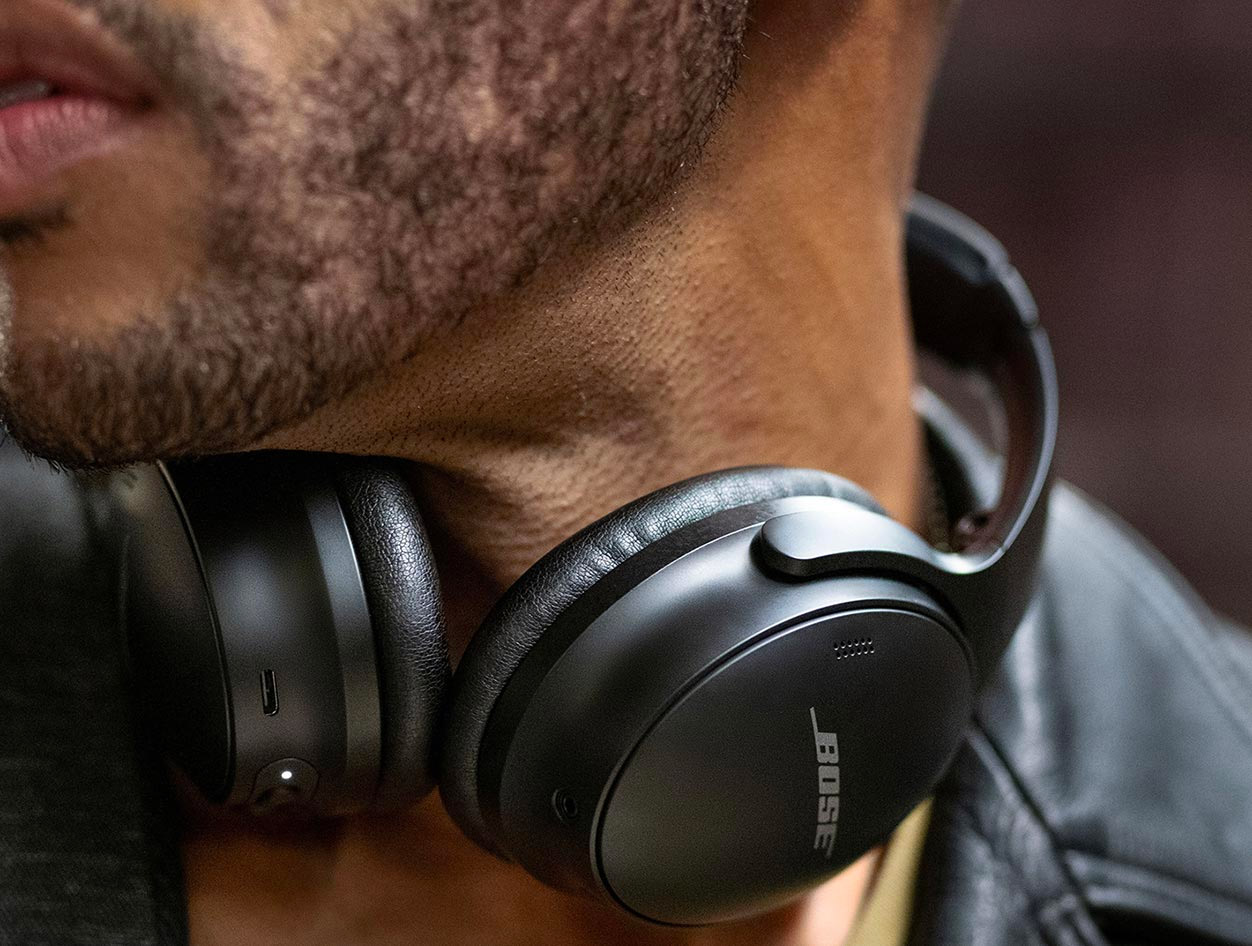 Whether you need to focus and get in the zone or crank the volume & zone-out, the right headphones are going to be critical. And beyond the music, there are calls to make and take, which should always be crystal clear. If you're hunting for fresh headphones, you know, the options can make your head spin. So we sourced the goods, plugged in and sorted things out to create this list of The Best Headphones & Earbuds.
For a life well-lived, a proper soundtrack is obviously essential. And depending on your taste in tunes, what you hear can be as important as how you hear it. Choosing the right headphones or earbuds should give us the freedom to rock-out while we workout, play, & travel. And for modern mobile lifestyles, they're also critical for communication & work.
To share today's best options, we scoured the category and included the clear standouts. From big bass in tiny buds to a luxe gaming headset to updated Bose classics to premium ANC cans and beyond, this list is nothing but hits.
Also check our list of the best Cool Gadgets.
---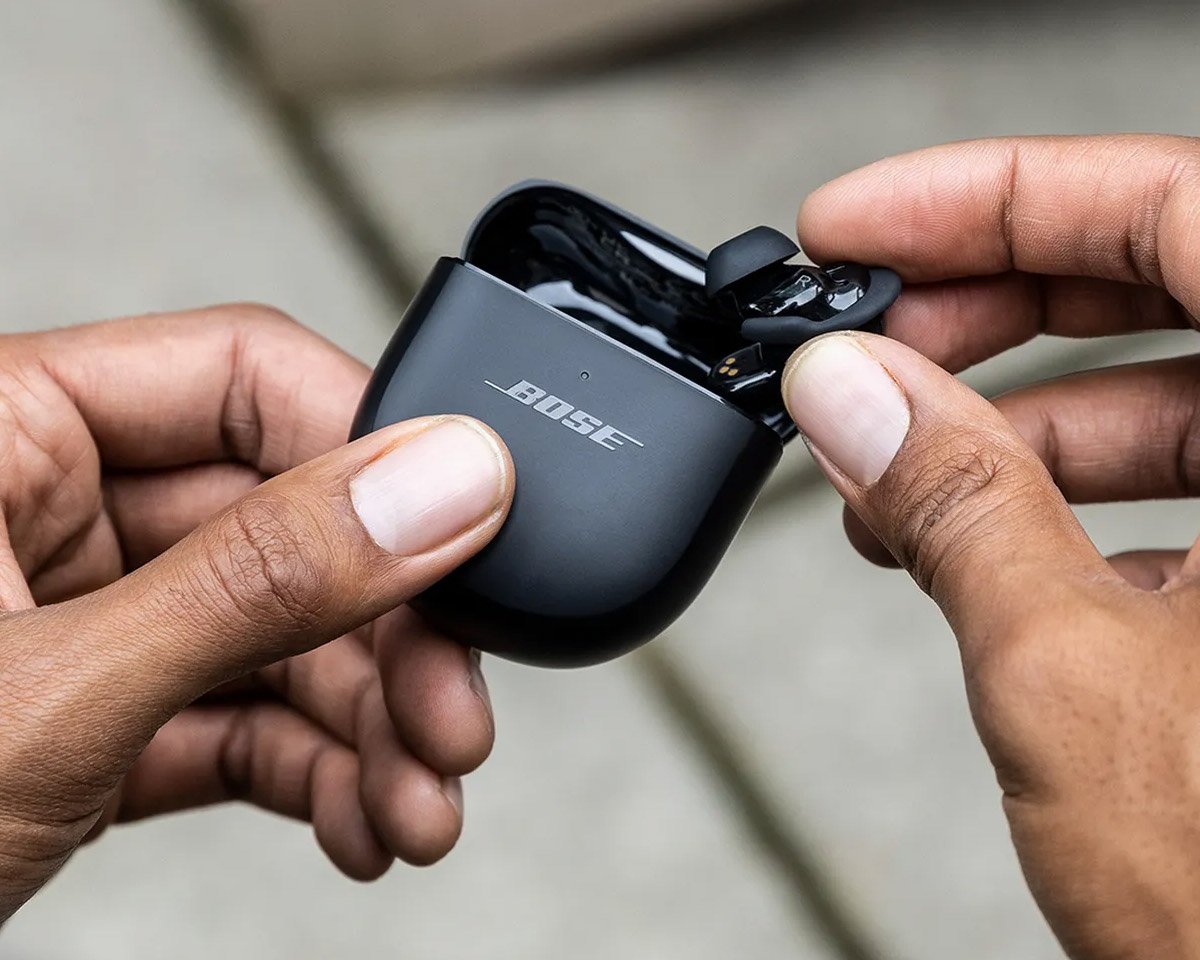 Bose QuietComfort Earbuds II
---
---
Bose takes a swing at the title of "best noise canceling earbuds" with the QuietComfort II, and I'll admit, they come darned close to earning it. Beautifully small (33% smaller than the QuietComfort originals) and lightweight (just 6 grams per bud), the earbuds nestle comfortably in your ears and feature eartips and stability bands that can be adjusted for a perfect fit. The CustomTune sound calibration not only maximizes active and passive noise canceling, but guarantees a "bespoke" sound output based on the acoustic response of your specific ear canal. The earbuds are constantly analyzing your environment and adapting its active noise canceling via the one internal and three external microphone arrays. With 6 hours of battery life plus three full charges from the case, you've got enough juice to last (literally) an entire day. Using these headphones in tandem with the Bose Music control app makes it easy to adjust the EQ, raise and lower noise-cancellation, and access additional features so you can customize your sound just the way you like it.
---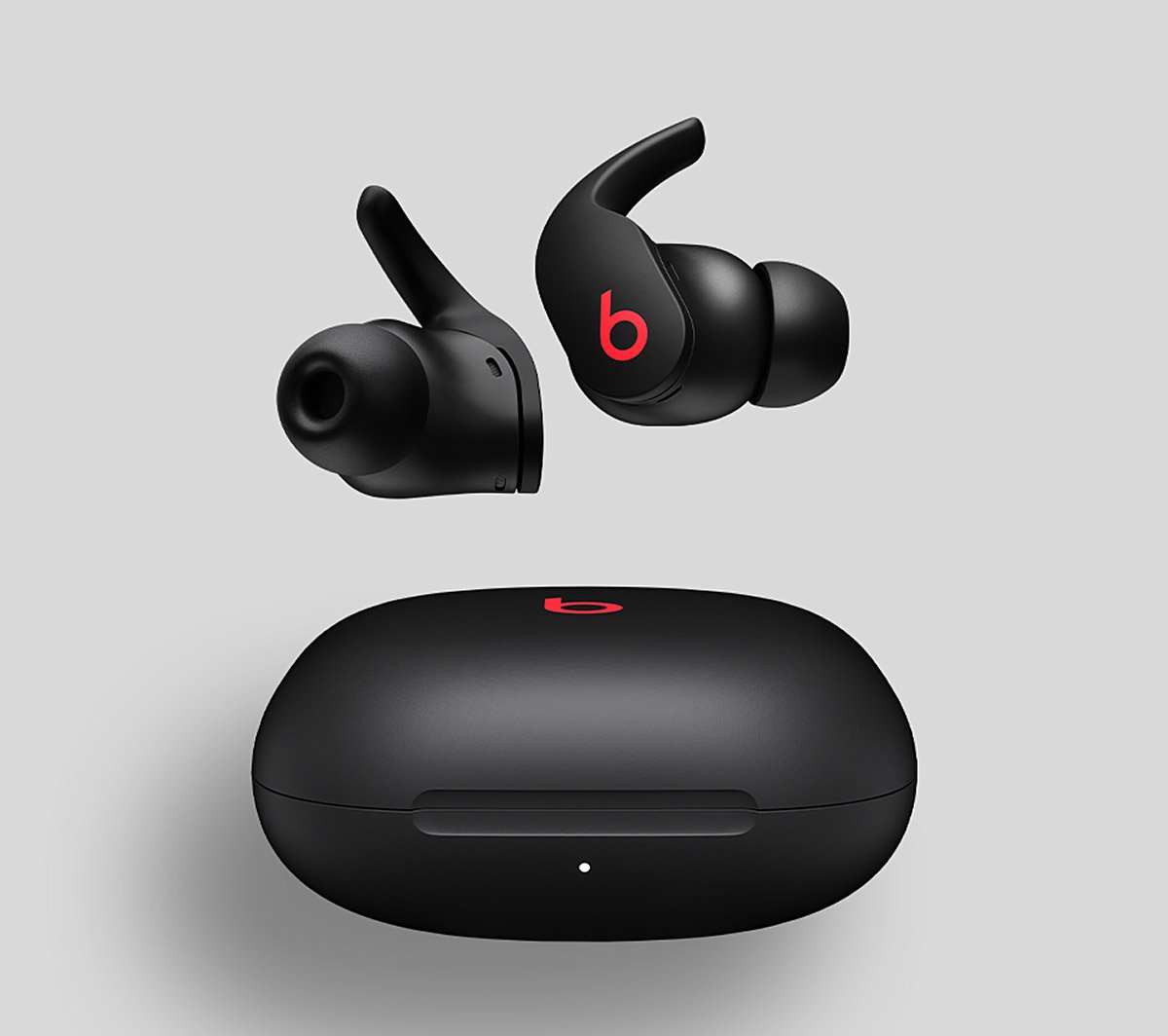 Beats Fit Pro
---
---
With a new winged design and powered by Apple's next-gen H1 chip, the latest earbuds from Beats, the true wireless Fit Pro, offers active noise cancelling and the flexible winged design matches the ergonomics of the human ear, for a more natural fit that stays put. They offer audio quality at Apple AirPod Pro levels while delivering 5 hours of playback plus 24-hours additional power in the charging case.
---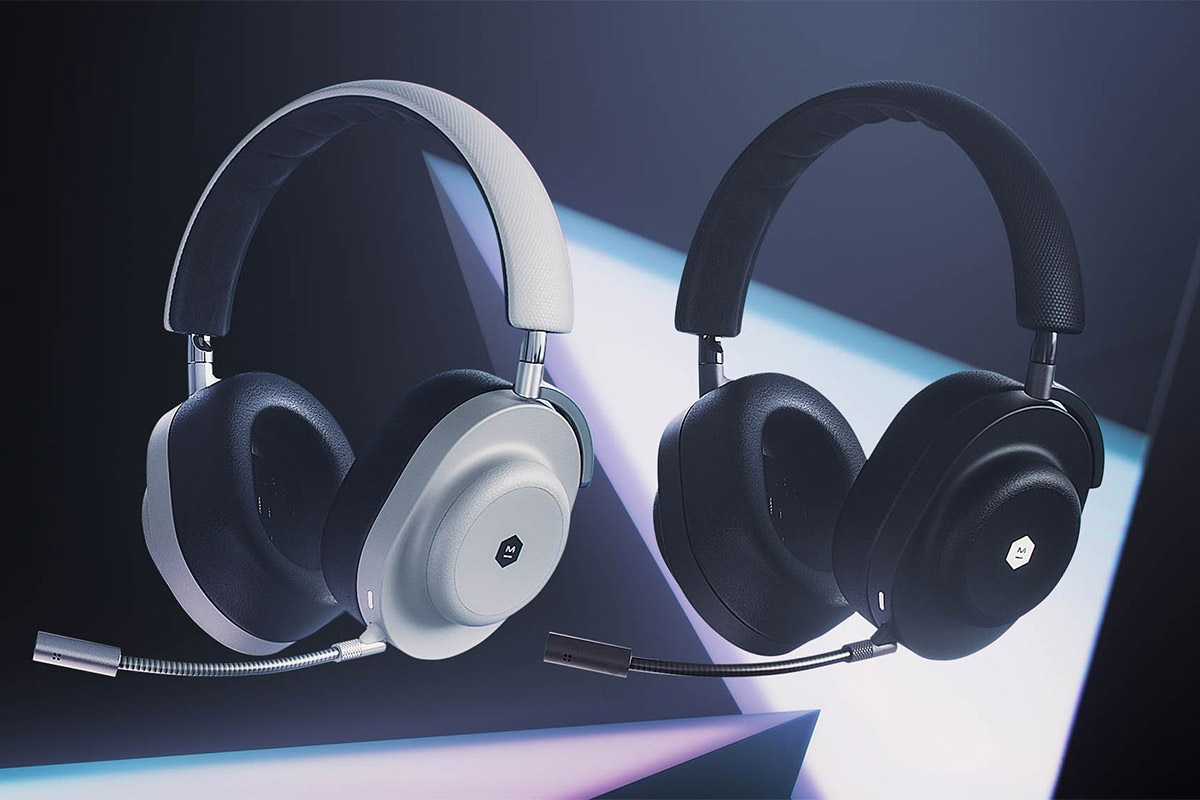 Master & Dynamic MG20 Gaming Headset
---
---
The luxe, E-sports focused design of Master & Dynamic's MG20 headset marks a strong debut as the brand's first Gaming Headset. The streamlined over-ear design features a detachable boom microphone and 7.1 surround sound playback is delivered via 50mm Beryllium drivers. They offer Bluetooth 5.0 wireless connectivity as well as a wired option. Available Nov 16.
---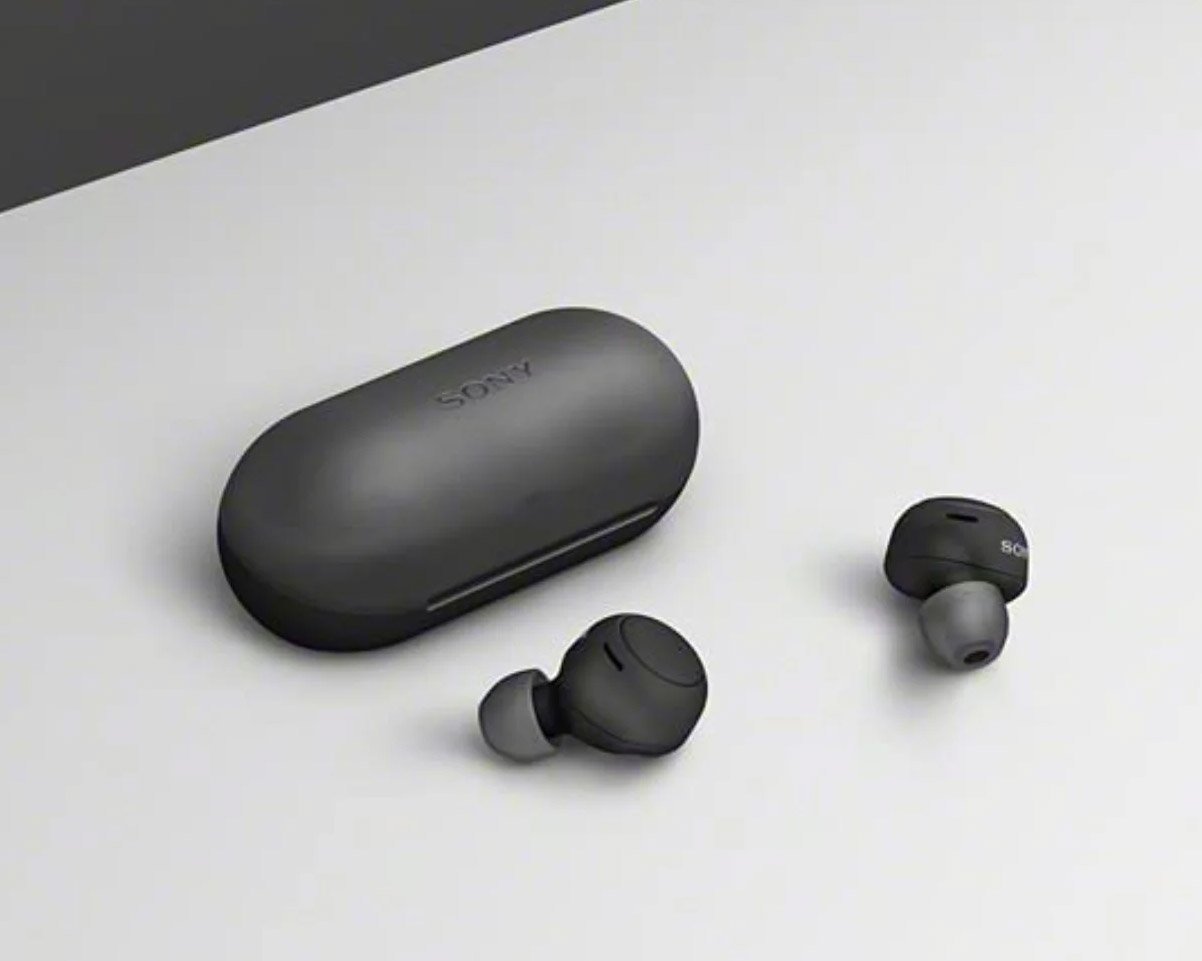 Sony WF-C500 Truly Wireless In-Ear Bluetooth Earbud
---
---
Sony's WF-C500's make it easier to get a pair of Sony XB buds in your ears. Being equipped with the brand's XB "Extra Bass" technology, the streamlined, true wireless design thumps; and does so for up to 10 hours on a charge. 10 more hours of playback is stored in the charging case. With the Sony mobile app, users are able to make custom adjustments to bass & EQ.
---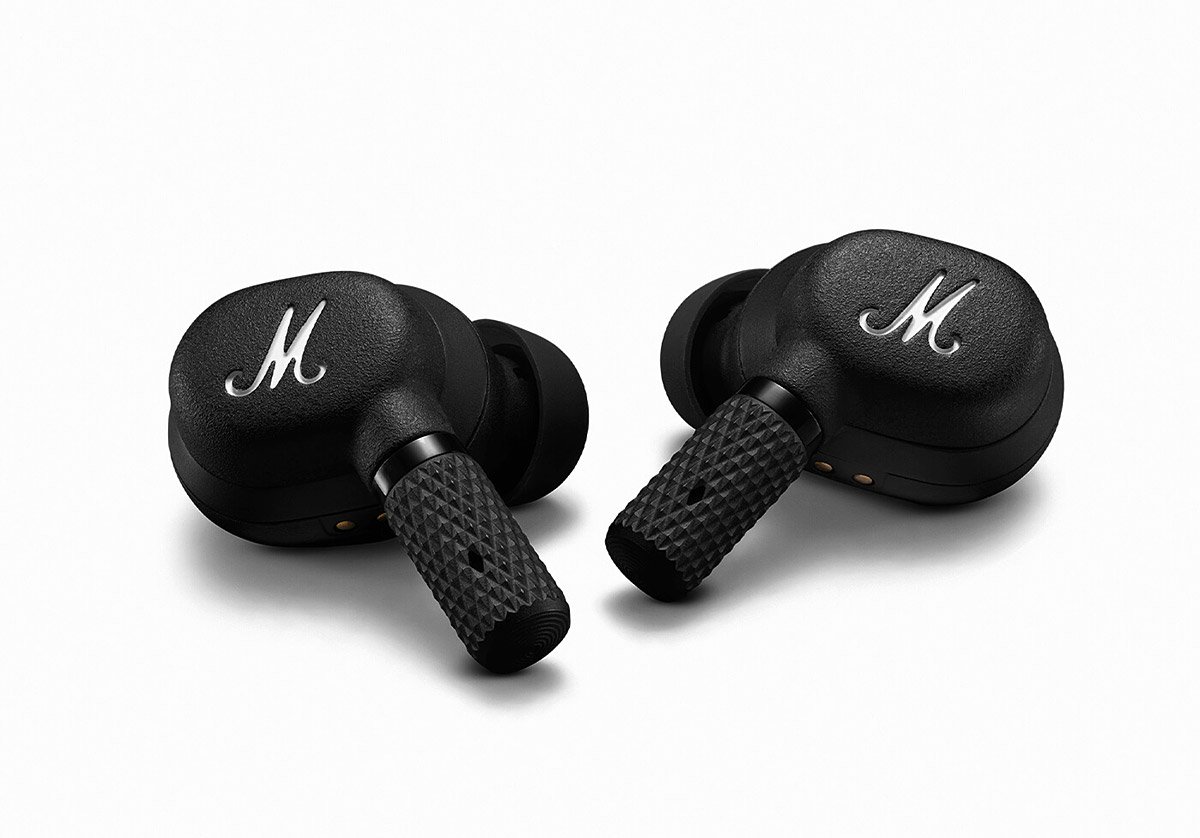 Marshall Motif True Wireless Noise Canceling Headphones
---
---
With the launch of the new Motif ANC, Marshall adds Active Noise Cancelling to its growing lineup of wireless buds. They offer customizable ANC through the Marshall app with a one-tap transparency mode; 4 hours playback on a full charge with 20-hours total from the charging case. A 15-minute quick charge gives them a full-hour of playback.
---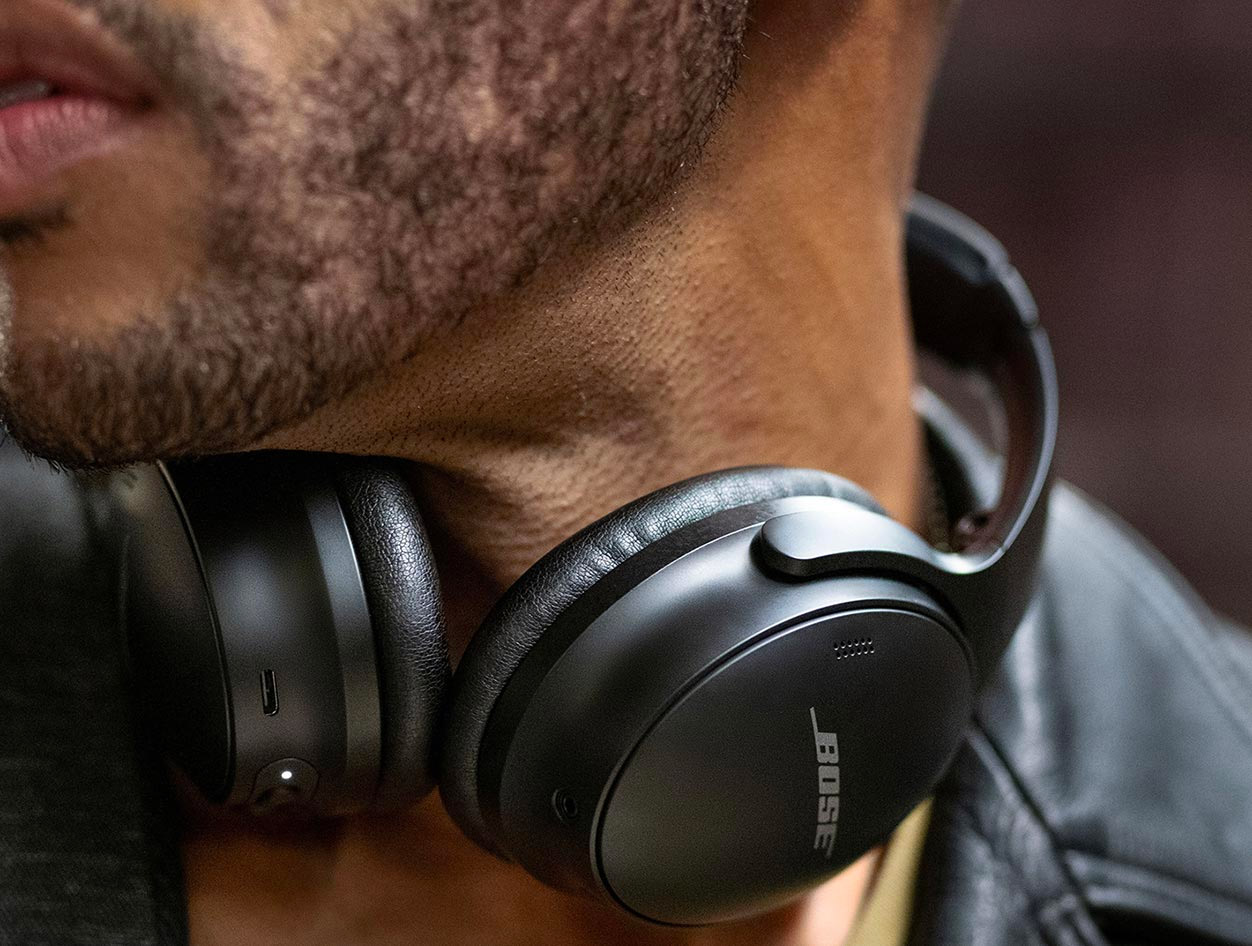 Bose QuietComfort 45 Bluetooth Wireless Noise Canceling Headphones
---
---
Released more than 20 years ago, the original Bose QuietComfort headphones set the standard for noise-cancelling performance. The latest iteration of these iconic cans is the QuietComfort 45, which boasts 24-hour battery life, industry-leading ANC technologies, and an ambient noise feature called Aware Mode for safety & convenience while connected. Legendary Bose sound? Absolutely. And control buttons on the ear cups let you toggle easily between tracks, modes, volume & calls.
---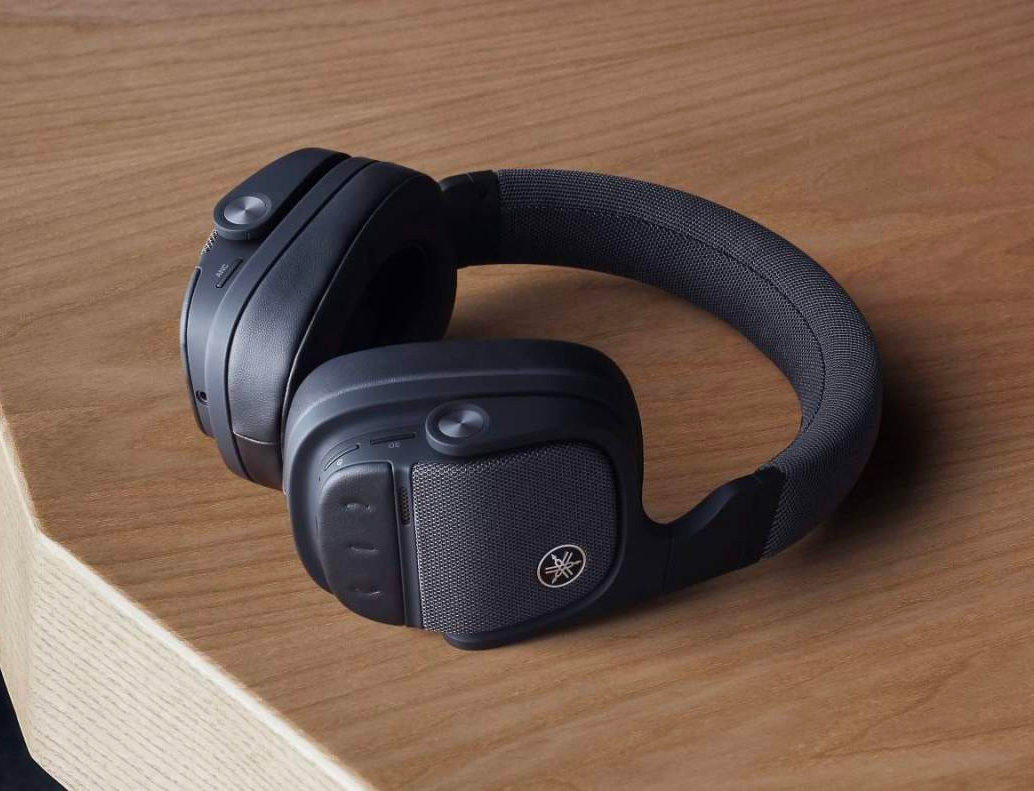 Yamaha YH-L700A Wireless Noise-Cancelling Headphones
---
---
Equipped with 3D audio, headtracking, and ANC, Yamaha's YH-L700A launches as the brand's flagship wireless headphone. Aimed at the AirPods Max crowd, these over-ear, true wireless cans boast 34-hour playback and stunning 3D sound field audio. There are seven 3D modes, for movies, gaming, background music, and more. Headtracking technology optimizes sound as you move through different environments and physical states.
---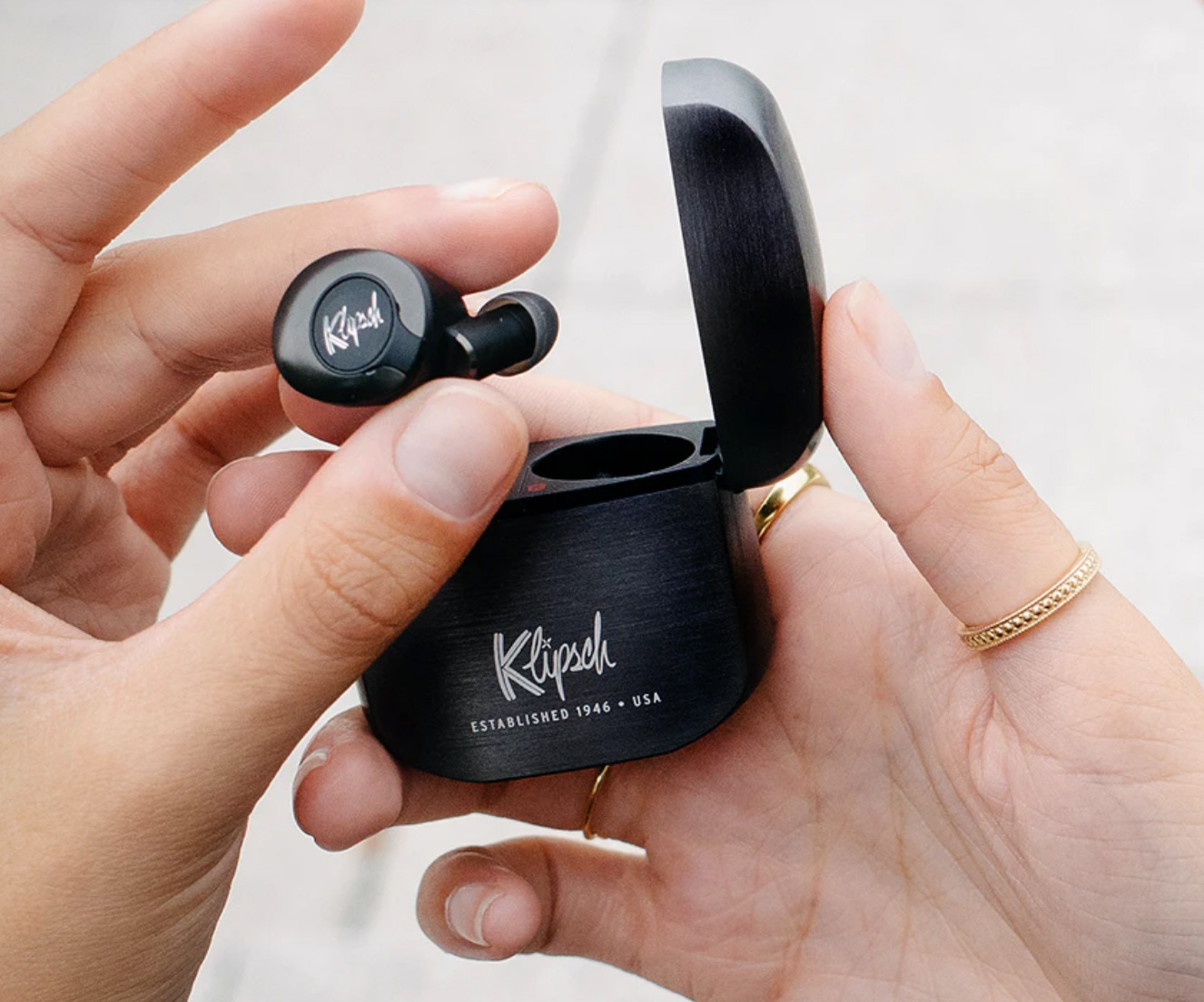 Klipsch T5 II Active Noise Cancelling Earbuds
---
---
All of the brand's best features & tech come together in the Klipsch T5 II ANC earbuds. These true wireless buds boast Bragi Ai that enables users to create custom gesture controls, like answering calls with just a nod. Dirac's HD Sound technology optimizes digital audio for improved clarity across all frequencies. Klipsch is offering a McLaren Edition as well.
---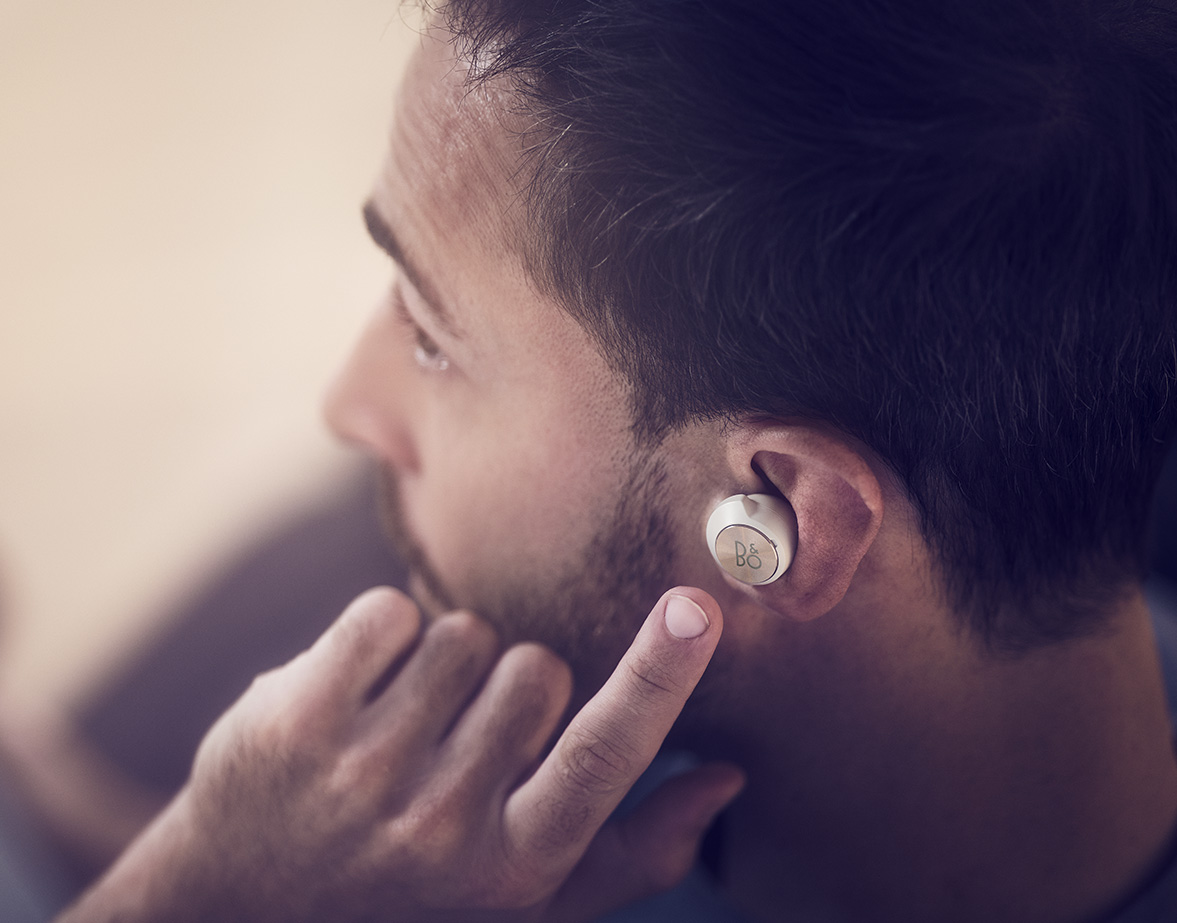 Bang & Olufsen Beoplay EQ
---
---
Bang & Olufsen's Beoplay EQ Earbuds are the brand's first to feature Active Noise Cancelling technology. The flagship buds feature a dedicated ANC chip, while a separate chip handles bluetooth—making for flawless connectivity. Battery life is 6.5 hours with 2 additional full charges from the case.
---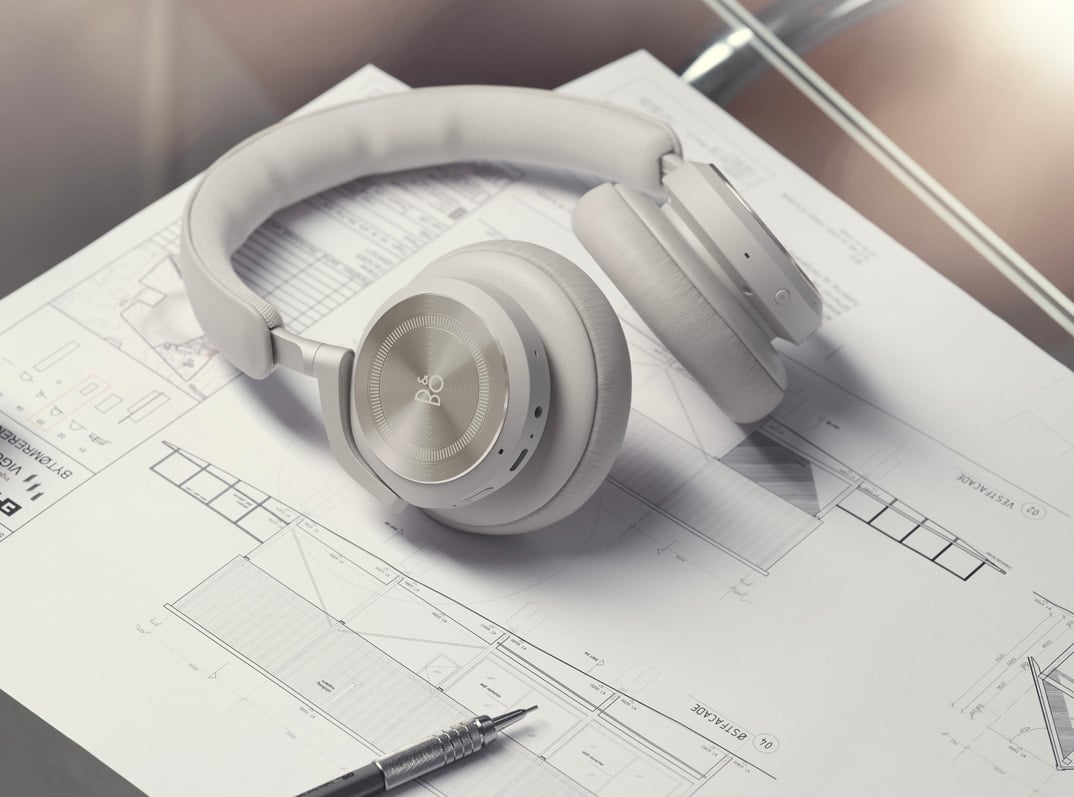 Bang & Olufsen Beoplay HX
---
---
Danish audio innovator Bang & Olufsen is calling its flagship Beoplay HX headphones, "outstanding." We won't disagree. With premium materials throughout—like aluminum, lambskin, and memory foam, they're built for long-lasting comfort. Add Adaptive ANC, B&O's 40mm drivers & 35-hours of battery life & the HX sounds pretty good to us.
---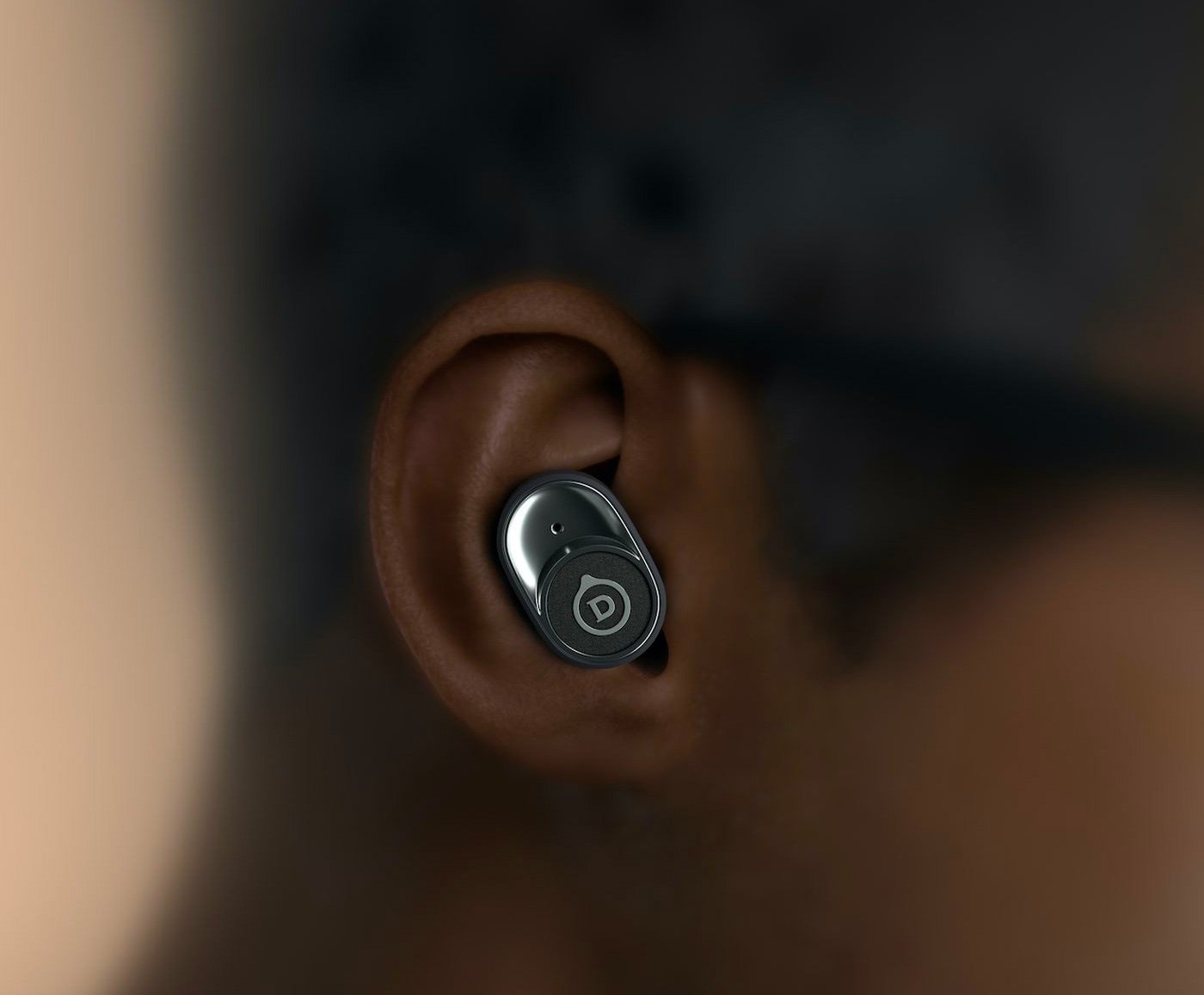 Devialet Gemini Earbuds
---
---
French audio brand Devialet, known for big-sounding speakers, condenses audiophile quality into a stealth set of wireless headphones called the Gemini. These premium Qi-enabled earbuds feature "pressure balance architecture" for optimum sound quality as well adjustable ANC with two-level transparency modes. Battery life is 6 hours continuous with ANC enabled & goes up to 8 without. The charging case holds 3.5 charges.
---
WERD has been reader-supported since 2009. When you buy through a link on our site, we may earn an affiliate commission. We do not accept compensation for reviews.