The 8 Best Camping & Backpacking Stoves for 2022
By
Staff Writers
|
Updated May 5, 2022
---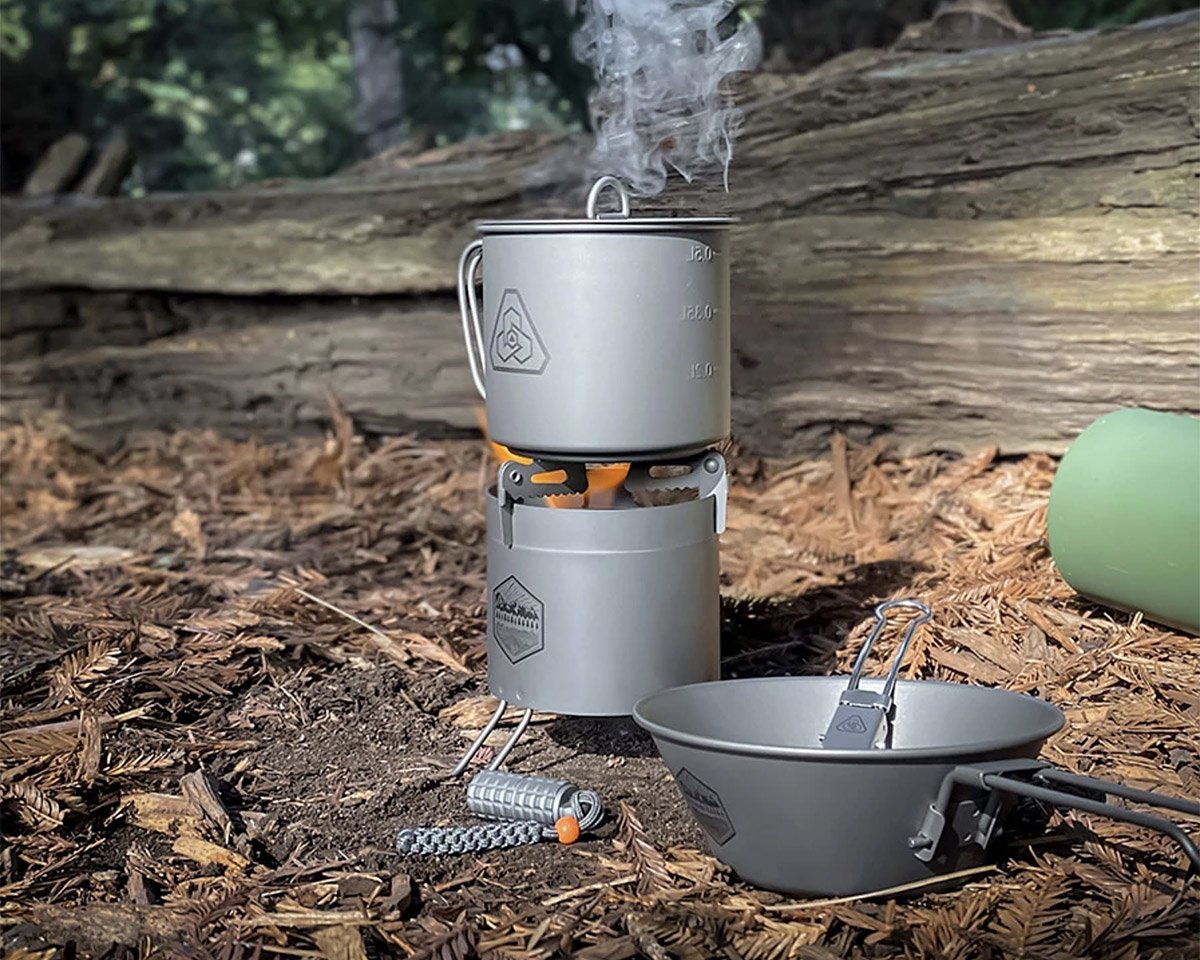 The mountains, rivers and wild spaces around us are more popular than ever. Record numbers of us are venturing out and engaging with nature through hiking, biking, camping & even new hybrids like bike-camping. And for all these missions & more, you need food. Preferably, warm, hearty & well-prepared food. To that end, we've explored all the options for proper camp cooking & put together a list of the best.
For those familiar with the deep satisfaction of a good meal in the great outdoors, you already understand the appeal. Whether camping, ultralight backpacking to alpine peaks or firing up the backyard barbecue, the simple act of cooking outdoors connects to the primal man within. And to stoke this flame for you, we cover everything from featherweight titanium backpacking stoves to a traditional Japanese Takibi grill to a multi-use burner you'll even use indoors. With multiple fuel sources, sizes, and cooking styles, this list has something tasty for all appetites.
Cooking outdoors, in the elements—sometimes far from the convenience of your home kitchen—is not the time or place to sputter out & fizzle. Check out these stoves & get fired up!
---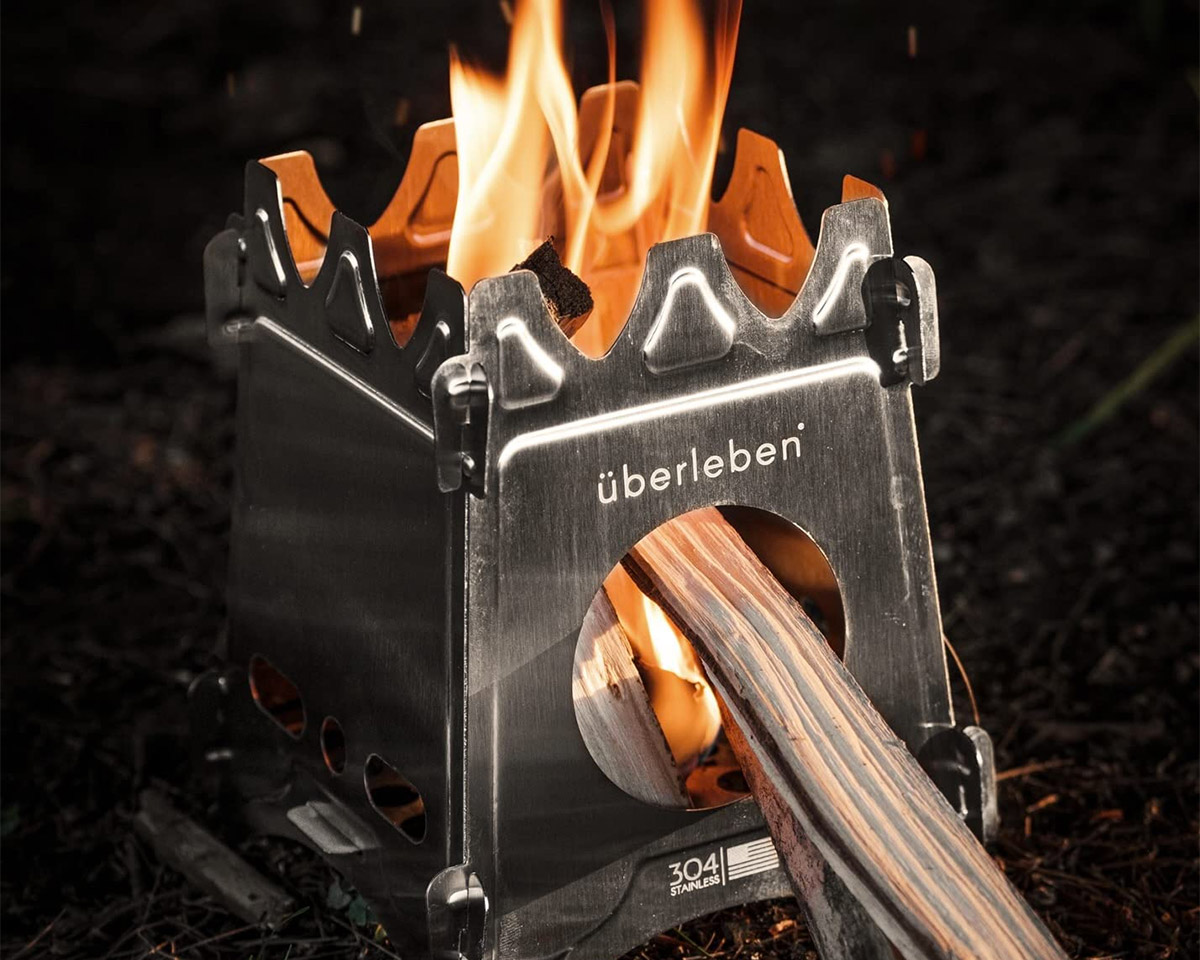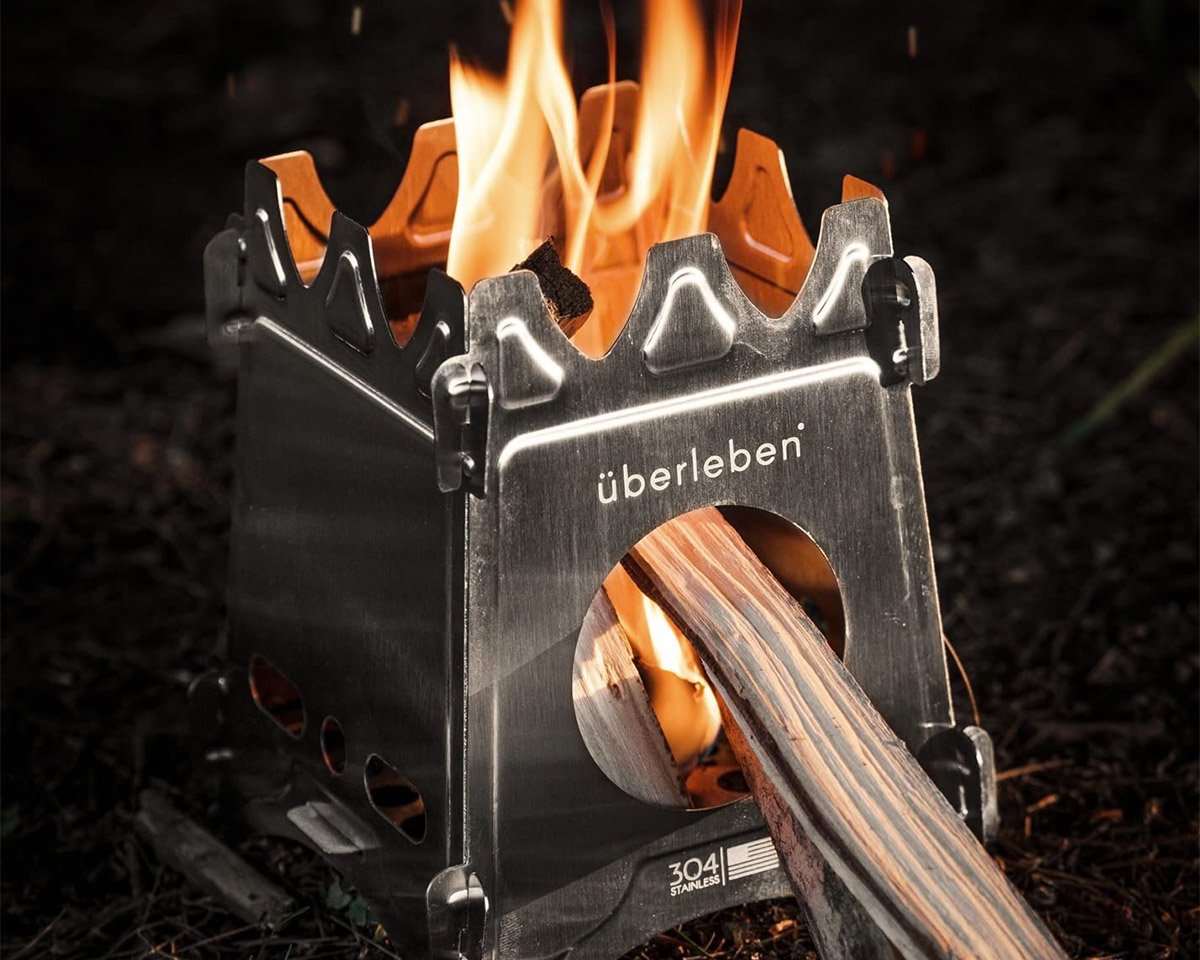 The Überleben Stoker
---
---
With a design that packs flat for max efficiency and minimal weight, the stainless steel Überleben Stoker is a sturdy, minimalist bio-burner camp stove designed for easy use and years of no-fuss function. The 5-panel design breaks down to 6″ X 6″ and is just .25″ thick for no bulk in your backpack. Carry it in the included waxed cotton sleeve, which you can also use for tinder.
---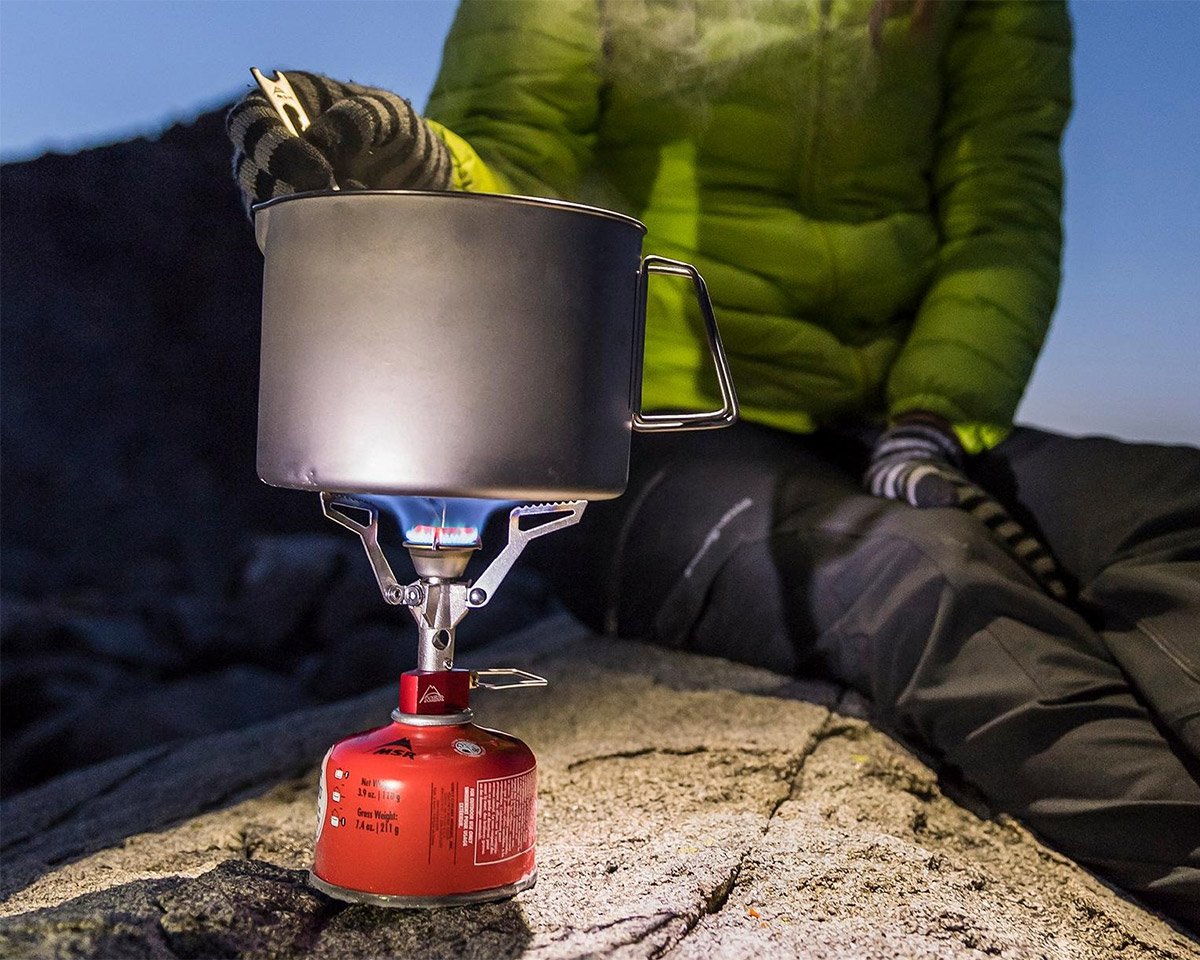 MSR PocketRocket 2
---
---
The ultralight PocketRocket 2 stove from MSR has been enhanced with premium features found on higher-end & more complex camp stoves. It's got the most durable push-start Piezo Igniter the brand has ever made, weighs just 10 grams & offers consistently faster boil times than similar stoves.
---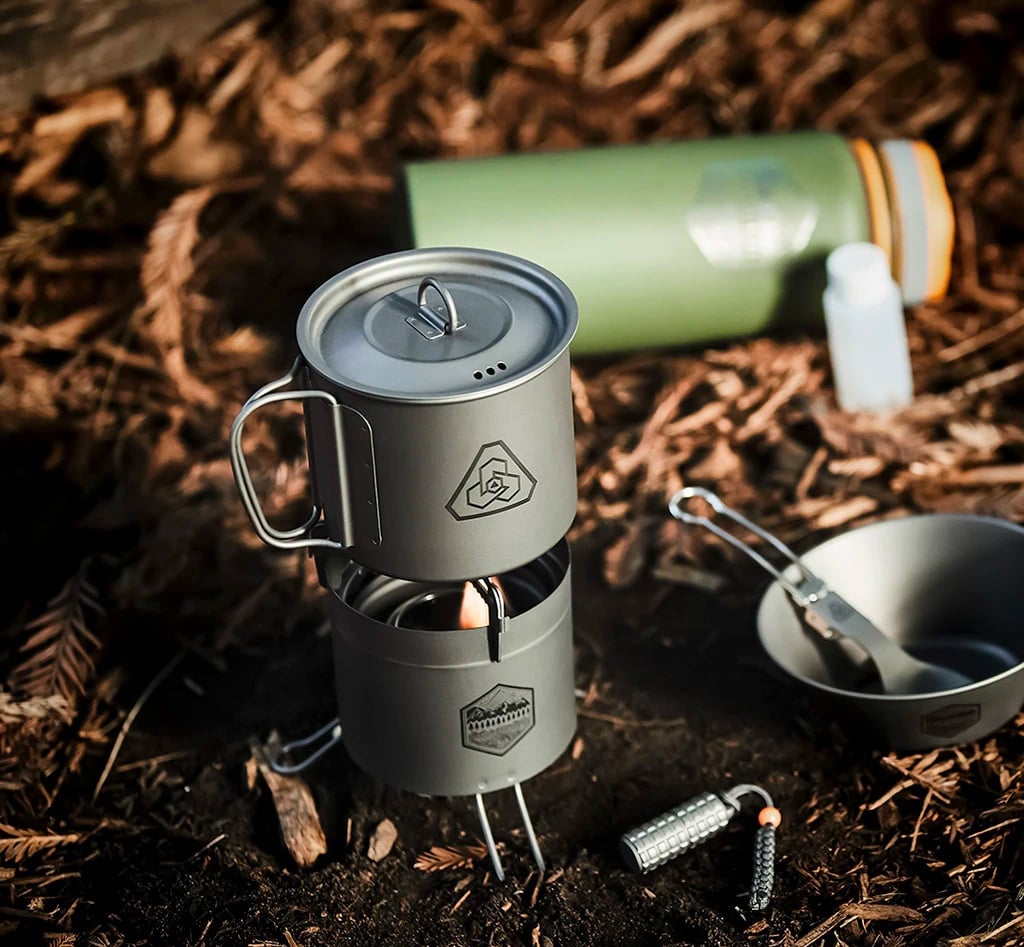 PDW Ti-Line MFSS
---
---
The MFSS or Multi-Fuel Survival Stove is a compact & ultralight titanium backpacking stove that burns biomass like wood, twigs, & pinecones, cardboard, as well as denatured alcohol; 91%+ isopropyl, or even Everclear. as well as solid fuel tabs like Hexamine & PDW's own Ti-Line Alcohol Burner Core fuel. Designed to fit & nest in most 500ML backpacking pots it's a self-contained cook kit that weighs just 4.3 ounces.
---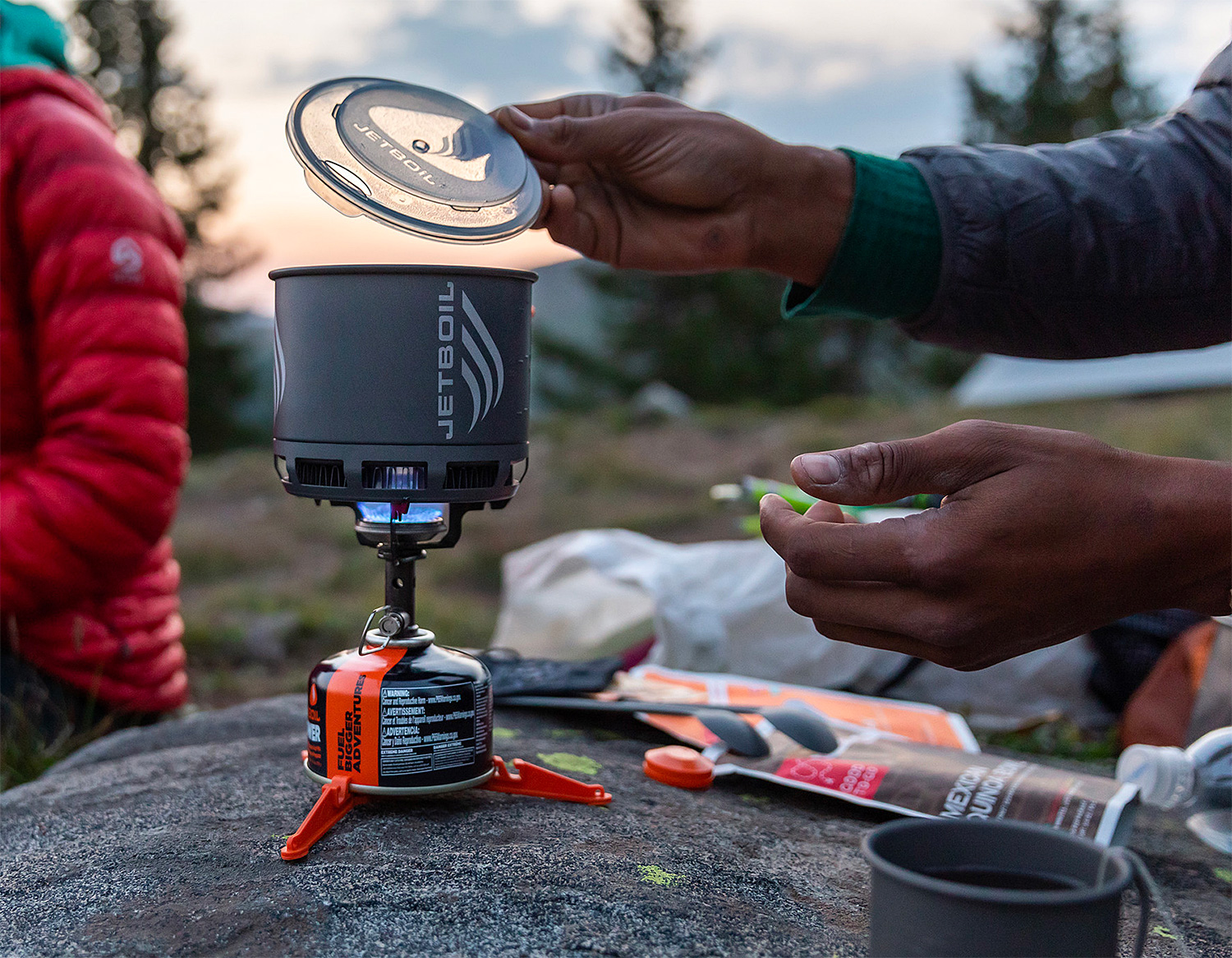 Jetboil Stash Cooking System
---
---
With the arrival of the Stash, Jetboil's convenient camp cooking system is lighter & smaller than ever, weighing just 7.1 ounces. Despite its feather-weight construction & compact design it retains the brand's FluxRing technology, ensuring a rapid 2.5min. boil time.
---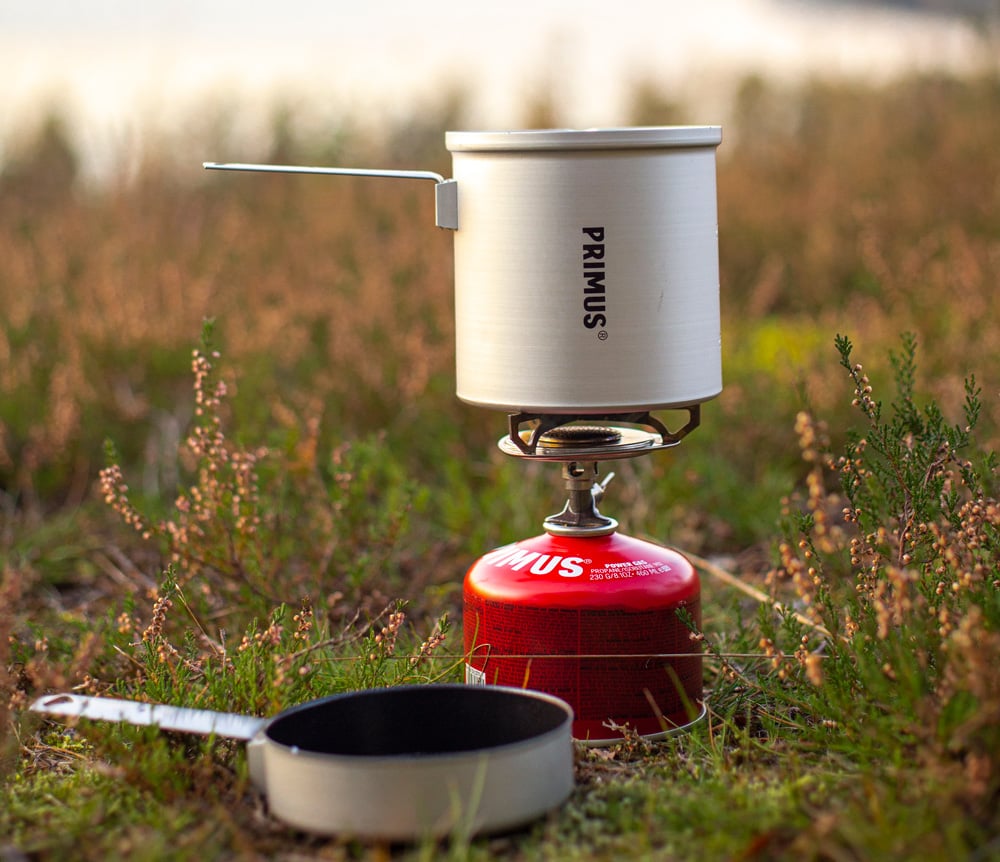 Primus Essential Trail Kit
---
---
Primus products were in the packs of Sir Edmund Hillary & Tenzing Norgay when they first summited Mount Everest. More than 60 years later, the brand is still a top choice of serious adventurers. Their Essential Trail Kit is a compact all-in-one cook set for 1-2 people. Weighing in at just over a pound with both stove & pot/pan combo, the stove outputs 8600 BTUs using standard gas canisters and the pot/pan measures a 4.6 X 5.7 inches. Also available as a stove-only.
---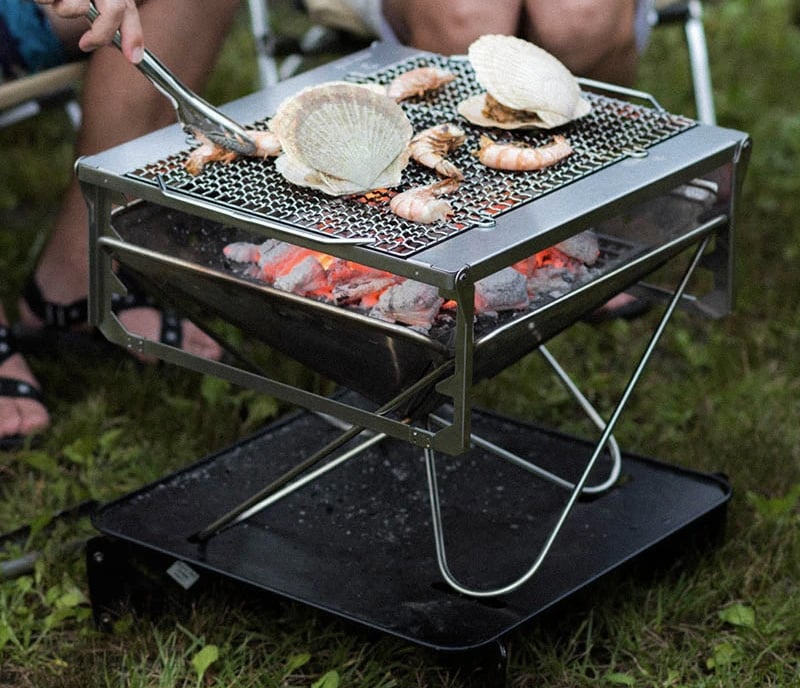 Snow Peak Takibi Fire & Grill
---
---
Developed in Japan for optimal performance & portability, the Takibi Fire & Grill from SnowPeak features a packable, modular design for convenient, cozy gatherings, campfires & cooking just about anywhere. Constructed of stainless steel, the 5-piece system includes a Baseplate, the Pack & Carry fireplace, a grill net, & grill bridge. It all snaps together simply & breaks down to pack flat in the included carrying case. Weight: 31lbs.
---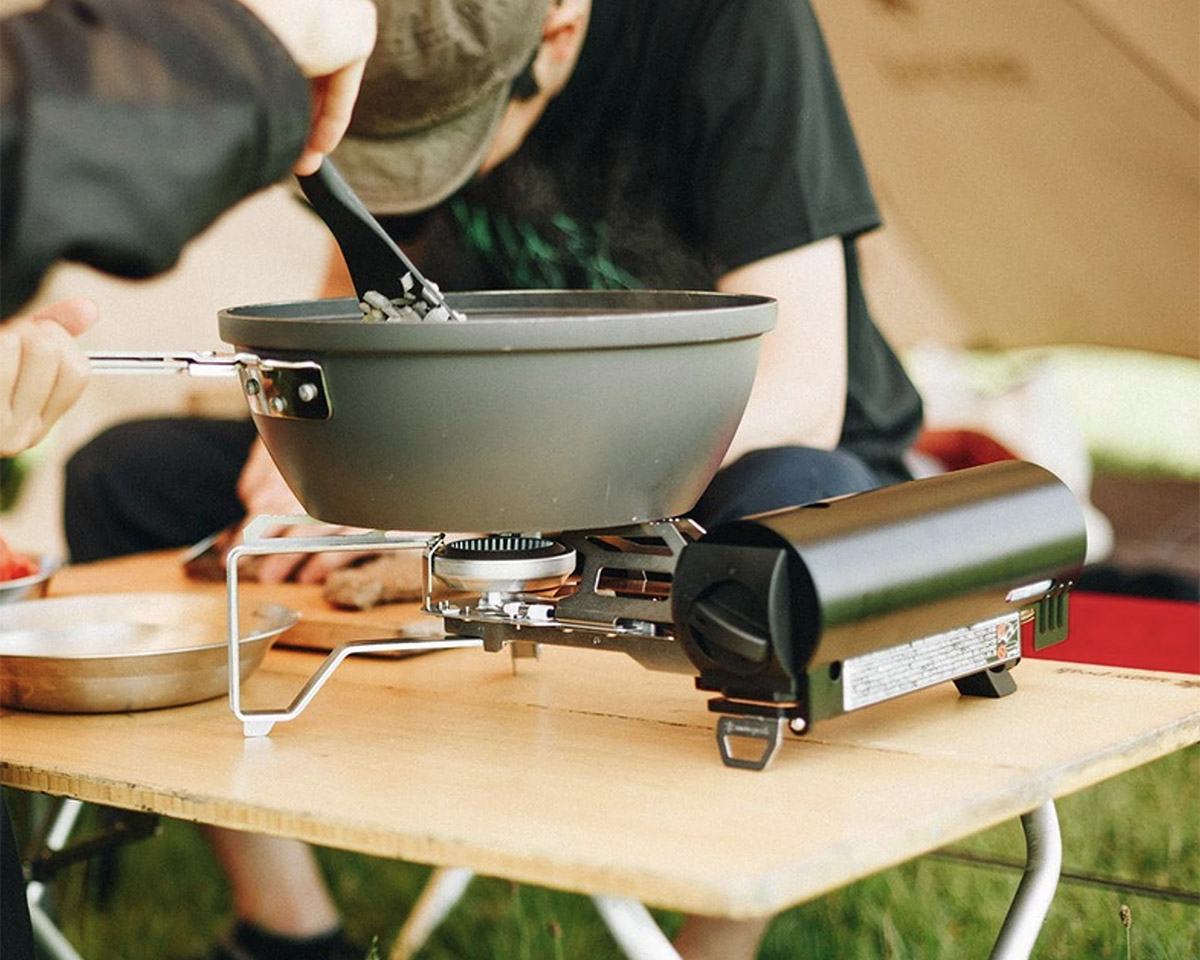 Snow Peak Home & Camp Burner
---
---
For use in your home kitchen or at the campsite, Snow Peak's compact Home & Camp Burner is a 8,333 BTU crossover tabletop gas stove with a stable burner and auto-ignition. It uses standard A4 CB butane canisters which deliver a 110 minutes of cooking time. The compact, collapsible design is perfect for easy portability and home storage. Choose from silver, khaki, or black.
---
BAREBONES All-in-One Cast Iron Grill
---
---
The All-in-One Cast Iron Grill from Barebones Living is a heavy-duty grill with a cast iron base and domed lid, grill grate, baking steel, tripod stand, and coal tray comb. But its versatile design also allows it to function as a smoker, skillet, braiser, roaster, deep fryer, slow cooker and stock pot.
---
WERD has been reader-supported since 2009. When you buy through a link on our site, we may earn an affiliate commission. We do not accept compensation for reviews.